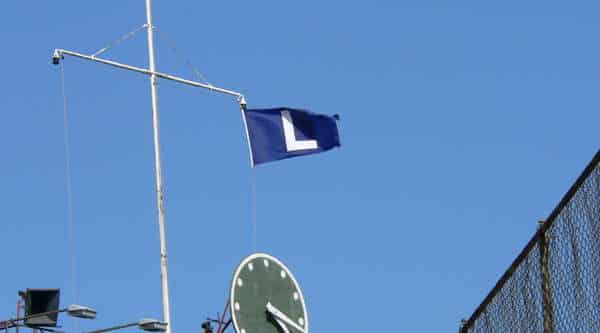 CI Recap (9/4/17) – Pirates 12, Cubs 0: Not Great, Bob
It was another flat effort for the Cubs offense Monday afternoon, but the big story was an injury to the red-hot Jake Arrieta. By the end of the game, a lopsided Chicago loss was far down the list of concerns.
Why The Cubs Lost
Pirates starter Chad Kuhl was lights-out Monday, going seven shutout innings. The Cubs gave up a couple homers and never really threatened the Pittsburgh lead.
Key Moments
Starling Marte singled to leadoff the 1st inning. With two outs, Josh Bell took Arrieta deep to right for a two-run homer to give the Pirates a 2-0 lead.
Arrieta allowed a home run to Max Moroff in the 3rd inning. Two batters later, the pitcher stumbled on an offering to Bell and grabbed his right hamstring. After a failed attempt at a warmup pitch, he had to leave the game, walking gingerly to the dugout.
Stats That Matter
Justin Grimm had a nice outing after replacing Arrieta: 1.2 IP, 0 R, 1 H, 3 K, and 1 BB.
Josh Bell continues to kill the Cubs, logging two hits in addition to the home run and picking up four RBI.
Arrieta gave up some hard-hit balls before his injury: 2.1 IP, 3 R, 4 H, 4 K, and 1 BB. There is still no word on his exact injury, but it would be a big blow to Chicago if he missed significant time.
Leonys Martin made his Cubs debut…as a pitcher. Not exactly what anyone was expecting, and it went as well as you could imagine. As long as you were imagining that it wouldn't go well.
Bottom Line
The outcome of the game is secondary to the possible Arrieta injury. The Brewers lost earlier, so the Cubs' lead remains 3.5. If the they reach the postseason, having a healthy Arrieta will be key.
On Deck
Chicago looks to snap a two-game skid Tuesday night at 6:05 CT. Kyle Hendricks matches up with Steven Brault on CSN Chicago.