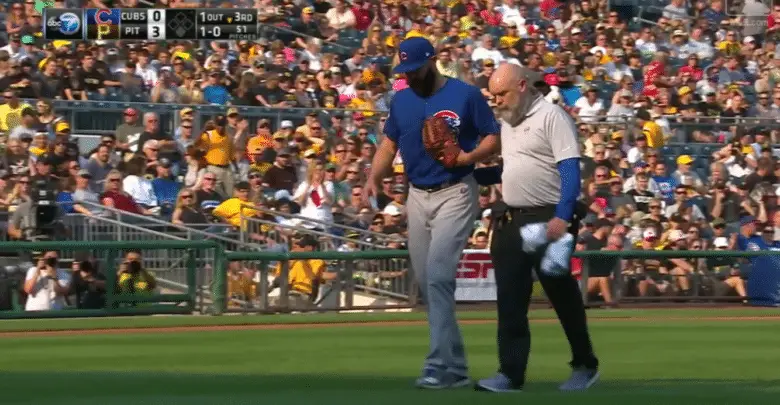 Cubs Injury Update: Arrieta Has Grade 1 Hamstring Strain, Out 7-10 Days
The initial word in the wake of Monday's game is that the Cubs were treating Jake Arrieta's injury like a cramp and that he might not even go for an MRI. The whole business of not having further tests may have been bluster or bravado on Arrieta's part, but it's a good thing they did have it checked.
Arrieta has a Grade 1 right hamstring strain. He says 7-10 days, miss 1, maybe 2 starts. Montgomery will go Saturday, Hendricks Sunday

— Sahadev Sharma (@sahadevsharma) September 6, 2017
All things considered, this isn't terrible news at all. We had already heard that Arrieta's next start would be pushed back, so this makes sense. The off day this coming Monday gives the Cubs a chance to keep Mike Montgomery in the rotation and run through it a couple more times without missing much of a beat.
Speaking of coming back from hamstring injuries, we learned Tuesday night that Willson Contreras will be heading to Myrtle Beach for a rehab stint and could be back with the Cubs this weekend.