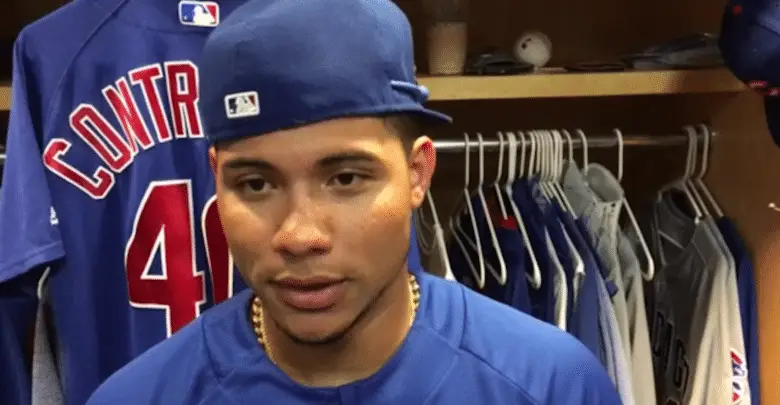 Watch: Willson Contreras Talks About His Injury, Rehab, Possible Next Steps For Return
You can call it good fortune or just a really good team coming together in the face of adversity, but since Willson Contreras injured his hamstring back on August 9, the Cubs have gone 16-8. Of course, that record was heavily aided by the fact that the Cubs had the wisdom to pull off a trade for Alex Avila just one week prior to losing Contreras.
WillCo's backups, namely Avila and Rene Rivera, have a combined .282 batting average since he went on the disabled list. That's a luxury that not many teams have and it's one that has helped keep this team on the winning track. But getting their stud catcher back is, of course, a top priority. The key is making sure Contreras is back to 100 percemt as the Cubs close out the season and start to look toward the playoffs.
In the video below, Contreras discusses how he feels (good), how his rehab has been going (very good), and what the next possible steps may be for him to get back to playing with Chicago. From the sound of it, he is quite anxious to get going but the trainers and team management are taking the proper precautions.
(video via Jesse Rogers, ESPN.com)