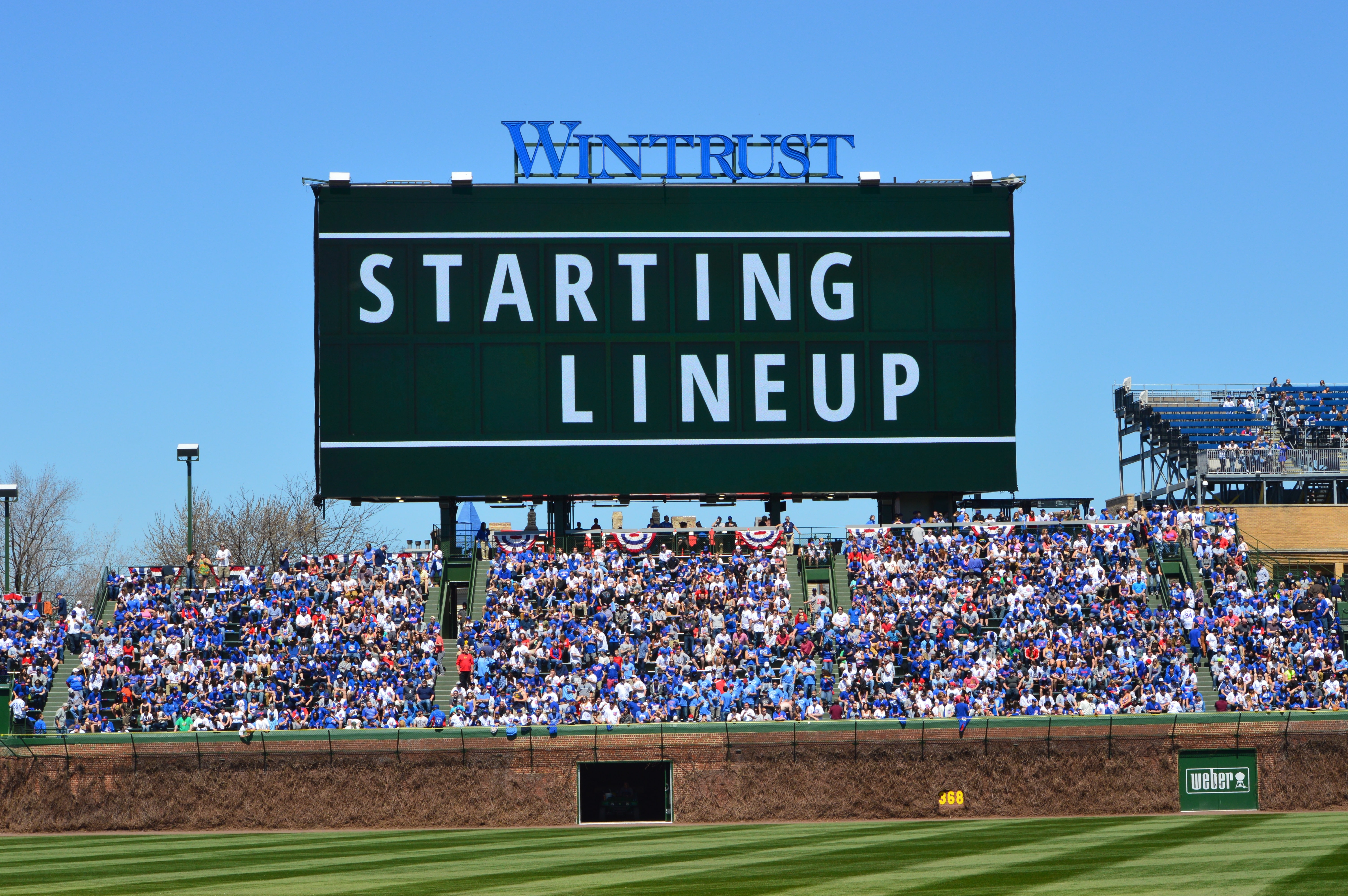 Chicago Cubs Lineup: Jay, La Stella Up Top, Schwarber Sits as Chilly Offense Tries to Ice Cole
Has there been a bigger surprise this season than Jon Jay? The veteran has been one of the most consistent players on a Cubs team desperately in need of them and he'll be leading off in left tonight. Tommy La Stella is back in there, batting and playing second as he seeks to continue the hot hitting that has opened eyes of late.
Kris Bryant and Anthony Rizzo hold down their familiar spots, followed by Ian Happ in center, Alex Avila catching, and Jason Heyward in right. Javy Baez is in at short, giving the Cubs their second right-handed batter on the evening. It's perhaps a little surprising that Joe Maddon has neither Ben Zobrist nor Kyle Schwarber in there, but
If you take out his first start following the trade that sent him across town, Jose Quintana has been decidedly mediocre for the Cubs. However, he did look pretty good in his last time out against the Pirates after what could have been a disastrous opening inning. Quintana allowed three hits and hit two batters to push across two runs, then went on to retire 14 straight before giving up a Josh Bell homer.
While he was still leaning very heavily on the sinker, Q did seem more comfortable with his curveball in that game. The bender has almost disappeared entirely for stretches during his time in Chicago, but it can be such a weapon when he's locating the fastball properly. In his last start, that meant keeping the ball more to the arm side as opposed to throwing across the plate.
Some of the issues Quintana had had earlier may have come from being a little too amped up and overthrowing, pulling the ball a little too much rather than just pitching and letting it ride. He's generally a guy who warms as the game goes on, but it'll be imperative for him to set the tone early and give his offense a chance to get working.
The Cubs are quite familiar with Gerrit Cole, having faced him nine times over the past three seasons. The big righty has faced his division rivals 13 times over the course of his career, posting a 9-3 record and limiting them to a .574 OPS over 82 innings. In two games this season, Cole has allowed only two earned runs on eight hits while striking out 13 and walking just one.
He has been somewhat erratic over the past two months, posting some feast-or-famine numbers and lacking any real consistency. That doesn't mean the Cubs can sleep on him though, as Cole still possesses nasty stuff and is easily capable of shutting down pretty much any opponent.
The definition of a power pitcher, Cole uses a fastball that sits 96 to offset a slider and change that both work near 90 mph. His curve bends in there in the low 80's and it looks like he's gaining more confidence in the breaking ball as the season goes along.
Cole performs better at home, as you might expect, though his platoon splits are much less pronounced when pitching at PNC. He'll generally work righties away with the four-seam and bust them in with the arm-side run on his sinker, which will alternately zip away from lefty batters. The curve has a little glove-side break but doesn't bite downward in a big way, which means means that it can sometimes hang up in the zone.
Among all the Cubs players on the roster who've faced Cole in the past, only Baez has homered against him in the regular season. Kyle Schwarber blasted a soul-crushing shot into the river in that Wild Card game a couple years ago, though, so that was fun. Jay and Rizzo have had the most overall success, posting OPS marks of .873 and .823, respectively. Bryant has struggled to a .707 OPS with seven K's in 19 at-bats, so he's got to be looking for a measure of redemption.
You can find out whether old trends continue or new ones are established when the first pitch is thrown at 6:05 CT on WGN.
Here is tonight's #Cubs starting lineup.

Game preview: https://t.co/0S9b1G072s pic.twitter.com/qAAkHzpPNM

— Chicago Cubs (@Cubs) September 6, 2017