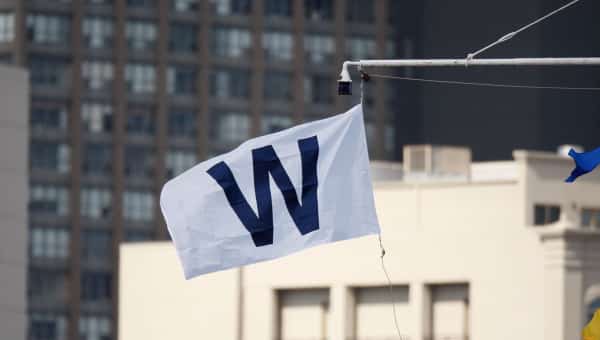 CI Recap (9/19/17) – Cubs 2, Rays 1: Montgomery, Bullpen Outstanding in Big Win for Cubs
The Cubs continued their hot play against the Rays in Tampa Tuesday night. An outstanding pitching effort got just enough offensive support to pull out a big win. (Box Score)
Why The Cubs Won
Mike Montgomery was excellent tonight, throwing six innings of one-run, one-hit baseball. Pedro Strop, Carl Edwards Jr., and Wade Davis threw three perfect innings of relief.
Key Moments
In the 2nd inning, Kyle Schwarber smashed a home run off a 3-2 Chris Archer fastball that landed in the bleachers in right field. The homer had an exit velocity of 114 MPH, went 446 feet, and put the Cubs ahead 1-0.
Jason Heyward singled to begin the top of the 5th inning, but was out at second on an Addison Russell fielder's choice. Javy Baez followed, lining a double down the left field line to score Russell and put Chicago up 2-0.
Stats That Matter
Mike Montgomery looked very good in what is likely his final start of the season: 6 IP, 1 R, 1 H, 6 K, and 0 BB. Brad Miller's solo homer was his only blemish on the night.
Javy Baez singled and doubled home the winning run. He seems to be no worse for wear after jamming his thumb against the Cardinals.
It was nice to see Kyle Schwarber go deep again. Despite early season struggles a 30-homer season is well within reach for War Bear.
Bottom Line
The Cubs won a big game and reduced their magic number to win the NL Central to 9 games. The bullpen looked very crisp in their three innings of work.
The Brewers again beat the hitless wonders…I mean the Pirates, so they stay 3 1/2 games back of first place.
On Deck
The Northsiders look for the mini-sweep Wednesday at 6:05 CT. Jon Lester duels with fellow lefty Blake Snell, television coverage is provided by WGN.