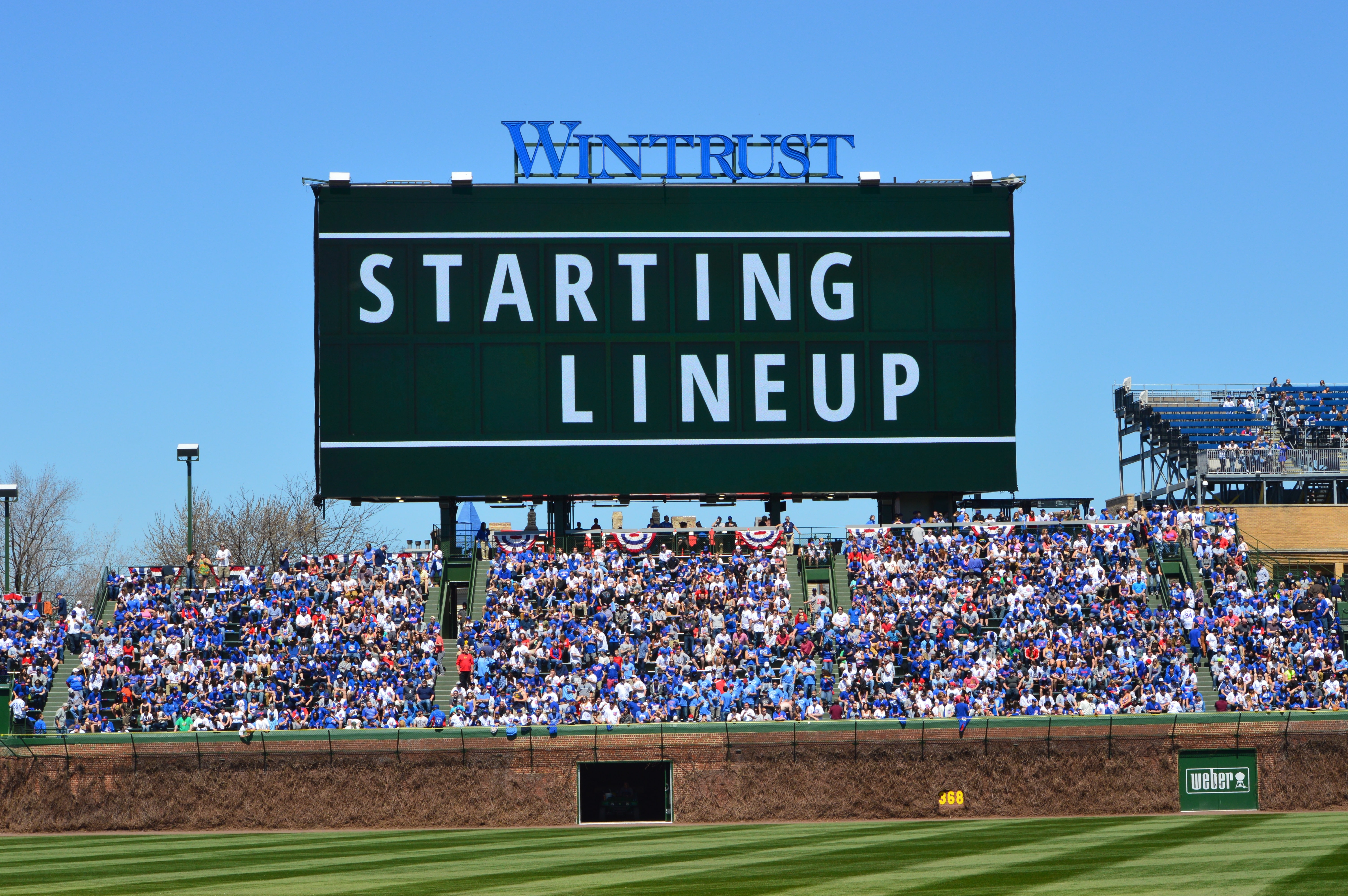 Chicago Cubs Lineup: Jay Leads Off, Zo in LF, Rivera Catching in Second Attempt to Clinch
Jon Jay is leading off again, looking to recapture the magic of what had been five straight two-hit games. Kris Bryant and Anthony Rizzo follow, with Ben Zobrist and his resurgent power batting cleanup.
Addison Russell and Javy Baez bat and play nest to one another, which is a significantly better look than last night's double-play duo. Jason Heyward is playing right and Rene Rivera gives Willson Contreras a break from having 17 balls a game fouled off of his knee.
You don't really need to hear much about John Lackey at this point, do you? He gives up a ton of home runs and has somehow been able to pitch around a lot of them. The emotional pitcher does enjoy pitching in St. Louis, which makes sense. Perhaps he can twirl another gem, albeit one that's sure to have a few inclusions.
Michael Wacha keeps getting slightly better against the Cubs each time he faces them this season, but he set a pretty low bar with a six-run outing back on June 4 in which he gave up six runs on a pair of homers and four walks. He gave up five runs in his next start, allowing two more homers but walking none. And then he limited the Cubs to three earned on six hits and five walks just 11 days ago.
The big righty isn't flashy, but throws his fastball mid-90's and then changes speeds with a firm circle change that sits around 88 mph. He also throws a cutter and curve, but the change has taken over as his secondary of choice here since around the start of August. It's got a little arm-side run and is a big part of the reason Wacha has traditionally been much tougher on lefties.
The reverse splits aren't huge, but the home/road disparities certainly are. Wacha has allowed an OPS of .774 on the road and a .689 at home, with only six of his 16 home runs allowed coming at Busch Stadium. Lefties walk nearly twice as often as righties, but have posted a slightly lower wOBA just the same. Perhaps they can clog the bases and allow their right-handed counterparts to drive them in.
Anthony Rizzo and his 1.250 OPS may have something to say tonight, as may Kris Bryant and his 1.050 mark.
Wacha can get into trouble after turning a lineup over, so the Cubs can get to him if they remain patient and force him to hit his spots. This is one of those games in which the back-to-back NL Central champs should be able to score some runs, though I could see a little bit of a hangover showing up too.
First pitch is set for 6:08 CT on CSN Chicago.
Here is tonight's #Cubs starting lineup.

Game preview: https://t.co/9w2Yn7yzNO pic.twitter.com/sAo1KlV5rK

— Chicago Cubs (@Cubs) September 27, 2017