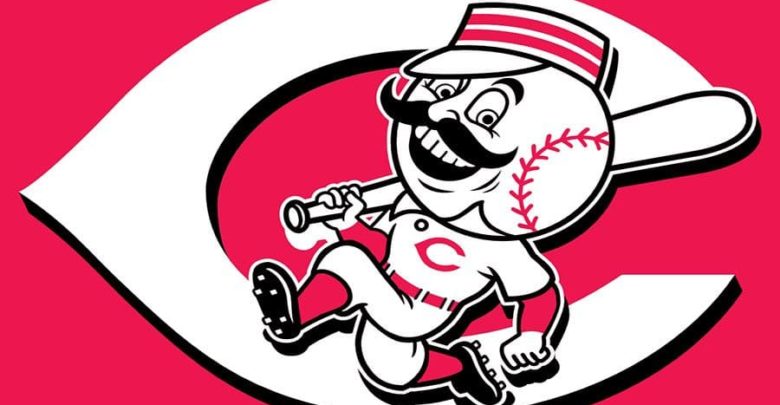 Cubs vs Reds – Series Preview (September 29-October 1): TV and Game Info, Pitching Matchups, Insights
After locking up the division crown in St. Louis, the Cubs are back home at Wrigley Field to take on the Reds in the final series of the regular season. With playoff positioning already determined, there won't be any postseason implications regardless of the outcome, so there may be more of a spring training feel to this three-game set than there would have been just a week ago.
The Cubs enter this series riding high, having won 13 of their last 16 games, including a 9-2 mark against NL Central competitors St. Louis and Milwaukee. That hot stretch led Chicago to its third consecutive postseason appearance and second straight NL Central title.
The Reds, on the other hand, are wrapping up their third consecutive season with at least 90 losses and their fourth straight losing season overall. Things have been rough in Cincinnati in 2017, with but a few bright spots. Predictably among those is Joey Votto.
Three years removed from an injury-plagued 2014 season in which many Reds fans wanted to run him out of town, Votto has been a dominant force at the plate this season, posting a .319/.455/.577 slash line with a wRC+ of 165. He appears to be seeing the ball better than ever, as he has walked in 19.3 percent of his plate appearances (the third-best rate of his career) while striking out in just 11.5 percent (a career low). Votto's 36 home runs and 105 RBI are the second-highest totals of his career, and he is doing his damage while in the middle of a rather productive Reds offense.
Although Cincinnati sits in the middle of the pack in runs scored (14th) and average (18th), the Reds are 11th in on-base percentage, OPS and home runs, the later of which they are tied in with the Cubs. One player who has contributed greatly to these numbers is Scooter Gennett.
Waived by Milwaukee at the end of spring training, the Reds' second baseman has discovered his power stroke in 2017 and is in the midst of closing out an unexpected offensive breakout. Gennett is slashing .296/.344/.538 with a career-high 27 home runs and 95 RBI with a wRC+ of 127. Not bad for a guy the Reds got for a simple $2.525 million waiver claim at the end of March.
While the Cincinnati offense has been productive this season, the pitching has been awful. The Reds are 29th in MLB in ERA (5.18), quality starts (54), OBP allowed (.346) and OPS allowed (.813), while raking dead last in home runs allowed (244). It doesn't matter how good your offense is, you won't win many games with a pitching staff with those numbers.
Game Time and Broadcast Info
Friday, September 29 at 1:20 CT on CSN, MLB Network (out-of-market only)
Saturday, September 30 at 3:05 CT on CSN
Sunday, October 1 at 2:20 on WGN
Starting Pitchers
| | | | | | | | |
| --- | --- | --- | --- | --- | --- | --- | --- |
| Date | Pitcher | Age | T | ERA | W/L | FIP | K/BB |
| 9/29 | Robert Stephenson | 24 | R | 4.86 | 5-6 | 4.95 | 1.69 |
| | Jose Quintana | 28 | L | 4.06 | 11-11 | 3.74 | 3.31 |
| 9/30 | Jackson Stevens | 23 | R | 3.86 | 2-0 | 5.73 | 2.67 |
| | Jon Lester | 33 | L | 4.46 | 12-8 | 4.20 | 2.88 |
| 10/1 | Deck McGuire | 28 | R | 4.15 | 0-1 | 3.62 | 4.50 |
| | Jake Arrieta | 31 | R | 3.53 | 14-10 | 4.15 | 2.96 |
What to Watch For
Expect the Chicago regulars to play no more than a couple of games in the series. With the division in hand and seeding already locked in, there is little reason for the Cubs not to take advantage of getting a little extra rest before the playoffs begin.
While the everyday bats may get a rest, don't expect the same to be true of the scheduled starting pitchers. It is doubtful they will be pushed too hard, but there is already a four-day layoff between the season finale and game one of the NLDS, so a five- or six-inning outing would probably be ideal from the Cubs' perspective as a way to balance rest while still keeping them sharp and on a semi-regular schedule.
Speaking of starting pitchers, how Jon Lester and Jake Arrieta (whose status is still up in the air) look in their outings may ultimately factor into where they slot into the playoff rotation. While you don't want to read too much into one start, both of them are coming off DL stints and have looked shaky at times in their return.
Even though the Cubs had a winning road trip, one player who is probably happy to see it come to an end is Anthony Rizzo. The Cubs' first baseman had a rough time away from Wrigley, finishing the 10-game trip hitting .171/.293/.257 with just two extra-base hits (double and triple).
Zack Cozart has 24 home runs this season and if he manages to hit one against the Cubs, the Reds will become the first team in National League history to have six players with at least 25 home runs. Cozart would join Votto, Gennett, Eugenio Suarez (26), Scott Schebler (30) and Adam Duvall (31) on the 25-plus home run list.