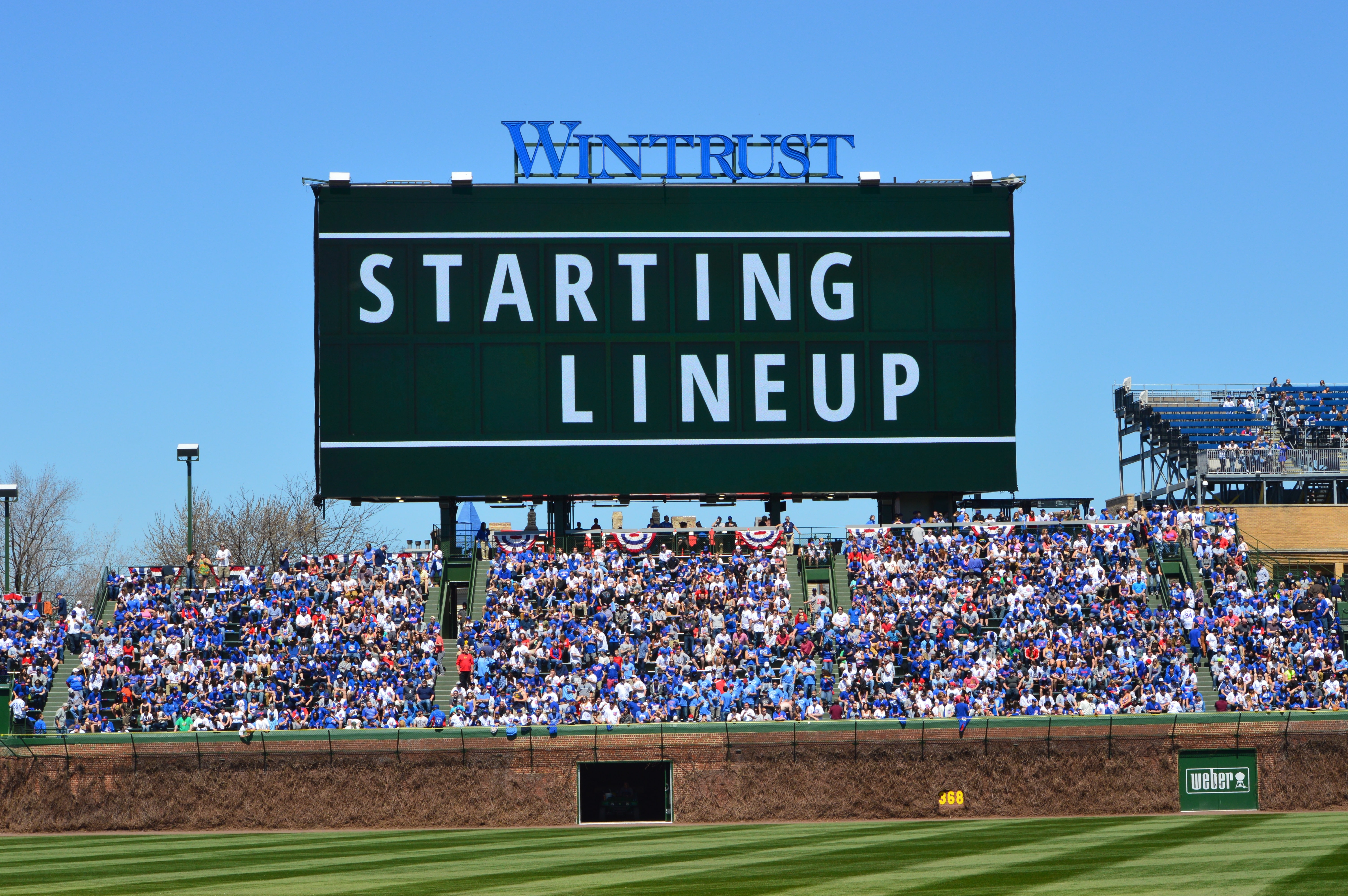 Chicago Cubs Lineup: Rizzo Leads Off, Jay Bats Third in Final Game of Regular Season
Anthony Rizzo and Jon Jay have been flipped in the order, with the former leading off and the latter batting third. I assume this is a matter of getting Rizzo as many at-bats as possible in what will be an abbrieviated start. It could also be that Rizzo requested the spot, á la spring training. Either way, Kris Bryant is sandwiched between them.
Ben Zobrist bats cleanup and plays left, Addison Russell is at short, and Alex Avila is catching, while Jason Heyward plays right and Javy Baez handles second base. Expect lots of changes as the lineup turns over a third or fourth time, which could happen pretty quickly.
Mike Montgomery takes the mound in what has become his standard role as emergency fill-in. The need is somewhat less dire this time around, but he's been invaluable all season taking over for Jon Lester and Jake Arrieta. Then there was that guy the Cubs tinkered with for a while. Remember him?
Monty will lead what may be a Johnny Fullstaff kind of day, as the only real import assigned to the game involves keeping Joe Maddon 100 games over .500 in his Cubs career. I guess there's also the matter of keeping the regulars sharp and maybe trying out some emergency positional moves, like putting Ian Happ at third base late and whatnot.
Opposing the Cubs today will be rookie right-hander Deck McGuire, who…wait, is that a real person? Wow, yeah, William Deck McGuire has had quite a journey since being selected 11th overall in the 2010 draft by the Blue Jays. After he was DFA'd by the Jays in 2014, he spent time in the A's, Dodgers, Cardinals organizations before debuting with the Reds on September 12.
This is only the second MLB start for the 6-foot-6 McGuire, with the first coming on September 26 in Milwaukee. He lasted only three innings in that one, allowing four runs on six hits (one HR) and two walks. Those were the only runs he's allowed this season and he's struck out nine in 8.2 innings, so maybe this guy's got a little something.
McGuire's fastball sits just below 93 mph and he throws it about 70 percent of the time. He's also got a slider, change, and curve, all of which the Cubs may see more of since he's starting. The change and curve in particular might get more play; they've been his most effective ancillaries and the slider tends to hang a little too often.
As much as I love to root for comeback stories and underdogs, and as cool as it must be to make a start at Wrigley, I'm afraid McGuire is going to get decked. Get it? Since his name is…okay, moving on. While there's no home run porch in Chicago like there is in Cincy, Cubs hitters are no doubt going to enjoy Deck in this beautiful weather. I'm thinking they're going to nail him early so the fans don't get bored.
Game 162!

Preview: https://t.co/soEtx0v0Tv pic.twitter.com/zZJJoMmGfL

— Chicago Cubs (@Cubs) October 1, 2017