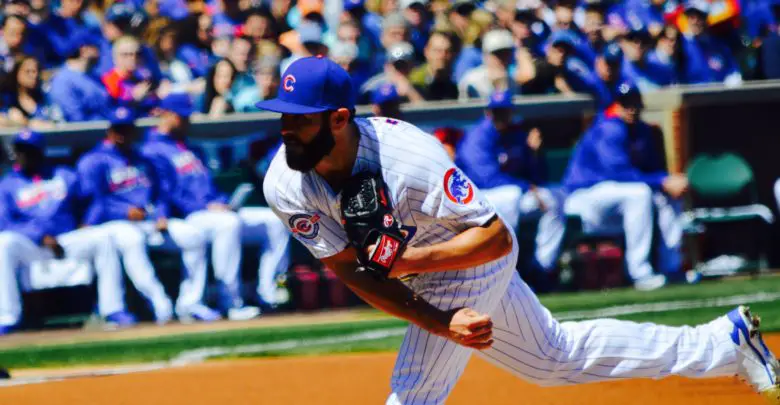 The Rundown: Thoughts on Cubs Rotation, Nats Still in Stealth Mode
The Cubs announced their rotation for the NLDS and it went exactly as I had assumed it would. Okay, that's not really fair. It went exactly has I had wanted it to, though I had feared Joe Maddon might opt to go with Jon Lester in Game 1. And prior to the last two games of the season, I had actually advocated for Jose Quintana to take Game 2 because he's been so much better on the road this season.
As it is, the Cubs are going with Kyle Hendricks to open, followed by Lester, Quintana, and Jake Arrieta. That latter choice has led to a good deal of speculation that the former Cy Young winner may have already thrown his last pitch as a Cub. Not because they'll lose in three games, but because of the idea that slotting him fourth means he's not healthy.
I've got a slightly different idea on that, and it stems from the fact that they announced the rotation prior to the roster. The initial thought — and maybe I'm just making this up — was that it'd be the other way around as the Cubs weighed the health and performance of their starters. Whether that's true or not, being confident enough to name Arrieta as a starter at all says something.
Unlike Max Scherzer, Arrieta was actually able to throw a bullpen session Wednesday. And if Scherzer is indeed targeting Game 3 despite having not thrown from a mound since leaving last Saturday's start early, it says good things about Arrieta's readiness.
"Jake had a great day today," Theo Epstein said of Arrieta's throwing session.
Depending on your preconceptions, that statement could be either in- or exculpatory, at least if we swap health for guilt. Sorry for the legal terms, I've got a few other things on my mind and that was one way to sort of pay tribute.
Anywho, back to the rest of the rotation. I'm relatively pleased with it for the most part, though I would have liked Quintana and that 2.34 second-half road FIP going in Washington. It's hard to bump Lester back to three, but pride and status have to take a backseat at some point. The lefty has a great playoff pedigree and he looked good in that last start, but you're kidding yourself if you think he's the same guy who has led the Cubs to two previous postseason berths. Then again, Quintana has no playoff experience and might benefit from the home crowd.
Hendricks will be the real key here, setting the tone as he faces off with Stephen Strasburg on Friday in Washington. And I feel really good about him essentially becoming the staff ace. People have doubted Hendricks since he first came up, have waved off comparisons to Greg Maddux and have waited for his inevitable return to earth. Yet he just keeps going and keeps proving that he's anything but a fluke.
Dusty being coy
I'm usually a fan of a little gamesmanship here and there, except when it comes to stuff like Dusty Baker waiting to announce his playoff rotation. It's not because I need to know for sure that Stephen Strasburg and Gio Gonzalez will be going in Games 1 and 2, it's because it feels like Baker is doing this in order to gain some kind of perceived advantage.
It's still possible that Max Scherzer takes the mound Saturday in Washington, though his admission of discomfort and subsequent inability to throw a bullpen session on Wednesday makes a Game 2 start highly unlikely. So I can understand waiting until the last moment to determine who'll pitch when. But regardless of when Scherzer starts, the Cubs will have a lineup tailored to face him.
Maybe I'm off base, but I've got this image of Dusty kicking back with his top-shelf Australian toothpick and smiling because he thinks he's really sticking it to Joe Maddon and the Cubs. And I do kinda wonder whether Baker will continue overthinking things throughout the series. That's actually one of my storylines to watch.
More news and notes
The Rangers officially released Prince Fielder, which seems like a no-brainer at first. After all, Fielder walked away from the game last year due a neck issue and won't be playing again. However, he never actually retired and is still owed a big chunk of money on the massive deal he signed a few years back. The Rangers apparently have some kind of insurance policy that subsidizes about half of the $20 million annual salary, so they had to reach some sort of deal to clear Fielder's spot on the 40-man roster.
Braves manager Brian Snitker is returning for 2018.
The Cardinals are pursuing Japanese closer Yoshihisa Hirano, reports Derrick Goold.