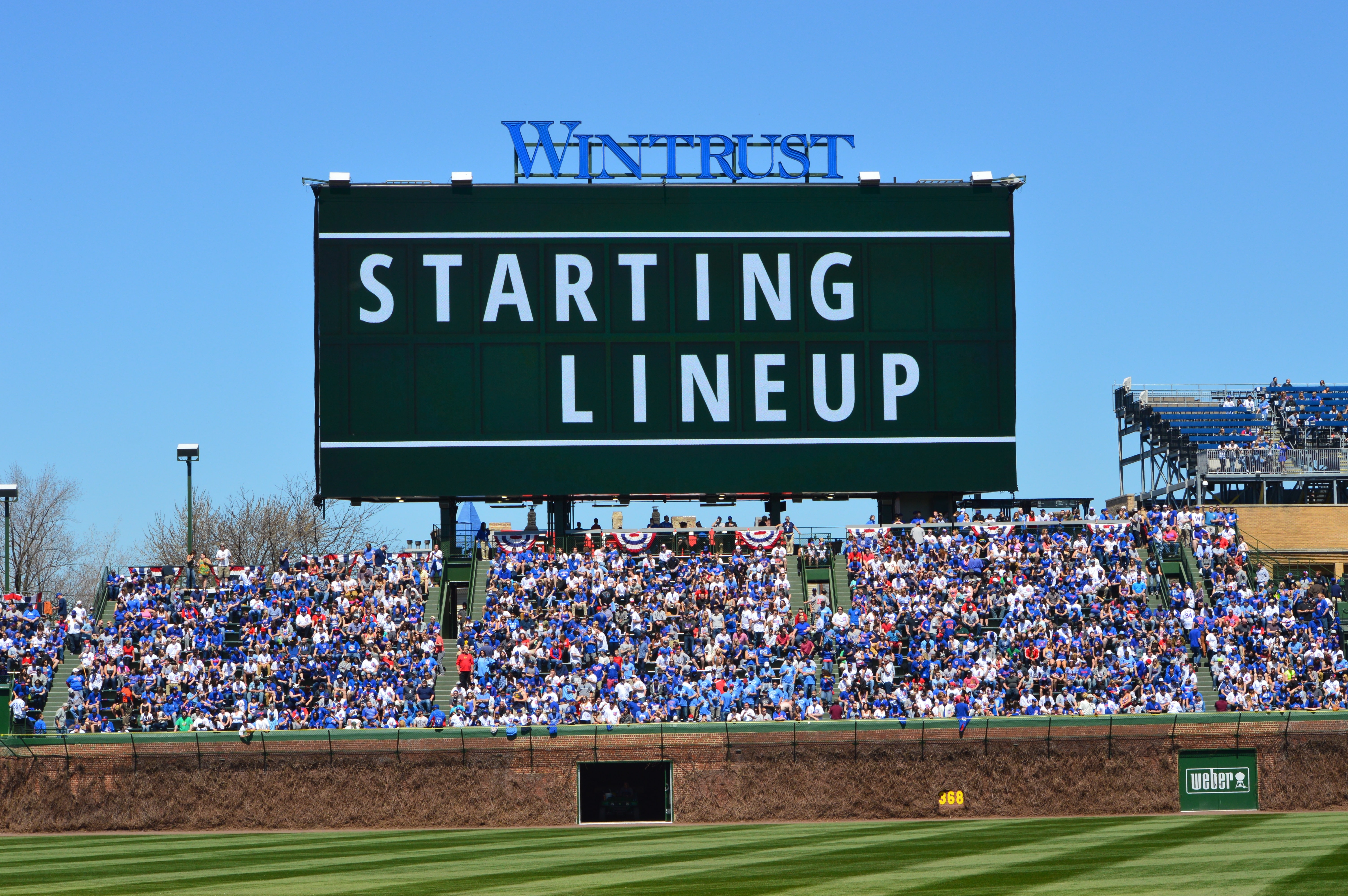 Chicago Cubs Lineup: Jay Leads Off, Almora in Center as Cubs Try to Climb Hill
Jon Jay will be leading off in left, followed by the familiar trio of Kris Bryant, Anthony Rizzo, and Willson Contreras. A lefty on the mound means Albert Almora Jr. in center and batting fifth, with Addison Russell and Jason Heyward behind him.
Javy Baez bats eighth and plays second, which is more or less a given with Jon Lester on the mound. As important as his glove is, however, Javy really needs to get something going at the plate. He has looked absolutely lost up there in the playoffs as he flails away at pitch after pitch.
Lester looked great in the NLDS, throwing six innings of one-run ball in Game 2 and then allowing one more run over 3.2 innings out of the 'pen in Game 4. That relief appearance fell exactly in the middle of this start and his last one, with three days in between, so we could look at it as a normal side session.
That may very well be the case, but having to go nearly four innings in the pressure cooker of a tight game is significantly more taxing than tossing a bullpen. Of course, this is Jon Lester we're talking about, and it's hard to believe he was all that stressed about it. Rather than his psychological readiness, however, it's his physical ability I'm more concerned with.
Lester hasn't always looked like himself this season and some of his struggles have been fatigue-related. We should know pretty quickly whether or not that will be any kind of issue for the lefty as he faces the Dodgers. If he's sharp early and can locate the fastball on the edges, the Cubs can make some hay.
We view Lester as an aging veteran, but the man opposing him on the mound Saturday is nearly four years his senior. Rich Hill pitched well against his former team in last year's NLCS and he'll be looking to baffle the Cubs again with that big hook. Hill has an unusually small repertoire for a starter, using the fastball and curve for nearly 95 percent of his pitches.
While the curve hasn't been quite as effective this year as in the  past, Hill's done a great job of locating that 90 mph fastball to keep hitters off balance. He generated 11 K/9 and doesn't walk many, but can fall victim to the longball. Case in point, Hill allowed homers in nine straight starts toward the end of the season and has allowed 12 dingers in his last 12 starts (including the NLDS).
As we discussed with Clayton Kershaw in Game 1, lefty batters have actually hit Hill much better than righties this year. The gap is even bigger with Sunday's southpaw, as like-handed hitters have an OPS that is 263 points higher (.846 vs. .583) and a wOBA that is 121 points higher (.374 vs. .253). Part of that comes from facing only 124 lefty batters as managers try to leverage platoons against Hill.
This smells like a big game for Rizzo, and I think we'll see Almora get in on the action as well. The top of the order is going to have to come up big, since a bottom third of Heyward, Baez, and Lester isn't exactly scary right now.
First pitch is 6:30pm CT on TBS.
Here is tonight's #Cubs starting lineup.

NLCS Game 2 preview: https://t.co/A5h7ZpkGCe #FlyTheW pic.twitter.com/KX2cKFhtgz

— Chicago Cubs (@Cubs) October 15, 2017