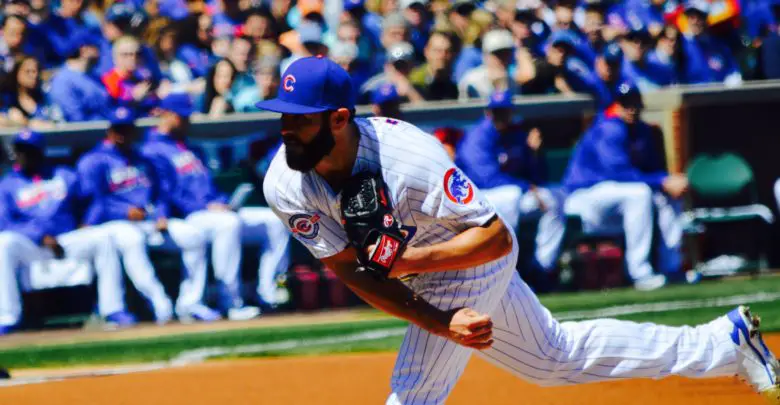 Heyman: Twins Looking at Both Arrieta and Davis
The Minnesota Twins have emerged as a potential big player in this winter's market, with FanRag's Jon Heyman connecting them to several top pitchers. Not only are they expected to be very much in the mix for Yu Darvish and Jake Arrieta, but Lance Lynn, Alex Cobb, and others are also on the radar.
Heyman notes that the Twins are believed to prefer Darvish over Arrieta, even though the former's contract projections are much higher.
Darvish and Arrieta are in a class by themselves on the free-agent market, and while the Twins like both pitchers, there are hints Darvish is No. 1 on their list and Arrieta perhaps No. 1A.
Darvish's talent is seen as supreme, but both pitchers have a case to be the best. Arrieta has a Cy Young and he actually had the slightly better season in 2017, despite a slow start, finishing with a 3.53 ERA and 14-10 record to Darvish's 3.86 and 10-12 (Darvish did have more strikeouts, 209 to 163, though Arrieta missed some time late with a hamstring injury).
It's not just about the starters, though, as Minnesota will be looking to bolster the bullpen in light of the possible departures of Matt Belisle and Brandon Kintzler in free agency. To that end, they're going to be checking in on Wade Davis, Greg Holland, etc.
Wouldn't it be a trip to see the Twins end up with a pair of former Cubs? When you get down to it, I wouldn't be too upset about that at all. I kind of dug on those Twins teams of the 80's and 90's and still harbor latent affection for them on some level. If the Cubs can't retain either Arrieta or Davis, I'd just as soon see them go to an AL team that isn't the Yankees.
And while it'll certainly sting to lose two stud pitchers, at least the Cubs will receive draft pick compensation as a result of the qualifying offers attached to both. Picks don't make up for proven MLB talent, but they're better than a sharp stick in the eye any day.
Regardless of where Arrieta and Davis end up, I don't think it'll be a quick process for either. Well, maybe the closer ends up working something out in relatively short order. Given all the variation we've seen in projections for Arrieta's salary, not to mention the dearth of elite starters in this market, I could see him taking a while to negotiate the best possible deal.