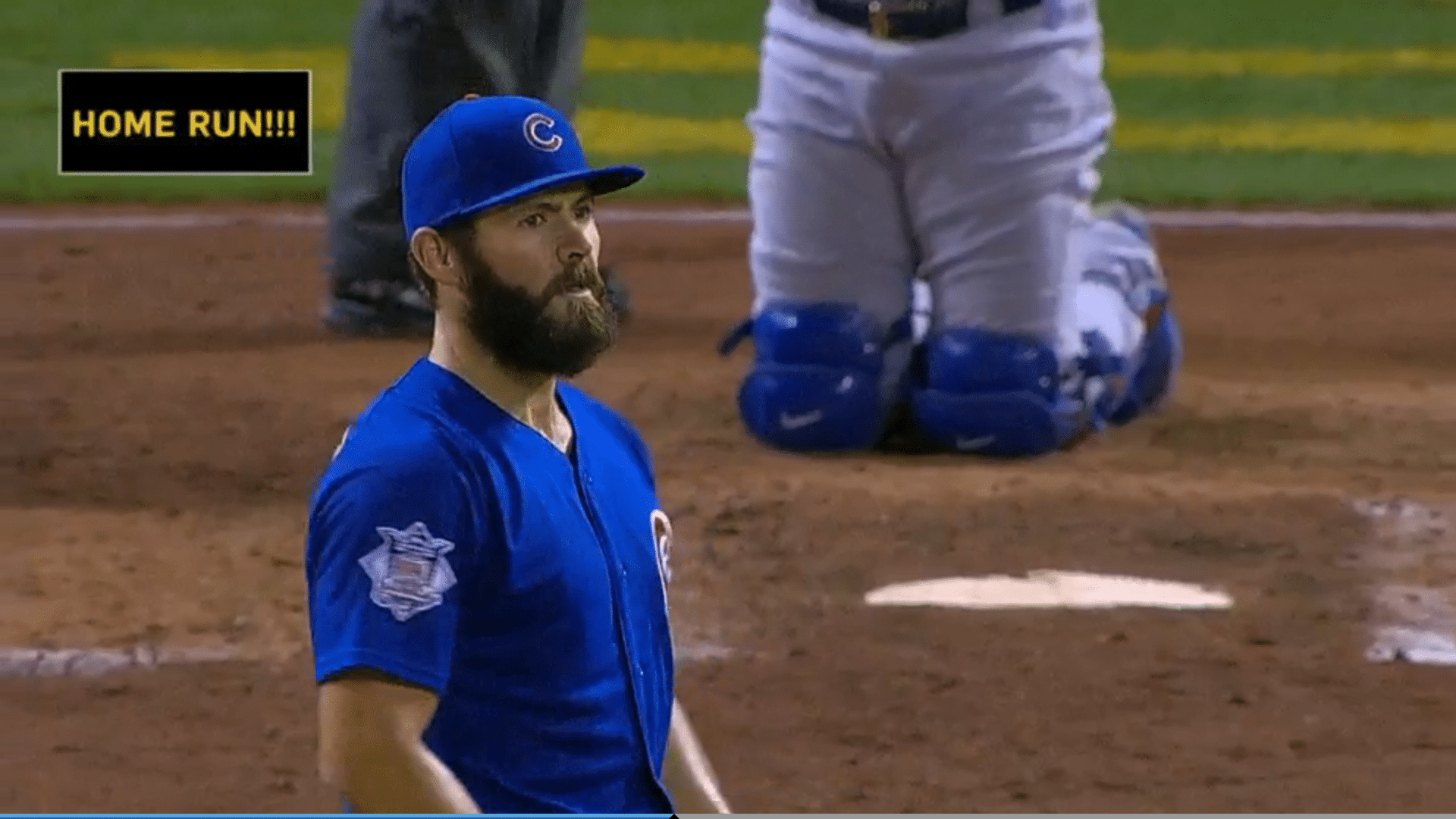 The Rundown: Cubs Active in Talks, Stanton and Arrieta Rumors Continue
There were no surprises in the Rookie of the Year selections yesterday, as Aaron Judge of the Yankees and Cody Bellinger of the Dodgers got the nods in the American and National League, respectively.
Judge was on autopilot as he cruised to the award for most heralded rookie, batting .284/.352/.627 with 52 home runs, leaving Andrew Benintendi of the Red Sox and Orioles 1B/OF Trey Mancini in his wake. Likewise, Bellinger seemed to be the favorite since the early part of the season, hitting .267/.352/.581 with 39 round trippers and 10 stolen bases after starting the season in the minors. He outpaced Josh Bell of the Pirates and Paul DeJong of the Cardinals in the voting conducted by the BBWAA.
Cubs News & Notes
Cubs Insider EIC Evan Altman was among the first to indicate yesterday that the Cubs did not exceed the luxury tax threshold in 2017, as an erroneous report by Bob Nightingale of USA Today had stated. Had it been true, the implications would have likely hampered the team's efforts this offseason. It's a great read, and Evan really breaks it down well, crunching the numbers and exposing the miscalculations in a way that sort of left me feeling like Chevy Chase as Gerald Ford on Saturday Night Live. 
Shohei Otani is on everybody's mind this week. At first I misunderstood his willingness to forego all of the money he could earn were he posted in 2019, but it comes down to one thing: The man is going to play where he wants to play. Signing bonus offers will range from $300,000 to just north of $3.5 million dollars. Because of luxury tax implications, the Yankees and Dodgers are probably very interested in getting Otani on the cheap. But the other 28 teams, regardless of tax implications, would love the Japanese behemoth on a standard minor league contract too. Otani would be ineligible for arbitration until the 2020 season.
I think the Cubs have a better shot than most believe they do just because of Joe Maddon. There probably isn't another manager in the National League who could find more plate opportunities for Otani, and I'm sure that will be part of the Epstein/Hoyer pitch. If the young man wants to DH (and I don't think that solely interests him), that eliminates 15 teams from the running. However, since day one I have said he will sign with a team from the Senior Circuit, and I have to believe the Cubs would be a strong contender to land him if that's true.
The Dodgers and the Cubs have expressed interest in Zach Britton. I'm lukewarm on the Orioles closer but he has just one year left one his deal and will earn between $12-14M through arbitration, which lines up with the Cubs MO for acquiring closers. I still prefer signing Wade Davis, but the Cubs have not locked up a closer on a multi-year deal since Epstein took over. Evan Altman offers a hometown analysis of this rumor.
Baseball America released its choices for the Cubs' Top Ten Prospects for 2018 yesterday. Their choice for No. 1 was somewhat surprising, but it certainly explains why the Cubs were okay with including SS Isaac Paredes in the trade with Detroit for Justin Wilson and Alex Avila. I'm more of a Baseball Prospectus guy, but BA is the standard bearer when it comes to prospects. Todd Johnson provided a through analysis of the entire list for Cubs Insider.
The Cubs have maintained contact with the agents for Jake Arrieta, John Lackey, and Wade Davis.
Barry Rozner of the Daily Herald maintains that the Cubs need to be open about trading OF Jason Heyward, including trading the right fielder's bad contract for another bad contract or multiple bad contracts.
There was no player movement yesterday but rumors abound, so lets get into it.
Monday Stove
Giancarlo Stanton owns a no-trade clause and holds considerable influence in regard to which team he will be playing for in 2018 and beyond. Marlins GM Michael Hill stated Monday that he has an idea where Stanton would be willing to go.
Brewers bloggers are really in love with the idea of signing Jake Arrieta. The Brewers have a projected payroll of only $61M right now and the new CBA dictates that they would have to yield only their third-highest pick in 2018 (which would come in the Competitive Balance Round B) to bring Arrieta to Brew City.
Derrick Goold of the St. Louis Post-Dispatch compares the Cardinals' pursuit of Giancarlo Stanton to Houston's pursuit of Justin Verlander, discounting the fact that the Astros were genuinely one starting pitcher short of a championship and the Cardinals need much more help than one slugging outfielder.
The Seattle Mariners are interested in Carlos Santana. 
If Mike Trout had not signed and extension four years ago he would be a 26-year-old free agent this offseason and would likely command a $600M deal. Wow. 
The Yankees still do not have a manager, but they have retained pitching coach Larry Rothschild. 
The Yankees expect to interview Aaron Boone and Hensley Meulens this week for their managerial opening.
It was revealed that new Washington Nationals manager Davey Martinez will earn about $1M per season. 
Red Sox GM Dave Dombrowski has traded more than 15 prospects since taking over and is said to be willing to move both Jackie Bradley Jr. and Xander Bogaerts this offseason. It seems that Boston may be a long shot to acquire Stanton, however.
Tuesday Walk Up Song
Tessie by the Dropkick Murphys.