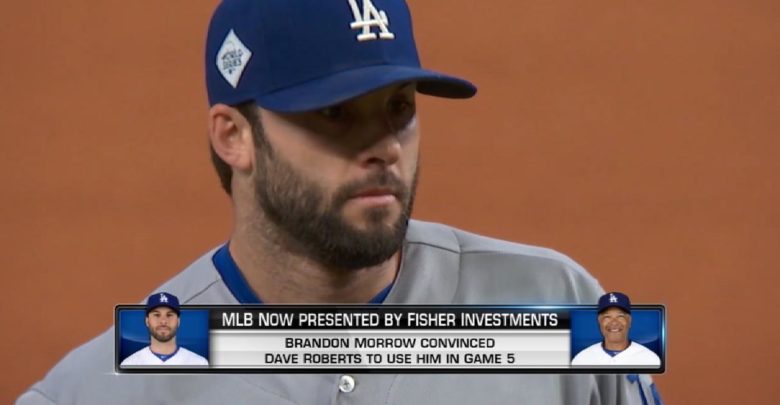 Cubs Could Go Closer By Committee, Which Actually Might Not Be Too Bad
Perhaps no phrase causes as much stress or is as misunderstood as "closer by committee." The concept is simple, you just don't have a designated pitcher for the 9th inning and simply go with the best option for that situation. Eschewing the focus on an antiquated stat and instead using your best pitcher(s) in the highest-leverage situation(s) has been a woke baseball fan's dream for decades.
There is a distinct possibility that the Cubs will enter the 2018 season without a proven closer. What circumstances would create this scenario and what might that bullpen look like in practice?
Before diving in to the possibilities of a closer by committee, an important caveat: Theo Epstein has maintained that he would like to name a closer prior to the start of the season, if not spring training. He's okay with someone who has never closed before filling that role, but acknowledged that human nature is a factor in his thinking.
"It's fine having someone who hasn't done it or done it consistently before," Epstein said Monday. "But it makes sense to name a closer just so you can establish roles. Relievers are human beings and they enjoy knowing what their role is, approximately when they (will) pitch, so they can get ready for that responsibility."
The Cubs are still said to be in touch with Wade Davis, who is also fielding interest from the Rockies and Cardinals, among others. The 31-year-old Davis wants a long-term deal that could become very expensive, and he has some injury concerns that have limited his innings totals in the past.
Another possibility is free agent Greg Holland, who was rumored to be considering the Northsiders in 2017 before choosing Colorado. Holland had a good season in Denver, earning 41 saves with a 3.27 FIP in 57.1 innings, but potential red flags abound here as well. He is 32 and only a season removed from elbow reconstruction, not to mention the inherent volatility of relievers.
The last established closer option is the Rays' Alex Colomé. The Tampa fireman had an excellent 2017, posting 47 saves with a 3.37 FIP in 66 innings. With a projected salary of $5.5 million and three years of team control, Colomé is a hot target. We know the Cubs are comfortable trading for closers and they have been mentioned in trade talks for him most of the offseason.
We also know that the front office doesn't like to devote big chunks of payroll to closers, especially for long-term commitments. So it's fair to wonder whether they prefer the heavy prospect price the Rays are likely to seek for Colomé or to meet the financial demands of Davis and Holland. Or perhaps they're not comfortable with any of those options, which leaves them where, exactly?
The general belief had been that the Cubs would make newly added Brandon Morrow the closer if no experienced closer is brought in, and Jed Hoyer confirmed as much Tuesday in Orlando.
"(O)bviously if we broke camp now, he'd be our closer," Hoyer said. "We'll see what the rest of the offseason brings. Obviously he's a team player. He will do anything."
Like a couple of the pitchers mentioned earlier, Morrow has had significant injury issues and only made 45 appearances last season. It's unclear how hard Joe Maddon will able to push him in the closer role.
All things considered, I think the Cubs could utilize a de facto closer-by-committee setup. Morrow would serve as the primary closer, but would only get most of the save opportunities and would probably get a little more rest rather than take the bump in consecutive days. That leaves room for some intriguing rebound options to make up the rest of that potential committee.
Justin Wilson was acquired to be the Cubs' primary setup man last season, but it was pretty universally considered a total disaster. Before his rough second half in 2017, he had put up quality numbers in Detroit and Pittsburgh. Another second-half disaster, Carl Edwards Jr., would undoubtedly get closing chances as he still enjoys a modicum of support from Maddon (at least based on his usage in the playoffs).
Another solid year from Pedro Strop, and a Dillon Maples breakout and a maybe, just maybe, a really high-quality bullpen emerges. This of course would hinge on bounce back years from Edwards and Wilson. And we haven't even talked about the possibility of adding another setup man like Brandon Kintzler, most recently of the Nationals.
I guess the moral of the story is that Davis, Holland, and Colome going elsewhere is not the end of the world. Don't get me wrong, it would be nice if one of them ended up in blue pinstripes, but the dreaded closer-by-committee situation wouldn't be a death sentence for 2018.