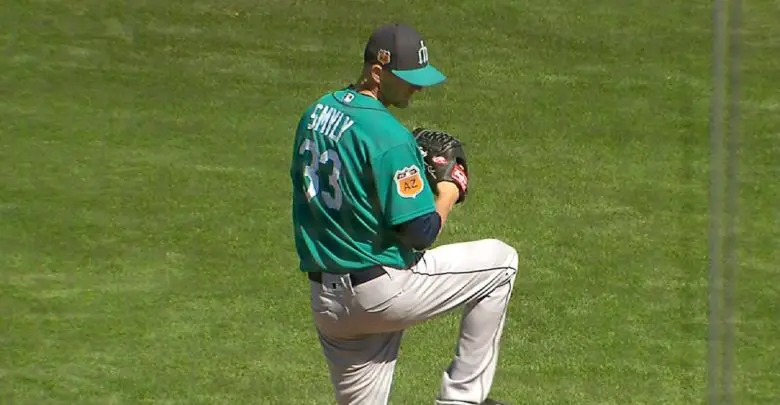 The Rundown: Making Sense of Cubs' Moves, Cards Looking to Add Big Bats, Trade Rumors Flying
Well, an inebriated good morning to you all. That's not to say that I have been on some type of adult-beverage-consuming, all-night mini-bender. No, my haze is due much more to news than booze. So slip me a little crimson, Jimson. Give me the low down, Brown. What's the scoop, Betty Boop? I am so in need of a 4 am greasy breakfast somewhere downtown.
Yesterday was a head-scratcher. I woke up this morning hoping that Tuesday's events would offer some type of clarity toward the Cubs 2017-18 master plan, yet I am still unable to deal rationally with my precarious emotional situation over what went down in Orlando on Tuesday. It's cold here in Chicago and the hot stove sadly failed to generate any heat despite a plethora of news and rumors.
Though I have decided not to imbibe because it's a school night (morning), three former Tampa Rays have me contemplating the addition of a shot or two of Kentucky sour mash to my morning eggnog:
Drew Smyly
Mike Montgomery
Alex Cobb
I'm baffled over the Drew Smyly signing. He can't pitch this year yet he's getting $10 million guaranteed over two years with an additional $6 million if he meets incentives. First, that salary isn't pocket change and if it is, it should have been kept in reserve for a certain Nationals outfielder who will be on the market in 11 months. Second, this doesn't seem like the type of spec play that will end favorably because Smyly was never really that good to begin with. New pitching coach Jim Hickey must have delivered one hell off a glowing dossier on the team's latest free-agent addition. Lastly, I've now reached the end of my emotional cul-de-sac when it comes to any player with Tampa ties to Hickey and manager Joe Maddon.
But wait, there's more.
Out of nowhere, the kid at the back of the class shyly raised his hand and basically intimated that he'd like to kindly be considered for the role of cost-controlled fifth starter. Yesterday, Mike Montgomery reached into his bag of Dusty-isms and mildly suggested, "Why not me?"
It wasn't a full-fledged "play me or trade me" demand by the swingman, but Montgomery wants to start and he asked for that chance through the media rather than personally delivering it to the team's front office. Monty has the numbers to back up his semi-forceful suggestion, and the Cubs do control the left-hander for four more years. However, it's an odd strategy for a Cubs player to leverage the media to get his point across. This is and has been a pretty tight team and strays haven't been the norm since the early part of the current regime.
"[The report] kind of caught me by surprise," Cubs GM Jed Hoyer told Gordon Wittenmyer of the Chicago Sun-Times, among other media. "There hasn't been any dialogue that should have spurred a report like that. You just don't know where it comes from. But sometimes that happens. Mike's a great teammate."
Montgomery may start, or he may be used in trade to acquire a different cost-controlled starter. Stay tuned.
For six weeks, the rumor that Alex Cobb would likely sign with the Cubs has been running maverick like a buttery cue-ball moon over Chicago's early morning obsidian sky. It was a slam dunk, they said. The Cubs are his first choice, they said. But there have always been a few teams hanging on the periphery and what seemed like a foregone conclusion in November now seems untenable at best as this year's offseason flea market navigates toward its conclusion. We tend to think in discounts and shorter terms when a fit seems as natural and as overstated as Cobb-to-Cubs comes along. That's not the reality.
The sports section offers no real direction right now, though the rumor has continued across Days 1 and 2 of the Orlando meetings. However, our own Evan Altman indicated two weeks ago that the Cubs needed to act quickly if they really wanted to sign the 30-year old right-handed starter and he may have been prophetic.
By now, Cobb and his agent are sorting through a few offers as values inflate and years are padded on to the end of any potential agreement. I am thinking Cobb has priced himself above and beyond a palatable range for the Cubs' brass and it may be the team's fault. Most of us have pegged a potential contract to be in the range of $15 million AAV over four years. The Cubs kind of set the market with Tyler Chatwood's contract, which includes two $2 million kickers simply for receiving a single Cy Young Award vote each season. Cobb likely wants more money and a fifth year, and rightfully so, though whether he's worth that is debatable.
This offseason has been simply bizarre and as a result I am approaching today with similarly low expectations. I don't understand the current plan unless it is entitled "Welcome to Chicago, the Tampa of the Midwest!" Maybe I'll go to Cleveland today and get me a tattoo or something. My brother-in-law lives there. Time to make like a bakery truck and haul buns eastward.
Cubs News and Notes
The best line of Joe Maddon's Q&A yesterday is that "when you ask, sometimes Santa delivers." Welcome Drew Smyly! Corey Freedman breaks it down.
Good grief! The Cubs may have made a formal, undisclosed offer for Rays' closer Alex Colomé. Sources can neither conform nor deny that the Cubs 2018 uniforms and ball caps will include a yellow starburst.
Cubs radio announcer Ron Coomer agreed to a contract extension yesterday. Maybe he was afraid the team was going to bring back current Rays' announcer Dewayne Staats.
Kyle Schwarber made an appearance in Orlando and by all accounts he looks much, much leaner. "I feel like best shape of their lives becomes this cliche or joke," Jed Hoyer said. "But he actually is. He looks awesome."
The Brandon Morrow signing is official.
If you are looking for the 2016 World Champion Limited Edition Cabernet Sauvignon as a seasonal stocking-stuffer, Binny's Beverage Depot at 213 W. Grand in Chicago just got a case in stock. I picked up two bottles yesterday.
Tuesday Stove
The Padres reached agreement with the Yankees on a swap that netted third baseman Chase Headley, along with righty Bryan Mitchell. The Yankees received underperforming OF Jabari Blash in return and this was a salary dump so they could potentially make further moves to strengthen the team. Headley is owed $13 million in the final year of his contract, which also includes a $1 million assignment bonus. New York gave San Diego $500,000 to cover half of the relocation addendum.
Industry evaluators are convinced the Pirates are prepared to move right-hander Gerrit Cole if they can find the right match. If true, Cole would arguably become the best available starting pitcher this winter.
The Cardinals have some sense of optimism regarding their pursuit of a big bat. The Redbirds have been linked to Marlins OF Marcell Ozuna for a few weeks.
The Cardinals, and several other clubs, have shown interest own Orioles SS/3B Manny Machado.
Orioles manager Buck Showalter on facing the juggernaut Yankees offense: "If you make real good pitches to those guys, you get 'em out. If you make bad pitches, they go a little further than everybody else is hitting 'em." Brilliant.
The Nationals are the latest team linked to former Cubs closer Wade Davis.
The Rangers and Yankees have contacted the Detroit Tigers about SP Michael Fulmer. Second baseman Ian Kinsler is more likely to be dealt and the Tigers have exchanged names with a few teams who hope to acquire the second baseman.
Zack Greinke was mentioned in trade rumors yesterday, though it seems unlikely the Diamondbacks would move their ace.
Shohei Ohtani has a first-degree elbow sprain. The two-way star had a platelet-rich plasma injection in his pitching elbow in October. The Angels aren't worried and believe their heralded rookie is healthy
The Blue Jays met with C.C. Sabathia yesterday.
The Rockies signed reliever Bryan Shaw to a three-year deal yesterday evening.
The Phillies signed right-handed pitcher Tommy Hunter yesterday. Hunter received $18 million over two years and will work out of Philadelphia's bullpen.
The Brewers are actively shopping slugging OF Domingo Santana.
The Giants have strong interest in Reds OF Billy Hamilton.
Wednesday Walk Up Song
Hello Goodbye by The Beatles