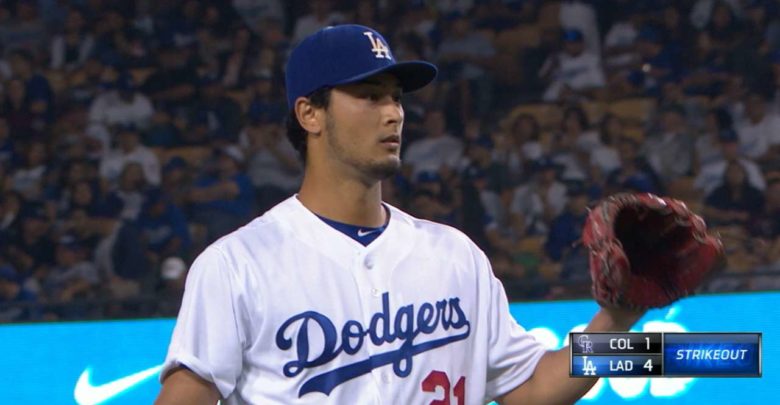 Cubs Rumor Roundup: Darvish Shuts Down False Report, Pirates 'Motivated' to Trade Cole
Most of the rumor monsters running around this time of year aren't fully developed and haven't gotten their adult canines in yet. They're harmless. Some of them, however, have teeth enough to bite and not all of them know when to avoid doing just that. Such was the case Thursday afternoon, when @barstoolcarl tweeted out that the Cubs had wrapped up a deal for Yu Darvish.
Darvish to Cubs done deal after being evaluated by team docs #scoopcity

— Carl (@barstoolcarl) December 21, 2017
Katyperrysbootyhole or wetbutt23 he is not, though the Barstool guys have actually had a few legit scoops in the past.
The erroneous report quickly spurred a litany of refutations from Chicago media, led by Bruce Levine and David Kaplan. No disrespect to Kap, who is very plugged in, but Levine in particular has been all over the Darvish proceedings from the start and you know he has developed a network of sources that keep him clued in. While we've seen all kinds of news broken by people outside of the traditional inner circles, my money's on Levine for Darvish info.
The report that the Cubs have signed Yu Darvish is false according to reliable people .

— Bruce Levine (@MLBBruceLevine) December 21, 2017
Source close to negotiations tells me NO DEAL has been agreed to between Yu Darvish and the Cubs. Complete nonsense. Nothing has happened since the two sides met on Monday.

— David Kaplan (@thekapman) December 21, 2017
Then came the #MicDrop moment of the afternoon, when word of his signing finally reached Darvish himself.
#fakenews https://t.co/he5qmoqhcx

— ダルビッシュ有(Yu Darvish) (@faridyu) December 21, 2017
Ooooh, rekt.
In a big change from the widely accepted SOP in these matters, Darvish has been very open about the proceedings of his free agency. He detailed his meeting with the Cubs in a pair of tweets and alluded to a subsequent meeting that ended up being with the Astros, then replied to a beat writer's tweets about a scheduled dinner with Rangers GM Jon Daniels.
What's really crazy about the whole thing is that Thursday wasn't even the first time Darvish had publicly denied a report about his pending decision. After a Nikkan Sports column claimed that Darvish and the Cubs were in a "honeymoon relationship" and that the pitcher was going to make a final decision before Christmas, Darvish quote-tweeted it with a correction just as he had with this most recent rumor.
The only thing we know for sure in this whole mess is that Yu Darvish very much has his finger on the pulse of the coverage of his free agency. Whoa, that's kind of meta. But what if, even in the inaccurate phrasing and flat-out fabrications, there are significant threads of truth?
What I'm saying is that Darvish to the Cubs may still be inevitable, but either he or his agent realize that allowing it to be so obvious is going to cost him a boatload of money. There aren't all that many teams in on him, at least not that we know of, and one of them may now be completely out of the running.
Yankees and Pirates "getting hot" on Cole
While its impact on the Cubs may seem only tangential at first, the Yankees getting Gerrit Cole from the Pirates would be kind of a big deal for them. And "them" in this case is referring back to the Cubs, though I suspect Cole could be big for the Yankees too.
The most direct and obvious effect of trade talks that MLB.com's Mark Feinsand says is "getting hot" is that the Cubs won't have to face Cole nearly as often. Then again, they'd probably prefer he remain in the NL Central if he continues to deteriorate at his current pace.
Perhaps more impactful is that the acquisition of Cole would rule the Yankees out as suitors for Darvish. We recently looked at how unlikely it is that New York could afford to add the free agent pitcher in the first place, though it's never wise to count them out of anything.
Jeff Passan tweeted that the Pirates are "highly motivated" to move Cole and then published a whole column about the goings on between the Yanks and Bucs, writing that Cole could be dealt by Christmas. Hey, wait a minute, where have we heard about a pitcher having his new team figured out by then?
It's all startin' to come together, Pepper.