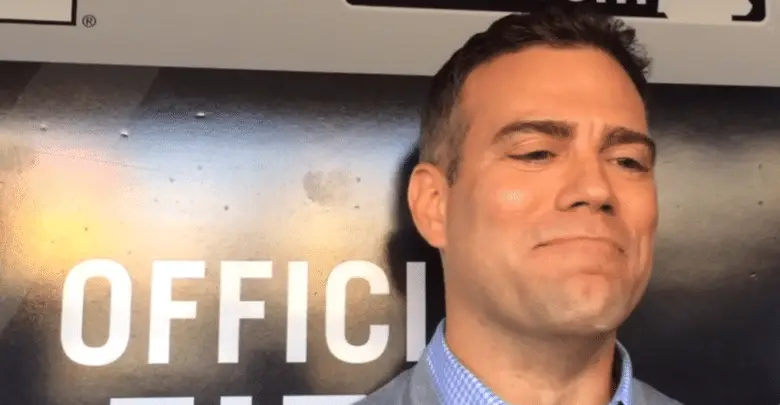 Cubs Have Soooooo Much Payroll Flexibility Through 2021
Ed. note: the original version of this post did not include player benefits. Numbers below reflect raw salary data, but luxury tax numbers based on contract AAV data is included as well.
The Cubs' financial outlook through 2021 is healthier than a Jake Arrieta kale smoothie. If the 2018 NL Central favorites wanted to, they could certainly add high-profile free agents this winter without severely restricting their ability to sign even more talent in subsequent offseasons.
Theo Epstein's front office team built this current Cubs squad through a historically young and talented core, which has previously enabled the executives to spend lucratively in the free agent pool when the roster needed supplementation. Take Jon Lester's $25.8 million average annual value and Jason Heyward's $23 million AAV pact, for example. Epstein can employ a similar free-agent strategy going forward.
As things currently stand, the Cubs have roughly $45 million is available ($160M luxury tax payroll vs. $197M limit) before they approach the luxury tax threshold. And the forecast looks similarly rosy for the next three seasons beyond 2018, as illustrated below. Even factoring in significant arbitration raises, the luxury tax payroll obligations project to right around $180 million through 2021.
Let's play armchair GM by discussing the most recent offseason rumors.
If Jake Arrieta were offered a four year, $110 million contract ($27.5 M AAV), the 2018 payroll would jump from ~$156M to ~$183M. That number seems like a lot, but the Cubs' luxury tax commitment would only jump from ~$157M to ~$184M, giving the team almost $13M in luxury tax wiggle room to make even more moves either through free agency or the trade market.
Going forward to 2019 and beyond to 2021, inking a $27.5M AAV deal like Arrieta's would push the Cubs right up to the escalating luxury tax limit. It pains me to even bring this up again because of my affection for middle infielders, but Evan Altman and others have suggested that trading Addison Russell or Javy Baez for Manny Machado would free up money later on. This is indeed true. If Russell were to make $12-$15M in arbitration for years three and four, trading him would mean the Cubs could be below the luxury tax threshold by ~$15-16M come 2020 and 2021.
And if Bryce Harper does indeed want to team up with Bryzzo, trading from the young core might be a necessity. Harper's presumed contract of $35M AAV would undoubtedly push the Cubs beyond the luxury tax brink every year through 2021 if no other current players are moved. As is plainly evident from the increasing arbitration-eligible figures above, trading at least one of the present young Cubs would provide a payroll haircut if Harper brings his glorious coiffure to Chicago.
To summarize, the Cubs can absolutely handle the luxury tax boogeyman through 2021 without having to make dramatic cuts. They can probably even add a couple more big names this winter if they want to. And with some maneuvering, they could add the biggest name on the market next offseason.