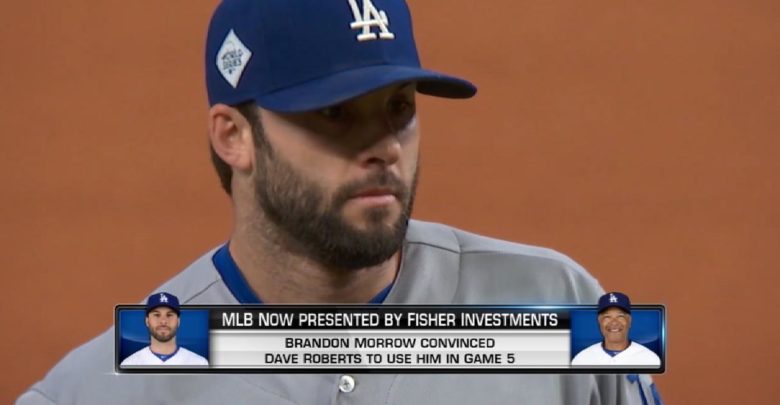 The Rundown: Cubs-Brewers Gap Closing, Comparing Brandon Morrow to Corey Knebel, Former Cubs OF Oscar Gamble Passes Away
It's February, baseball starts this month. If you are a free agent, you have to be getting concerned at this point. What's going on here?
Yes, this winter can and should be considered baseball's Dark Ages for free agents. It's a tiring but still fascinating subject. With few significant signings, most of us now know what it feels like to be a Cardinals fan.
Wouldn't it be great if baseball was just simple mathematics? It would be nice to say "we won 86 games last year and we have improved our team by 7 games this winter so naturally we are a 93-win team heading into the season." Yeah it doesn't work that way, and I know Brewers fans get agitated when they are reminded that they are still a 77-win team according to analytics, but be honest with yourselves.
Milwaukee's strengths lie in the outfield and at closer. Cory Knebel was in beast mode all season and has the chance to be one of baseball's best closers this season, too. But the starting rotation is average at best, the infield is similarly pedestrian, and frankly, the team was an overachieving surprise last season. It's also important to note that the Cubs underachieved most of last season as well. Look, anything can happen, but on paper, right now, the Cubs and Cardinals are still better teams. The gap is closing, though.
Knebel became a closer for the first time last season and carried an elite 14.92 K/9 rate in what was truly a breakout year. The Cubs find themselves in a similar situation with Brandon Morrow. How good can Morrow be? He's not going to be a strikeout machine but he's pitched successfully in high-leverage situations and was a beast in his own right all last season and throughout the 2017 playoffs.
When analysts knock Morrow for lacking closer experience, Knebel is a great comparison. The 2017 pitching line for the Cubs' new closer is substantially better than the line posted by Knebel in 2016. By velocity, Morrow's 97.7 mph four-seamer was 17th-fastest in the big leagues last year. And his slider is absolutely filthy.
The mentality to close is there, too.
"You can't come in and 'get outs' on a minor league deal," Morrow said after signing with the Cubs. "You have strike guys out. That's just the way it is, if you want to be in a major league bullpen."
Theo Epstein shares a similar confidence in Morrow and believes the closer will thrive thanks to the team's plan to deploy him in traditional closing situations this season, similar to the way they used Wade Davis last year.
"With Wade going exclusively in the ninth, that structure allowed him to stay healthy and thrive," Epstein said. "That should serve Morrow well also."
Cubs News & Notes
The possibility exists that SP Jake Arrieta may remain unsigned going into the regular season.
Brendon Little and Alex Lange are part of a group that has the Cubs front office believing homegrown pitching reinforcements are on the way. Seven of the Cubs' Top 10 prospects (MLB.com) are pitchers, with Lange coming at No. 4 and Little at No. 5.
On that note, Todd Johnson offered a look at the team's minor league relief corps yesterday.
Former Cubs and White Sox outfielder Oscar Gamble passed away yesterday at the age of 68 due to a rare jaw tumor. Gamble is remembered fondly for his enormous afro and his slugging abilities. The Cubs dealt Gamble to the Phillies after the 1969 season and he was traded by the Yankees to the White Sox in 1977. Along with Richie Zisk and Eric Soderholm, Gamble led a 90-win team known as the "South Side Hitmen" that season. For his career, Gamble hit 200 home runs with 666 RBI.
Wednesday Stove
Have you ever heard of Micker Adolfo? White Sox Director of Player Personnel Chris Getz calls the outfield prospect the most gifted player in the organization, if not all of baseball. Strong words from an organization that boasts the likes of Eloy Jimenez, Michael Kopech and Yoan Moncada.
The Twins have been linked to top starters such as Yu Darvish, Alex Cobb and Lance Lynn, although their interest in Cobb has been a bit overstated.
Long-time OF prospect Bubba Starling believes he can compete for a starting position with the Royals this season.
The Brewers do not have a single starting pitcher that will strike fear into the hearts of baseball's better teams.
With the addition of Giancarlo Stanton, could the Yankees break baseball's single-season home run record?
This article from Bleacher Report matches buyers and sellers in this season's potential trade market.
Goose Gossage has some strong words for those who cast Hall of Fame votes for known steroid users.
Thursday Walk Up Song
Check Yo Self by Ice Cube. Brewers fans, please.