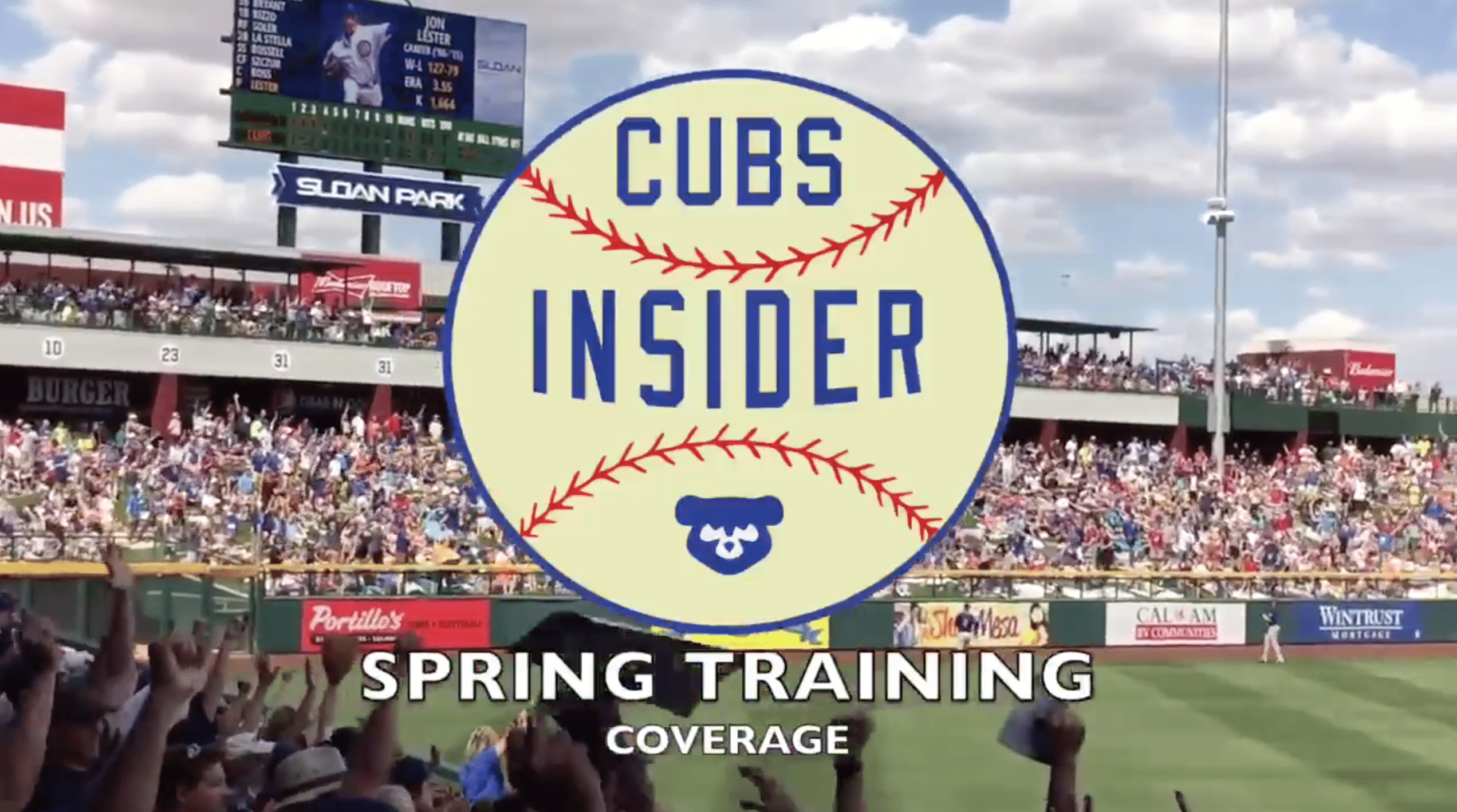 CI Recap (3/23/18) – Brewers 2, Cubs 1: This One Isn't for Keeps
Baseball is back! Sure, this was a meaningless spring training contest, but it was still good to see the Cubs play a game after four months without one. As for the actual game, it was a sloppy as you would expect from the first of the spring. (Box Score)
Why the Cubs Lost
The Brewers, being the home team, played more of their likely major league contributors. The Cubs countered with a lineup of mostly minor leaguers.
Key Moment
Given the relative unimportance of the game, the term "key moment" should be used loosely, but we're here so let's do it. In the bottom of the 4th, Eric Sogard lined a two-run triple into the right field corner off of lefty Dario Alvarez. Sogard's shot gave the Brewers a 2-1 lead.
Stats That (Don't) Matter
The trim Kyle Schwarber started in left; he walked and struck out in two plate appearances.
Ian Happ started in center, where he'll likely compete for playing time with Albert Almora Jr. Happ went 0-2 at the plate, but made a nice diving catch to end a bases-loaded jam in the 3rd.
Tommy La Stella had the Cubs' only run batted in with a single in the 3rd that scored Mike Freeman.
Bottom Line
Does this loss spell doom for the Cubs? Of course not! You read before when I said this was a meaningless spring training game, right? At least baseball is back, so I'm not complaining.
On Deck
The Cubs make their home debut at Sloan Park in Mesa on Saturday, when they face the Texas Rangers at 2:05 CT. The game can be heard on 670 the Score.