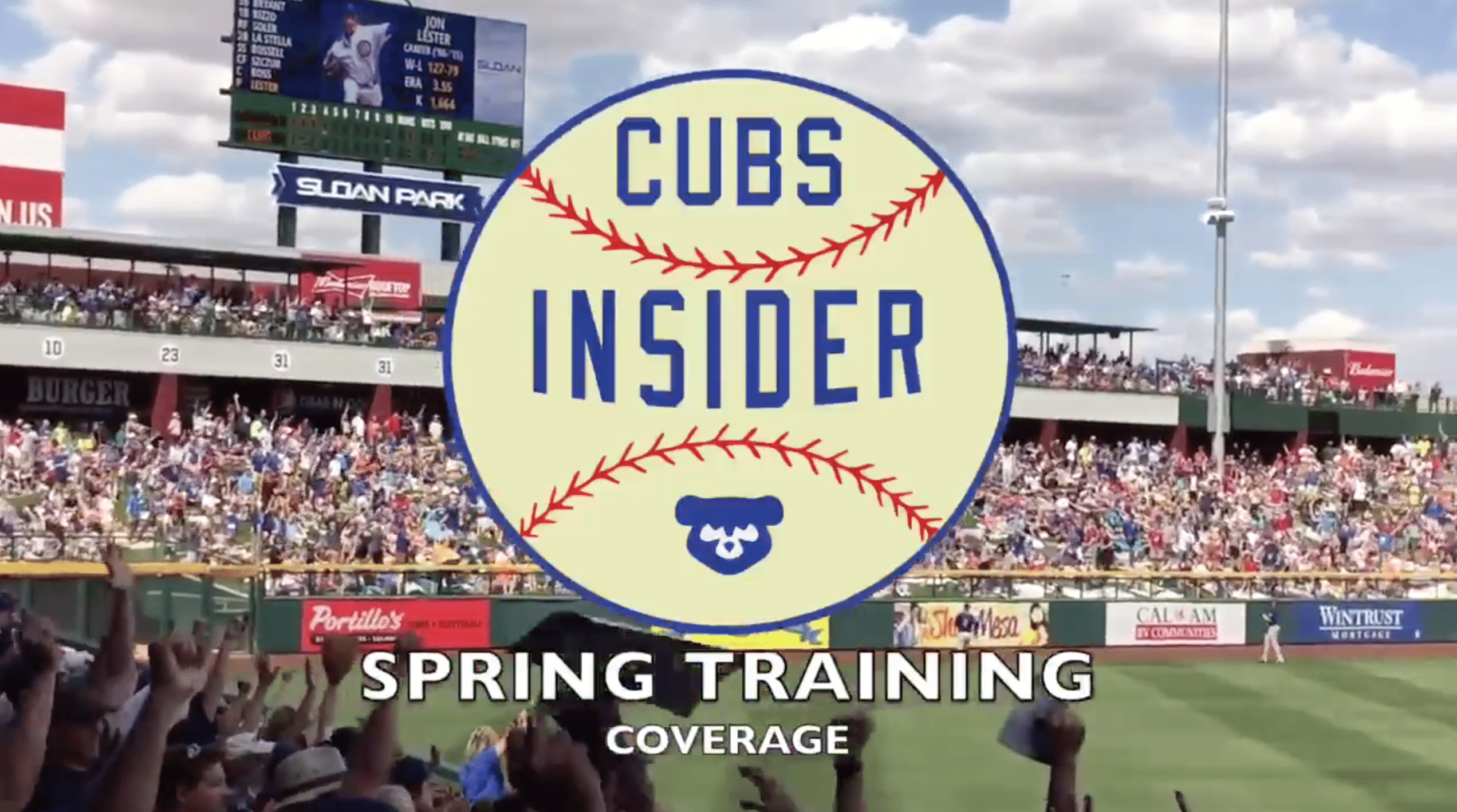 CI Recap (2/25/18) – Cubs 12, Giants 10: Kyle Schwarber, Speed Merchant
The Cubs took a trip to Scottsdale to battle the Giants on Sunday afternoon. Ian Happ started the game with a bang off of Madison Bumgarner, after which Kyle Schwarber demonstrated his baserunning prowess (no, really) in a Chicago win. (Box score)
Why The Cubs Won
Giants pitcher Dereck Rodriguez had one of those spring training meltdown innings (the 4th in this case) so many young pitchers have this time of year.
Key Moment
Mike Freeman, who cemented his status as Brendan Miller's favorite player, hit a two-run double iwhile potential backup catcher Chris Gimenez drove in three more with a double of his own. In all, the Cubs scored six runs in the 4th inning to take the lead for good.
Stats That (Don't) Matter
Ian Happ, making his second start in the leadoff spot, homered to open the game. He later used his speed to add a run-scoring infield single his next time up.
Speaking of speed, Kyle Schwarber stole second and third following the first of his two singles. What is this he World Series or something?
Bottom Line
Playing time in center is up for grabs between Ian Happ and Albert Almora Jr. Happ had an excellent rookie season it will be hard to keep him on the bench if he can show that he can make consistent contact.
On Deck
The Cubs head back to Mesa to take on Felix Hernandez and the Seattle Mariners Monday. A radio feed of the 2 pm CT game is available on cubs.com.