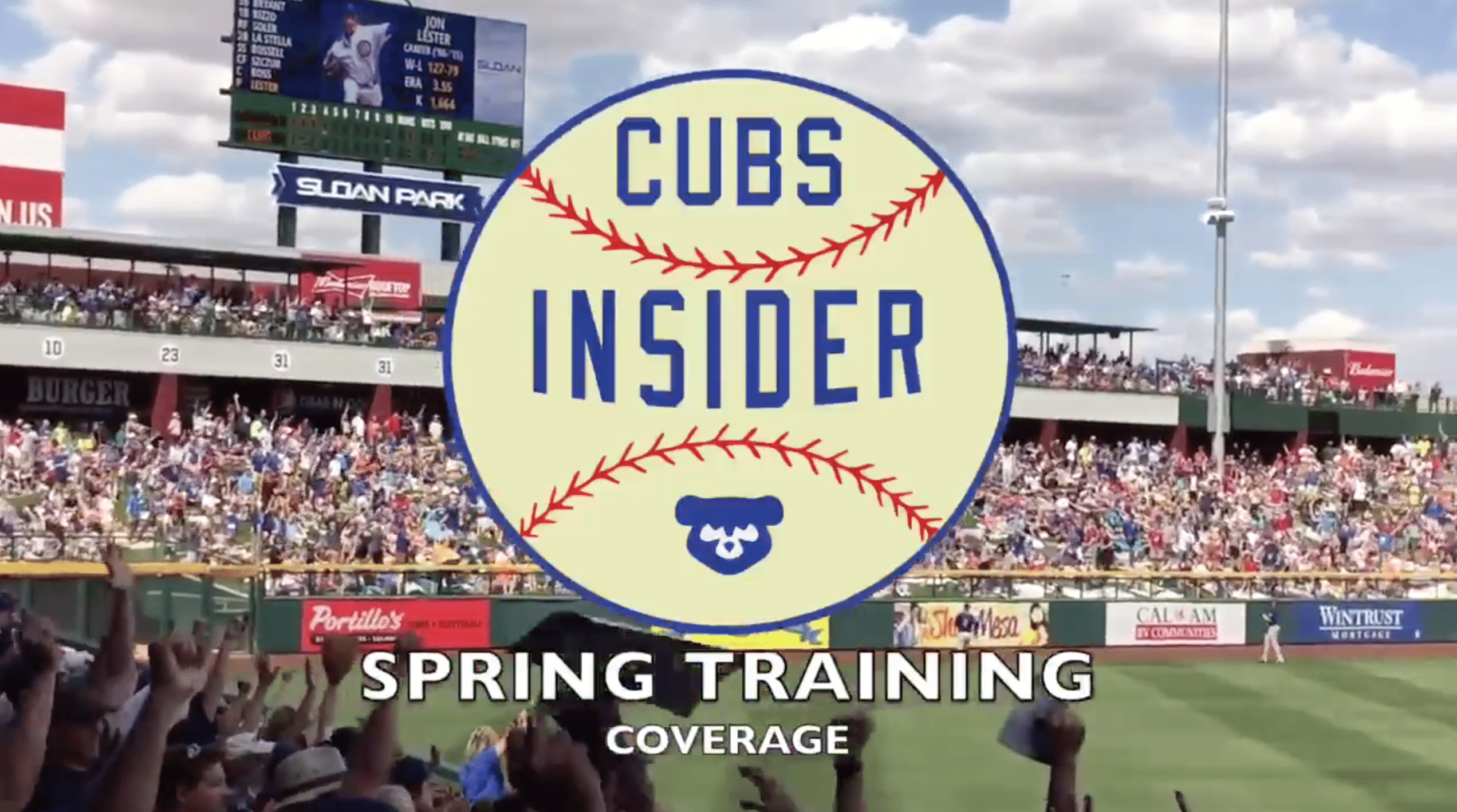 CI Recap (2/27/18) – Cubs 6, White Sox 5: Happ Homers Again, Freeman's Heroics Continue
Ian Happ continued to impress during his audition for the leadoff role, smashing another home run and following that with a double. Meanwhile, newly minted Opening Day starter Jon Lester got his first spring action against the White Sox at Sloan Park. (Box Score)
Why the Cubs Won
The Cubs jumped on Sox starter Carson Fulmer for four runs in the 1st inning. In addition to Happ's longball, an error, a triple, and a single did the damage to give the home team the lead for good.
Key Moment
In the 1st inning, David Bote smashed a liner into the left-center gap for a triple. Victor Caratini, who had reached on an error, scored to increase the Cubs lead to 3-0. Bote would then score on a single by Cubs Insider writer Brendan Miller's personal hero, Mike Freeman.
Stats That (Don't) Matter
Jon Lester made his first start on Tuesday, throwing 26 pitches. His line was decent despite a couple of walks: 1.2 IP, 1 R, 1 H, 3 K, and 2 BB.
Ian Happ went 2-for-3 with the homer and double and a swinging strikeout. Happ's ability to reduce his strikeouts will go a long way to earning him more playing time, perhaps at the top of the lineup.
I want to carve out a bit of space here for a player who won't make the Opening Day roster. David Bote had two hits and has batted .417 early in the spring. The versatile infielder had a solid year at AA Tennessee in 2017 and may be a valuable depth piece in the future.
Bottom Line
Jon Lester looked comfortable on the hill and Ian Happ keeps raking. Not much more to add.
On Deck
Kyle Hendricks is next to make his spring debut as the Cubs host the Oakland A's in Mesa. An audio feed of the 2:05pm CT start can be found on cubs.com.