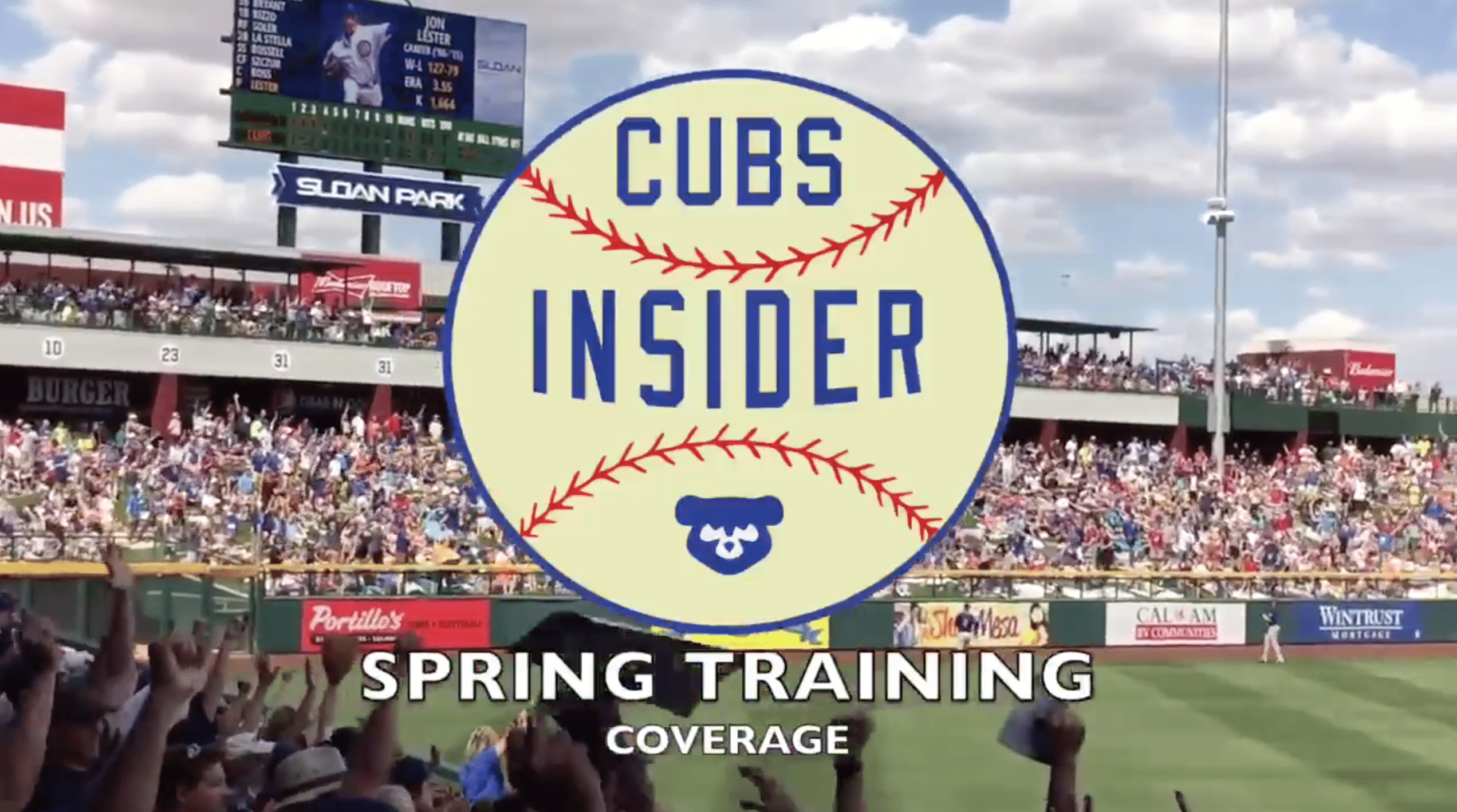 CI Recap (3/5/18) – Cubs 5, Rockies 4: Ian Happ Is Pure Fire
Ian Happ continued his scorching hot spring against the Rockies. Anthony Rizzo also got in on the party, while Kyle Hendricks got his second start. (Box Score)
Why The Cubs Won
Ryan Court, another minor league invite who has performed well this spring, homered to center in the 9th to put the Cubs up 5-4.
Key Moment
In the top of the 4th inning, Ian Happ cranked a solo home run deep to right center off of righty Brian Shaw. Happ's fourth spring bomb put the Cubs ahead 3-2.
Stats That (Don't) Matter
Happ also had a double, a single, a stolen baseand two runs batted in. It's just exhibition, but a .471 average and a 1.794 OPS is going to turn some heads. Happ is demanding Joe Maddon's attention right now.
Kyle Hendricks allowed a two-run homer to Charlie Blackmon in the 1st inning. After that he retired the last eight men he faced with four strike outs.
Anthony Rizzo walked and had a homer of his own on Monday. I think the bear is eager for the games to start counting, almost as eager as Happ.
Bottom Line
It's going to be fun to see this Cubs lineup for full nine inning games in a couple of weeks.
On Deck
It's finally (hopefully) Yu day Tuesday, Yu Darvish makes his Cubs debut against the Dodgers. We'll be there providing video highlights of the 2pm CT game, which is not televised, and there is audio on cubs.com.