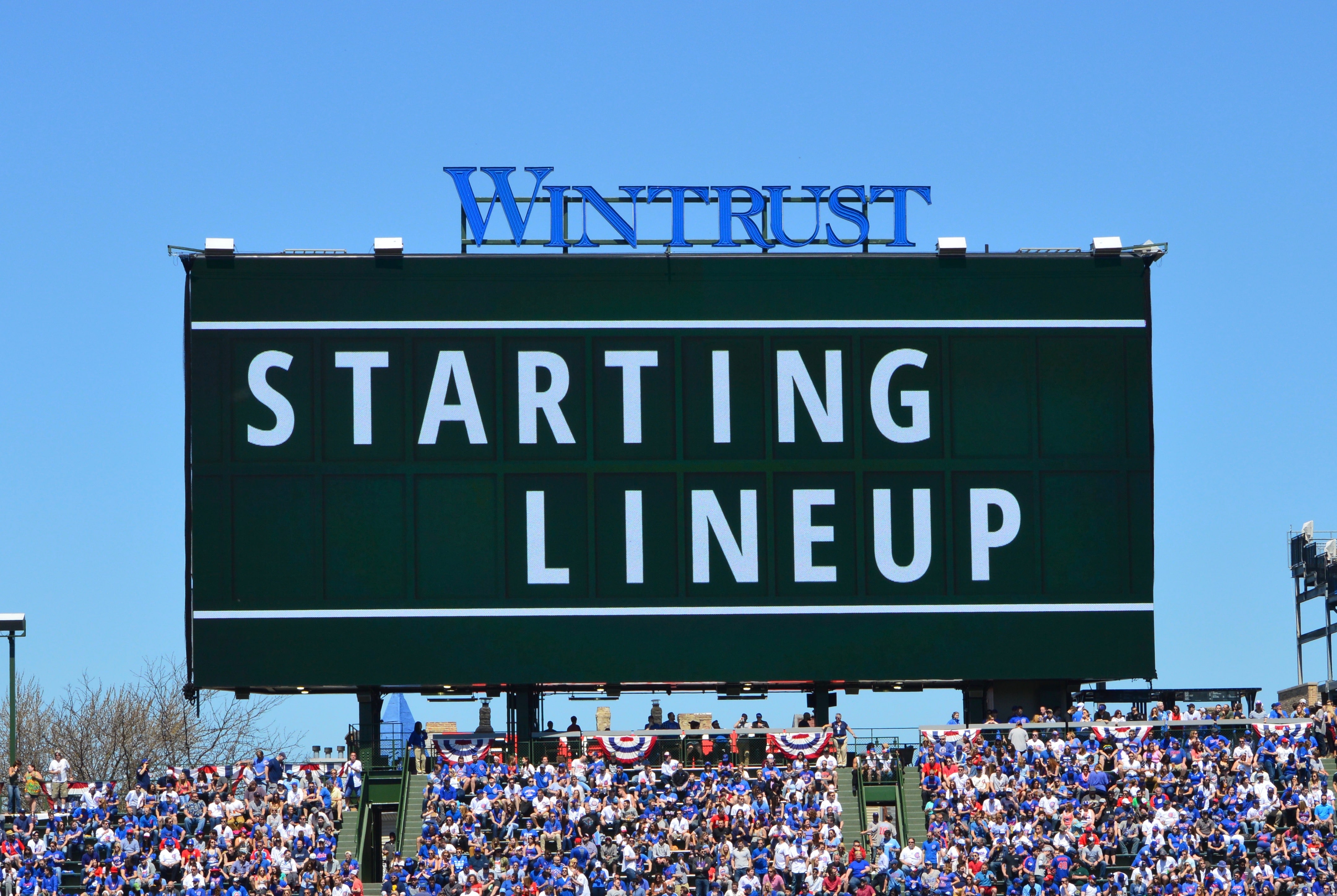 Chicago Cubs Lineup: Happ and Bryzzobrist Lead Big Names in Lineup, Chatwood on Hill
It's a load of regulars today for the Cubs' spring matchup against the Padres at Sloan Park. The inimitable leader of Cubs Insider, Evan Altman, is in town today to catch his first game of the fake season and, with this lineup, it kinda feels like the Cubs are acknowledging his presence. That or perhaps it's just that spring training is hitting the midway point and the starters are going to begin to see more playing time, particularly for a day game coming off a night game across town. Meh, believe what you will.
Tyler Chatwood will take the hill today in his third start of the spring. He'll likely stick around long enough to get through the Padres batting order, perhaps even a second time through the top half.
Chatwood is backed by Ian Happ batting leadoff and playing center once again. If you haven't been convinced yet that Happ will be a frequent bat in the Cubs leadoff position once the regular season arrives, I now invite you to prescribe to said notion. It's a thing and it's real.
Happ will be followed by Kris Bryant at third, Anthony Rizzo at first, and Ben Zobrist playing left and batting cleanup. That feels mighty familiar, doesn't it?
Jason Heyward is in right, batting fifth in the order, with Addison Russell, Javy Baez, Victor Caratini and David Bote finishing out the bottom half of the order.
Today's game is not televised, but we will be posting highlight clips on our YouTube channel, so be sure to check there (or here) throughout the game. We may even get frisky and do a Facebook Live broadcast from the game. Of course, that's somewhat dependent on the quality of the cell service, so at least know that we tried.
https://twitter.com/CarrieMuskat/status/971793130105184257