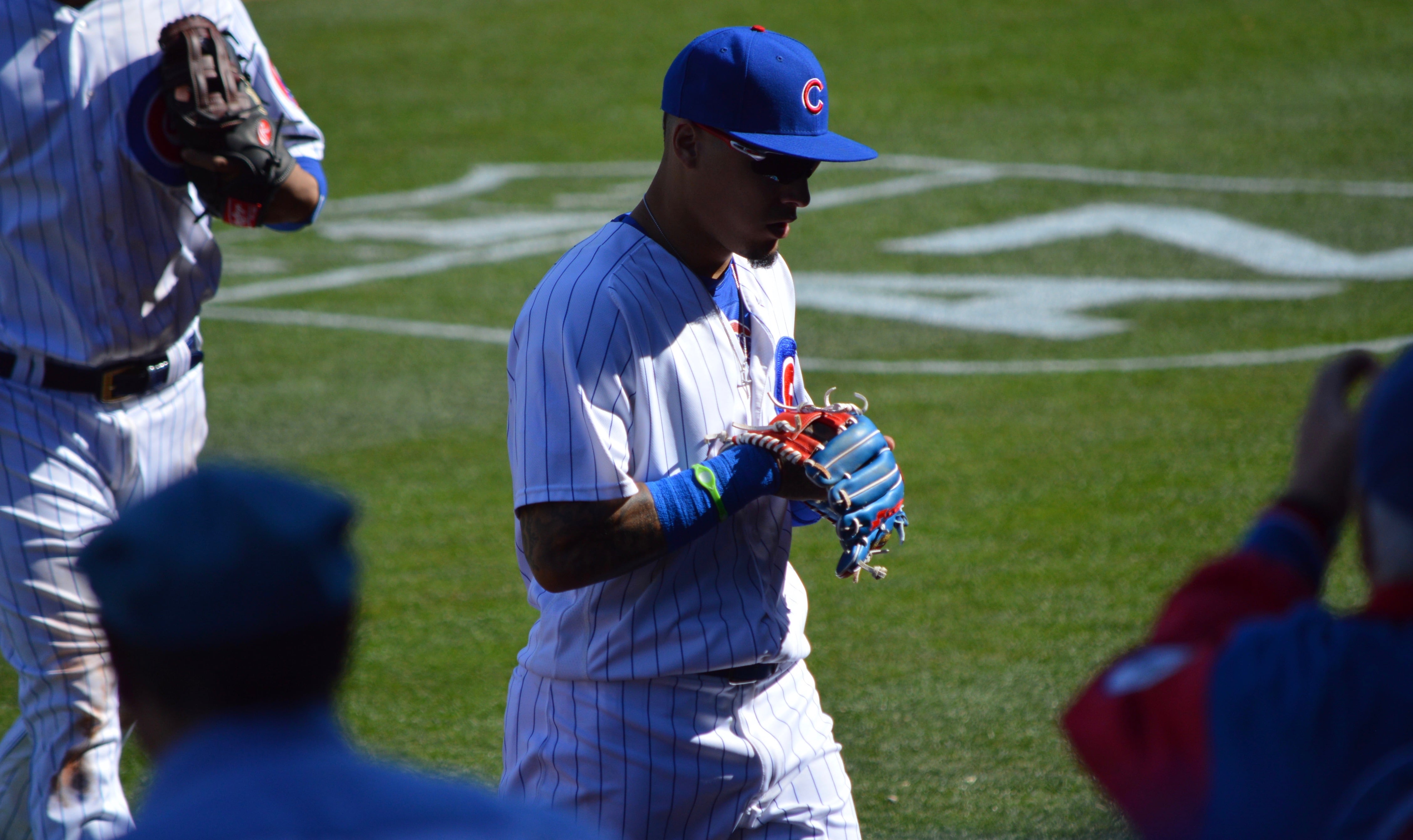 Javy Baez Leaves Game with Left Hamstring Tightness (Update: Javy Says He's Fine, Probably Just Dehydration)
Javy Baez was removed from the game after smacking a two-run double in the bottom of the second against the Padres today. The second baseman was noticeably limping around first base and eventually called for the trainer once he got to second
Reports from Cubs' camp now indicate that he is being evaluated for left hamstring tightness. We'll update you with more information as it becomes available. You can see the double below, but it's hard to make out exactly where the injury occurs, or it's severity.
#Cubs official says Javier Baez is being evaluated after leaving the game with left hamstring tightness.

— Patrick Mooney (@PJ_Mooney) March 8, 2018
Update: Reports coming from Cubs' beat writers now that this was nothing serious, and that Javy hopes to be back in the lineup this weekend.
#Cubs Baez says he's fine. Problem might have been dehydration. Scheduled off Fri, hopes to play Sat

— Carrie Muskat (@CarrieMuskat) March 8, 2018
Cubs fans, R-E-L-A-X: Javier Baez says he didn't drink enough water, felt dehydrated and left the game with a cramp.

— Patrick Mooney (@PJ_Mooney) March 8, 2018
Take a deep breath, #Cubs fans. Javy is OK. Baez: "I'm completely fine, 100 percent. I got some treatment. The trainers were all over it and everything is fine"

— Carrie Muskat (@CarrieMuskat) March 8, 2018