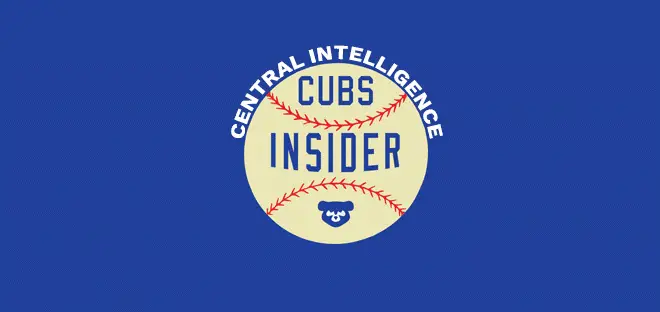 NL Central Intelligence: A Look Around the Division for the Week of March 4
Baseball is back and spring training is going in earnest. That means it's time for the return of everybody's favorite NL Central rundown…Central Intelligence.
Chicago Cubs
The Cubs have gotten off to a fantastic start this spring. They have gone 11-3 with three ties during the first couple weeks, and all the new acquisitions have looked the part. Tyler Chatwood has pitched to a 1.50 ERA in three innings and Steve Cishek has had two scoreless outings. Brandon Morrow is still getting into his groove, while Yu Darvish struck out four in his first spring start.
Ian Happ really wants that leadoff spot. So far this spring, Happ has launched four home runs and batted .391. He is primed for a big year.
Kyle Schwarber, who is noticeably thinner, wants to add speed to his game this year. He has swiped three bags this spring as compared to only stolen four bases in his entire major league career.
Jon Lester was named the Opening Day starter. This is the third time in four years that he has been in that role. Following him will be Kyle Hendricks, Yu Darvish, Jose Quintana, and Tyler Chatwood.
Milwaukee Brewers
The Brewers have gotten off to a nice start in spring training as well, jumping out to a 9-6 mark.
Christian Yelich has taken a bit to get going, but there is no cause for concern. He will be a nice addition to an already potent lineup.
The rotation really needs an upgrade if they have any chance of competing in the Central. They are still known to be talking to Jake Arrieta and Alex Cobb.
One name to watch for the Brewers is prospect Keston Hiura. As their first round pick (No. 9 overall) in the 2017 draft, he is the Brewers' top prospect and can move quickly through their system. He is raking so far, batting .350 this spring.
St. Louis Cardinals
The Cardinals have gotten off to an okay start this spring, going 6-8 so far.
New signee Miles Mikolas, who came back to MLB from Japan, has been less than stellar, posting an ERA over 10 in three spring starts. And that includes a four-inning scoreless outing last start. Hey, small sample sizes, right? Bud Norris hasn't exactly looked great either, with an ERA of 12.
The Cards bought back former World Series hero Jason Motte, who will compete for a bullpen spot.
Other new signee, projected closer Luke Gregerson, added more uncertainty to the Cardinals bullpen with an oblique strain. Those can linger, too, something too keep an eye on.
Pittsburgh Pirates
The Pirates are doing a little foreshadowing before the season, with a 5-8 spring record so far.
The Bucs added a bat recently, acquiring DFA'd outfielder Corey Dickerson from the Rays, giving them some much needed thump after trading Andrew McCutchen.
Colin Moran, who was acquired in the Gerrit Cole deal, has hit .360 so far in spring. He has a legit shot to crack the Opening Day roster.
Do not be surprised if Pittsburgh's top position player prospect, Austin Meadows, cracks the Opening Day lineup. Hitting .462 in spring training helps, but so does having an outfield spot open.
Cincinnati Reds
The Reds are 3-6 to start Spring Training.
One guy the Reds are hoping takes a step forward is Amir Garrett. So far in seven innings, he has 11 strikeouts with a 0.71 WHIP. A good sign moving forward, but, again, small sample sizes.
Cincy added some depth by signing Ben Revere. He has traveled around the big leagues and brings good defense with speed, but not much with the bat.
Top prospect Nick Senzel will be in the majors at some point, but at what position? Jose Peraza is playing shortstop and Eugenio Suarez is playing third, while Scooter Gennett is manning second. A trade coming later in the season, perhaps?