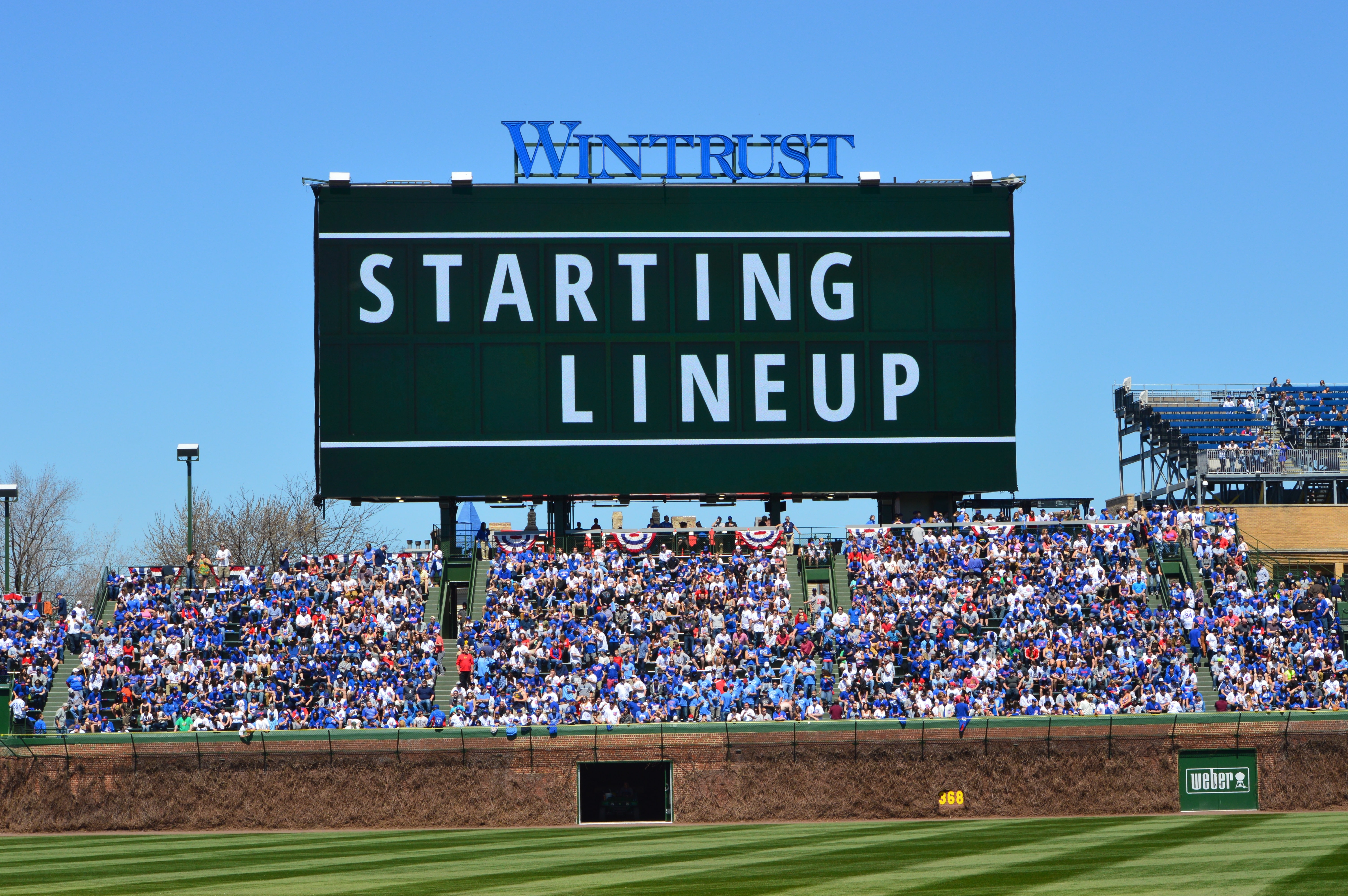 Chicago Cubs Lineup: All Pieces in Place for Energy & Enthusiasm Day
Yu Darvish will make his second start this Spring as a member of the Chicago Cubs. With Cactus League play hitting it's stride we'll begin to see the starters get more and more playing time, including the starting pitchers. So we should expect to see Darvish get in three or four innings today.
Joe Maddon is building on the "energy and enthusiasm" theme of this year's Spring training, making sure all of the "pieces" are in place. And so we have another unique and quirky lineup card.
You'll notice — after deciphering, of course — that Albert Almora is playing center field and batting leadoff today. He's followed by Kris Bryant at third base, Anthony Rizzo at first, Ben Zobrist at second and Jason Heyward in right.
Kyle Schwarber, who's batting sixth in today's order, is having himself a very nice Spring so far, slashing .333/.448/.667 with two home runs, including this bomb he hit on Friday. There's something about this Spring training that just feels different than last year. Well, obviously the Cubs aren't coming off a World Series win, so there's that. But it's something less tangible than that, a vibe, an energy, an enthusiasm. Clearly, I'm on board with the theme.
The heir apparent to the veteran backup catcher role, Chris Gimenez, is slotted seventh in the order, followed by DH Victor Caratini, and Ryan Court at shortstop.
It's a beautiful day for baseball in the Phoenix area and I'm hoping to get out to the game today, which is at the Cubs' former Spring Training home of Hohokam Stadium. Be sure to check back right here and on the Cubs Insider Twitter and YouTube accounts for all the coverage.
https://twitter.com/CarrieMuskat/status/972858143284772865
And in case you need help translating….
https://twitter.com/CarrieMuskat/status/972869543428149254