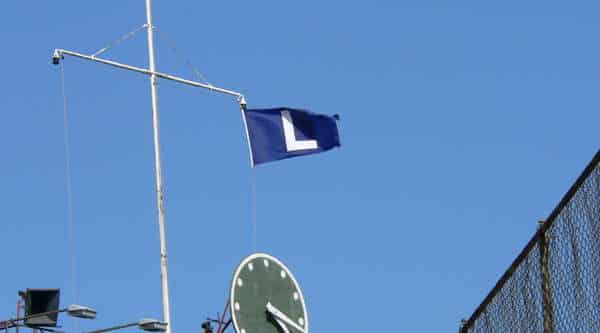 CI Recap (3/30/18) – Marlins 2, Cubs 1 (F/17): The Butler In The Bullpen Almost Did It
Unlike the opening game of the season, Friday's game in Miami was a pitching duel. The quality start from Kyle Hendricks was expected, but the effort from young Caleb Smith was surprising. Both teams stayed knotted at one for most of the evening. As it turned out, the real pitching stars for each team were the respective long men: Eddie Butler and Jarlin Garcia.
A Starlin Castro RBI single and Kris Bryant's first homer of 2018 provided the only runs as the game dragged into extra innings. Then it dragged some more, then some more, then just a touch more. In all, this one lasted 17 innings before it mercifully ended on a Marlins walk-off single. (Box score)
Why The Cubs Lost
Simply put, the Cubs couldn't hit to save their lives on Friday night. They went scoreless the final 14 innings of the game, wasting a great performance by Eddie Butler in relief. They also struck out 20 times.
Key Moment
Marlins shortstop Miguel Rojas lined a single up the middle off of Brandon Morrow in the bottom of the 17th. The hit scored Brian Anderson for the winning run.
Stats That Matter
Kris Bryant reached base five times including three hits, two of which were for extra bases.
Ben Zobrist hit rockets all over the field, some of which found gloves, but three fell for hits. Really good to see Ben striking the ball well after an injury-plagued 2017.
Kyle Hendricks was good, but a bit wild: 6 IP, 1 R, 4 H, 5 K, and 3 BB. This game went so long his outing was almost forgotten.
Eddie Butler had by far his best pitching performance as a Cub: 7 IP, 1 R, 4 H, 5 K, and 1 BB. He kept his team in the game deep into the Florida night, and with any kind of run support, he gets a much deserved win.
Bottom Line
Scoring a single run in 17 innings is not going to win you a lot of ball games. You have to expect an offense this talented to produce against the likes of Caleb Smith and Jarlin Garcia. Hopefully this is just one of those weird days and the offense returns Saturday.
On Deck
It's the first Yu day of the regular season as Yu Darvish makes his Cubs debut Saturday night in Miami. Odrisamer Despaigne was supposed to start for Miami, but he got the win in relief Friday. The 6:10pm CT start can be found on NBC Sports Chicago.