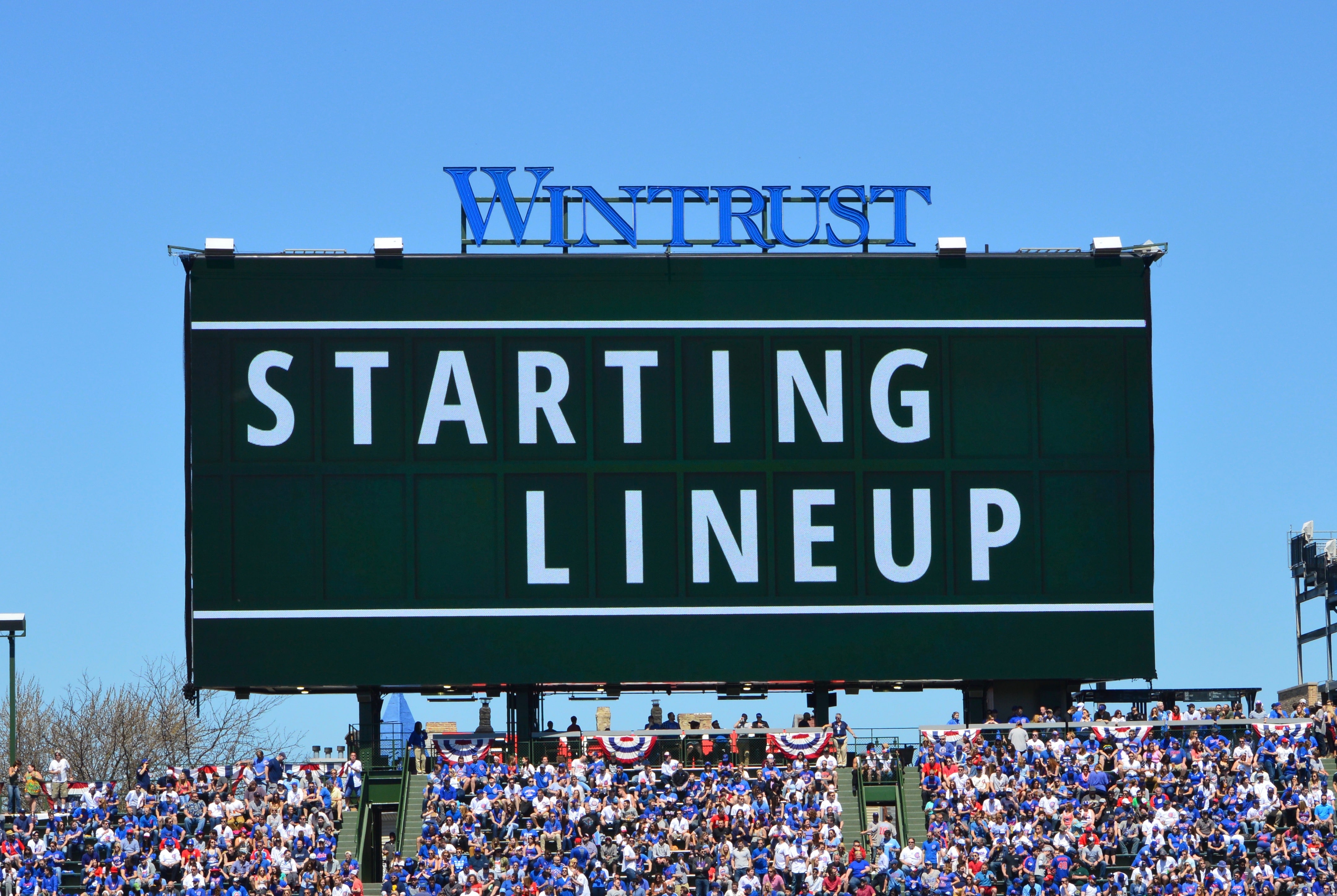 Chicago Cubs Lineup: Lester Seeks Redemption, Zobrist Leads Off
Jon Lester takes the mound for the second time with an eye on getting past the 4th inning. Neither his defense nor the shifting strike zone worked in his favor on Opening Day in Miami, but Lester was far from sharp and bore much of the responsibility for that poor showing. He's going to need to quit nibbling at the corners and guiding his pitches if he wants to get deeper into this game and avoid running up the pitch count early.
The Reds have some dangerous hitters and there'll be plenty of talk of Billy Hamilton's speed should the light-hitting center fielder reach base, so Lester just has to stay focused. That .467 BABIP from his initial start will come down to earth if he just executes his pitches.
Opposing the Cubs will be 24-year-old Cody Reed, a lefty who debuted with 10 starts for Cincy in 2016 and then made 12 appearances (one start) last year. His career 6.75 ERA is pretty awful, and it's not much worse than the 6.23 FIP that's been inflated by allowing 2.03 HR/9 over 65.1 innings. Reed has also posted 5.23 BB/9 over that time, which is less than great.
Fans with sharp memories may recall that that lone 2017 start came against the Cubs on April 22. Reed lasted only two innings, walking five and allowing four hits (two home runs) before exiting after seven runs had scored. That was cool, I think the Cubs should do it again.
The big southpaw has a big fastball that he can run up to the plate in the mid-90's, though he's had a lot of trouble locating it. That pitch was responsible for a 36.7 percent walk rate and a whopping 1.409 OPS with a .526 ISO last season. If there's one purpose the fastball serves, though, it's setting up Reed's slider.
He'll bust out that breaking ball for over one-third of his offerings and he's equally comfortable throwing it to both lefties and righties. His location is pretty much identical to all hitters, pounding righties' back feet and going down and away to lefties.
This will be Reed's first start of the season coming off of a pretty rough spring in which he allowed 20 hits (three home runs) over 12.1 innings. Reed allows a .951 OPS and has walked 21 against 24 strikeouts when pitching at home, and he'll probably have a few jitters his first time out this evening. While righties have done most of the damage, lefties have him him hard as well.
Reed will be opposed by a Cubs offense with a slightly altered, but familiar look. Ben Zobrist will leadoff rather than Albert Almora Jr (who will hit sixth), who had previously started there against lefties. It's no surprise to see the high-contact lefty, who has started the year 4-11 at the plate, placed atop the lineup as Joe Maddon is looking to buck the current trend of high strikeout totals throughout the lineup. Zobrist is followed by the usual suspects, Bryzzo and Willson Contreras. Addison Russell and Javy Baez will patrol the middle infield, hitting fifth and seventh respectively, and Jason Heyward hits eighth in front or Jon Lester.
After being shut out in two straight and putting up only one run in that 17-inning marathon Friday night, it's imperative that the Cubs jump all over this guy. There's no excuse for another lame effort, and I think we'll see a few homers. The Bryzzo boys both go hard in this one and the Cubs cruise.
First pitch is at 5:40pm CT from Great American Ball Park and can be viewed on WGN or any number of affiliate stations throughout the Midwest. You can also listen to the game on 670 The Score or via the MLB At-Bat app.