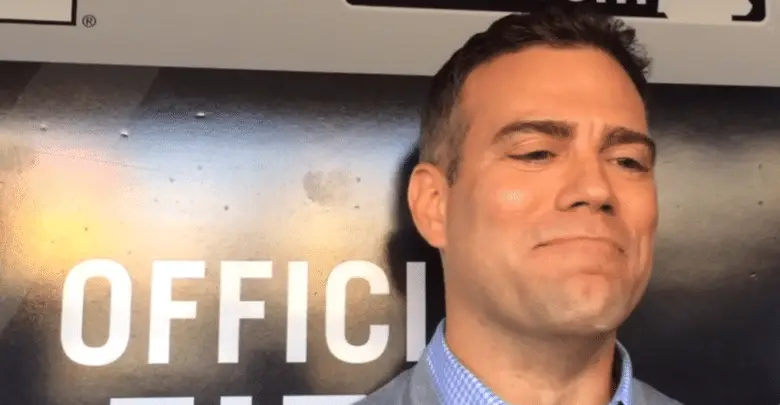 Cubs Pitching-Heavy Payroll Structure Will Need to Shift in Coming Years
When Theo Epstein took the reins of the Chicago Cubs in 2011, a plan was implemented immediately to build a franchise that would contend for World Series championships on an annual basis. This came to fruition through trades (Anthony Rizzo, Jake Arrieta, Kyle Hendricks), high-end draft picks (Kris Bryant, Kyle Schwarber, Albert Almora Jr.), and free agency (Jon Lester, Ben Zobrist, Yu Darvish).
While it's still very much ongoing, we are all well aware of how this plan has worked out thus far (obligatory mention that the Cubs won the 2016 World Series, which people tend to forget). In fact, the team's window to compete opened up a year earlier than most expected when they reached the NLCS in 2015. Over the two subsequent seasons, the front office was able to reshape the roster to their needs to win a World Series Championship and make three straight NLCS runs.
Just how were Theo Epstein & Co. able to construct a powerhouse of a ballclub while — for the most part — remaining below the luxury tax threshold?
A huge aspect of building a formidable franchise is the ability to strategically manage payroll and other expenditures across several levels of the organization. Free agency, international free agency, arbitration raises, and the draft are just a few areas that major league teams must remain mindful of when constructing an organization from the top down.
From 2015-18, the core of the Cubs' roster has been comprised of several young position players that were acquired mainly through the draft or via trade. To supplement the focus on positional player development, the team has remained aggressive in acquiring pitching by spending on the free agent market.
You can see below how the Cubs have allocated their funds over this time period in question between bats and arms.
In alignment with how the front office has gone about acquiring pitching, both before and during the rebuild, the Cubs have spent appreciably more payroll on pitchers (starters and relievers) than they have on position players. Almost all of this is a function of having so many young hitters making league-minimum salaries or being very early in their arbitration years.
As the chart above illustrates, the payroll has been constructed such that roughly 60 percent is allocated to pitching and 40 percent to position players. This breakdown has remarkably remained consistent throughout this four-year span despite major free-agent signings such as Jon Lester, Jason Heyward, and Yu Darvish.
Going forward, however, the Cubs will have to account for significant arbitration raises and/or extension for Kris Bryant, Kyle Hendricks, and Willson Contreras, just to name a few. When you add in Bryce Harper next offseason (wink, wink), it seems evident that the front office will need to reevaluate payroll allocation between pitchers and position players.
The Cubs were able to avoid paying the luxury tax last season and will look to do the same this year. Barring a major midseason move to push them past the $197 million limit, they currently have roughly $14 million of leeway for the remainder of 2018 (remember that the competitive balance tax calculations are on AAV, not raw value).
Looking into the future, the tax thresholds for 2019-21 escalate to $206 million, $208 million, and $210 million, respectively. I foresee the Cubs going past the luxury tax threshold heading into the 2019 season, especially if they are able to stay under it this year. That would allow them to incur the minimum penalty for it being only their first year past the threshold under the latest CBA that went into effect in 2017.
The front office has been able to strategically structure the payroll at the big league level in a way that favors spending on pitchers while taking advantage of bargain rookie contracts for several young position players. Heading into the coming years, though, look for the Cubs' payroll structure to undergo a shift as those young players come due for some big paydays.
That's why it was imperative for the Cubs to secure the members of the starting rotation and several main bullpen pieces for multiple seasons. Having that predictable expense is key when it comes to planning for the future. But what's really imperative is that the team makes good on the promise to develop homegrown pitching talent.
Just as their development of young hitters has made it possible to spend big on arms, the opposite will have to be true if the Cubs are going to pay big for bats in the coming seasons. No pressure, Jason McLeod.