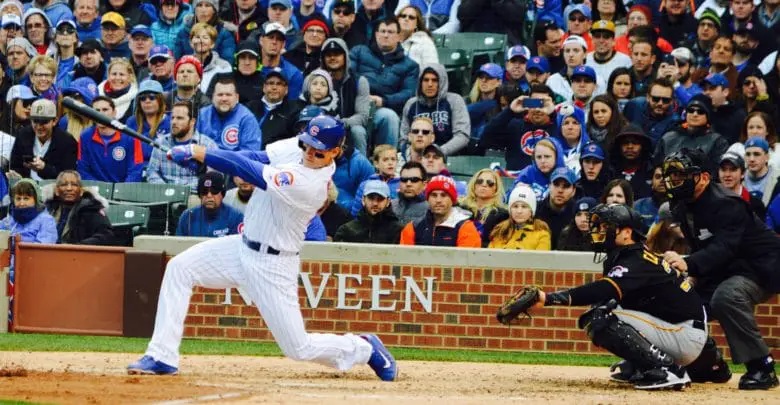 Cubs Quick Hits: Rizzo's Peripherals Suggest Rapid Improvement
Anthony Rizzo enters the Cleveland series batting .146 with a .243 wOBA in 57 plate appearances. Even though these are pretty putrid numbers, the underlying metrics suggest he hasn't been that bad.
Rizzo's expected weighted on base average (xwOBA by xStats) is .313 and expected wRC+ is 101, or slightly above league average.
Digging more, Rizzo's average exit velocity of 91.1 mph is actually better than the 88.3 mph average he recorded last season. Plus, Rizzo's contact rate is up 1.8 percent and he's swinging at 20 percent fewer pitches outside the strike zone.
Once Big Tony starts elevating the ball slightly more by trading grounders for line drives (xStats classification of batted balls), his skill set should bring his overall numbers back within career norms. Rizzo is still doing all the things he always does well: See pitches, hit balls hard, and make contact. Just got to have the big man stay healthy and rest that back.