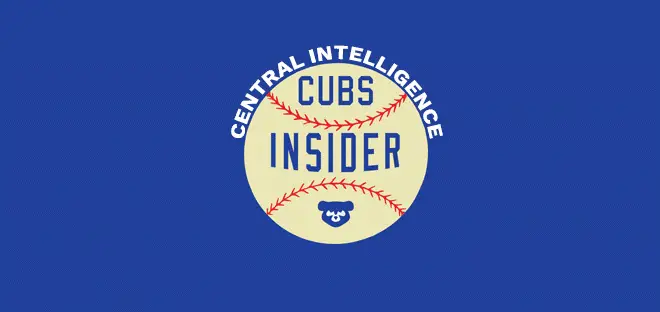 NL Central Intelligence: A Look Around the Division for the Week of April 29
With one month of the MLB season down, the surprises are starting to fade a little bit while the big dogs are making their way to the front of the standings. Here's a look at the Central over the last week.
St. Louis Cardinals
The Cards went 4-1 this week and vaulted themselves into first place, sitting at 19-12 heading into Sunday's action. The Birds picked up a huge series win on Saturday, beating the Cubs in extra innings after coming back from a four-run deficit.
Tommy Pham continues to prove that last season was no fluke. His slash line currently reads .327/.445/.541, which adds up to a .986 OPS.
Reliever Jordan Hicks threw the hardest pitch of the season on Saturday, registering 102.4 mph on the radar gun.
Miles Mikolas has been a bargain at this point. He has pitched to a 2.70 ERA and a 0.98 WHIP with just two walks in 40 innings.
Milwaukee Brewers
The Crew posted a 4-2 mark this week and are in second place at 20-14. Despite having fewer wins, the Cardinals lead in percentage points.
Josh Hader recorded a save against the Reds in 2.2 innings. All eight outs were strikeouts. He should keep closing when Corey Knebel comes back.
Wade Miley made his Brewers debut on Wednesday and looked really good. He pitched six innings, giving up three hits with just one run and four strikeouts.
Domingo Santana could be on the verge of a hot streak as he cranked his first home run on Friday against the Pirates.
Chicago Cubs
The Cubs posted a 2-4 mark this week, dropping them to third place. After winning five in a row and looking like they were putting it all together, they have now dropped four straight. This is eerily similar to what happened most of the first half last season.
Kyle Schwarber's first half of 2017 looks to be an aberration. After two more hits Saturday, his slash line now reads .270/.369/.562, that's a .931 OPS. This is the guy the Cubs drafted.
Yu Darvish's struggles continue, as he has a 6.00 ERA through. Don't fret yet, Cub fans, Jon Lester's first month as a Cub wasn't so hot either.
The Cubs broke a unique streak on Friday when they played their ninth game in a row scoring three runs or fewer. It was their first such streak since 2006.
Pittsburgh Pirates
After a 2-5 week, including getting swept in Washington D.C., the Pirates are 18-16, just percentage points behind the Cubs in fourth place.
Pitching prospect Nick Kingham made his major league debut last Sunday against the Cardinals, and talk about making an impact. Kingham had a perfect game for 6.2 innings before Paul DeJong broke it up with a double. His second start on Friday was still alright, four earned in 5.1 innings. Have the Pirates found yet another reliable young arm?
Jameson Taillon, who struggled in April, has had a really good last two starts and seems to be finding his footing. His last two starts have seen him pitch 11 innings with four runs given up. Doesn't seem too flashy, but it is a far cry from where he was three weeks ago.
Chad Kuhl, on the other hand, is still struggling. The baseball season is a marathon, not a sprint, but the Pirates would be okay if 5.01 drops about 90 points soon.
Cincinnati Reds
The Reds went 2-4 this week and have taken over the worst record in baseball at 8-25.
If there's a silver lining, Sal Romano has become a mainstay in the Reds' rotation. The ERA is a tad high at 4.21, but the .246 opponent batting average makes up for it.
Eugenio Suarez looks to be worth every bit of that contract extension. His .300/.411/.600 slash line is the best on the team and that's from the cleanup spot. The Reds seem to have won that gamble.
Luis Castillo looked much better against the Brewers in his last start. Six innings, two runs, seven strikeouts, but nine hits. The Redlegs will deal with the hits as long as Castillo gets outs since they are so high on him.