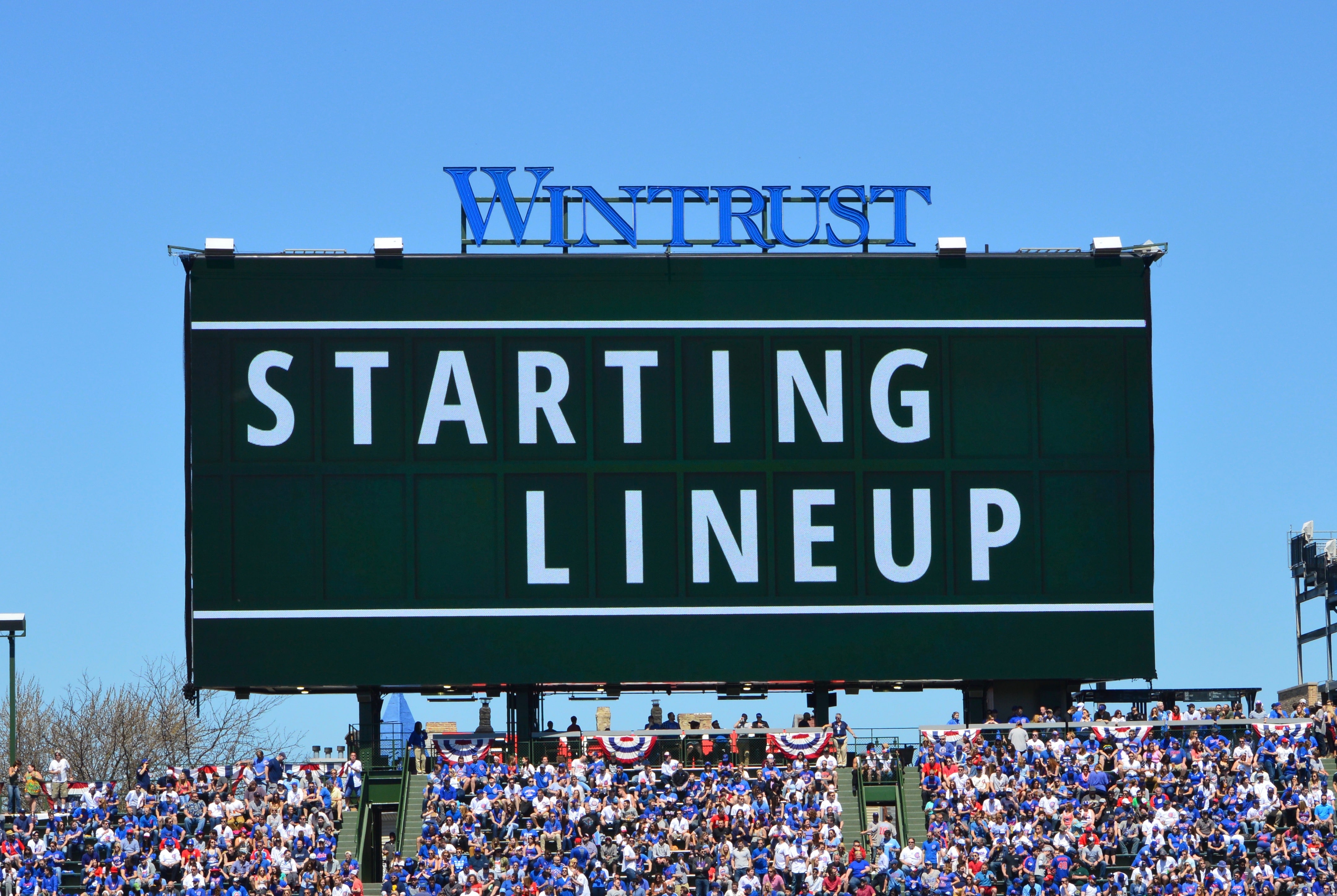 Chicago Cubs Lineup: Zobrist Leads Off, Almora Second, Happ in Left, Hendricks Going Dutch
Ben Zobrist is leading off in left with Albert Almora Jr. in center and batting second. I have to say, I love this setup against a lefty starter. Kris Bryant bats and plays third, Anthony Rizzo cleans up, and Willson Contreras hits fifth.
From there, it's Javy Baez at second, Ian Happ in left, and Addison Russell playing short. This is a very righty-heavy lineup, for reasons we'll discuss in just a bit.
Kyle Hendricks hasn't been very dynamic this season, nor has he gone off the rails like some of his colleagues in the rotation. Prior to his subpar outing in Cincy, he'd tallied 28.2 innings over four starts to keep the bullpen rested. That's really good for a guy not really known for going deep into games, but Hendricks enters this contest 13 runs (11 earned) over his last four games.
We could be in for another deep start, as Hendricks is 11th in MLB with a mere 1.78 BB/9 and the Giants walk less (7.6%) than any team in the NL. They also have the league's third-highest strikeout rate (25.0%), which could help ol' Hendo in this one.
On the other side of the coin is a league high hard-contact rate (37.9%) and a .726 team OPS than ranks fourth in the NL. However, their .150 ISO is 11th of 15 teams and their HR/FB rate (12.0%) is middle of the pack. The longball has really stung Hendricks thus far, but this matchup sets up well for him.
The Giants will send lefty Derek Holland to the mound in this one in what will be his 10th start of the season. Holland hasn't had an ERA under 4.91 since his abbreviated 2014 campaign with the Rangers and he hasn't pitched more than 135 innings since 2013 (213 IP). There is no reason the Cubs shouldn't jump all over him in this one, but that hasn't stopped them in the past.
Holland has a broad repertoire that includes a four-seam, curve, sinker, slider, and change, all of which carry at least 10 percent of the workload. Only the curve and change have been any good this season, though, so the righties in the lineup can expect a steady diet of both. Wait, Rizzo's the only lefty.
That's probably because Holland has traditionally fared much better against like-handed hitters and is absolutely stifling them this season. If, that is, you consider a .103/.194/.179 slash to be stifling.
Holland's curve moves sort of like a slider, coming down and in to right-handed hitters at around 78-79 mph. It'll generate some swings and misses, but generates most of its value from inducing weak contact. The change tends to hang up in the zone to Holland's arm-side rather than tumbling away, but it's very effective nonetheless.
Hitters make a ton of contact with it (over 90%) but it's usually really weak and results in harmless grounders and pop-ups. The Cubs are going to need to wait back on it rather than getting out in front helplessly. Righties have slugged like a mug against Holland when he's on the road, though, so we could well see more of the same from the Cubs.
How about Kris Bryant doing a little damage and raising Holland's road slugging allowed beyond that .568 mark? And you know what, I'm even calling for some oppo damage from KB as he does a little something with a hanging change up and away.
First pitch from Wrigley is at 1:20pm CT and can be seen on ABC-7 or MLB Network (out of market only).
Here is today's #Cubs lineup for the series opener against the #SFGiants.

Game preview: https://t.co/W3Q3SoH7Y4 #EverybodyIn pic.twitter.com/frOp0vFSSB

— Chicago Cubs (@Cubs) May 25, 2018