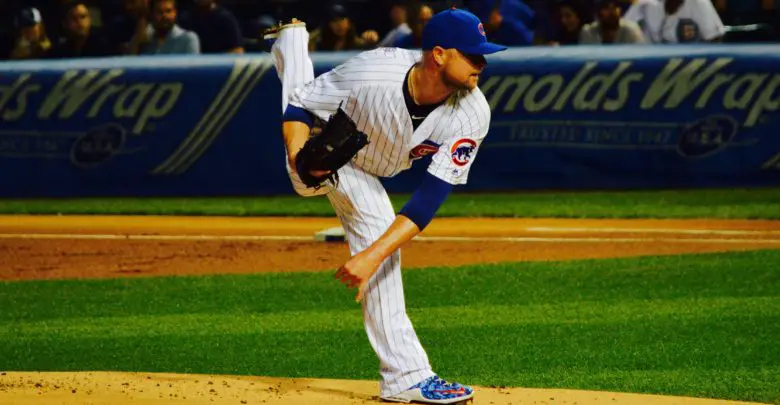 Cubs Quick Hits: Lester's Velocity Trending Up
I've been told that there are two certainties in life: Death and taxes. I disagree. There are actually three ironclad certainties, with Jon Lester pitching well rounding out the trifecta.
I've come to have a greater sense of Lester's consistency since many other Cubs starters have scuffled to open the season. Not only has Lester been sharp for the majority of this season, but it looks like he's really starting to settle in with the warm weather. Case in point, his velocity has heated up over the last few weeks as well.
He's throwing about half a tick faster in May as compared to April, and is averaging 1.5 mph faster than that debut start in Miami. Good signs.