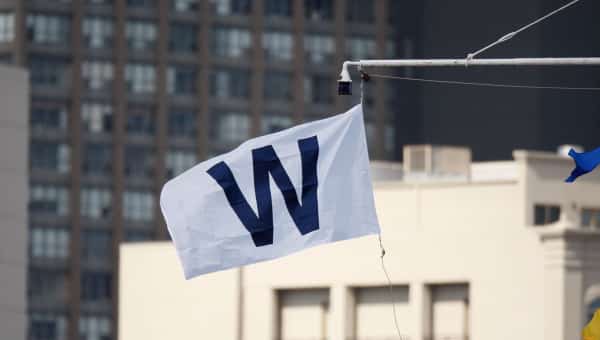 CI Recap (5/28/18) – Cubs 7, Pirates 0: Montgomery Shines in Start, Rizzo and Russell Homer
After taking two of three in the weekend set with the Giants, the Cubs looked to bring some consistency into the tough week ahead as they will be facing the Pirates and Mets.
Following the placement of Yu Darvish on the 10-day disabled list for the second time this season, Mike Montgomery got the nod in the opener against the Pirates. He and the bullpen were able to put together a lights-out performance, leading to a shutout of the Pirates (Box Score).
Why the Cubs Won
Montgomery was able to put together a lengthy spot start and the bullpen shut down the rest of the game. Anthony Rizzo's 2nd-inning home run was the only tally for a lot time, but the Cubs later added enough runs to win this one handily, combining for 12 hits and seven runs.
Key Moment
Addison Russell hit his second home run of the season in the top of the 7th inning to give the Cubs some insurance and extend the lead to 3-0. The Cubs bullpen would have secured the victory at that point, but they were granted four more supporting runs in the late innings.
Stats That Matter
Rizzo hit his seventh home run of the season to give the Cubs a 1-0 lead. He has been heating up throughout the month of May, sporting a .333/.524/.400 line and a 171 wRC+ heading into today.
Aside from the home run, Rizzo was scorching at the plate today. He finished the day going 3-for-4 with a walk, driving in three runs.
Montgomery turned heads in his first start of the season, carrying a perfect game into the 5th inning until surrendering a single to Corey Dickerson. Overall, he posted an eye-opening line which may lead to discussions of incorporating him into the rotation on a more regular basis (5.2 IP, 2 H, 0 ER, 0 BB, 5 K).
The bullpen continued to dominate, as Steve Cishek, Justin Wilson, Pedro Strop, and Luke Farrell combined for 3.1 IP and didn't allow a hit or earned run.
Bottom Line
The Cubs RISP woes continued as they went 0-for 6 in those situations. However, the team was still able to put up seven runs, three coming via the longball. Coming into today, the Cubs' bullpen was ranked third best in the MLB in ERA and displayed that excellence today. They followed up Montgomery's excellent start with yet another great performance, shutting out the Pirates.
On Deck
The Cubs take on the Pirates in game two of this three game set Tuesday evening. Jon Lester will be on the mound to face Nick Kingham with the first pitch set for 6:05pm CT. The game can be viewed on WGN.