MLB Draft Mailbag: Seth Beer, Strategies, Who the Cubs Should Pick
Wow, the draft is just around the corner. Finally! It will be exciting to see what the Cubs do with their 42 selections over the course of the three-day affair.
With everything coming up so quickly, I took to Twitter to solicit questions about various aspects of the draft.
Seth Beer?
If you're an American League team, I don't know why you would not take Seth Beer in the first round. Even if you're a NL team, like the Cubs, you could take him in the compensation round or early in the second and gamble on the bat. To be quite frank, Beer's own success damaged his future.
After his freshman season at Clemson, I don't think he saw a good pitch to hit for two years. I would have pitched around him as quietly as I could. From a hitting standpoint, there is no better manager of the strike zone. He's an OBP machine and it would be hard to pass that up.
As for his defensive shortcomings, I think you can coach him up to be a decent player. He might not be a Gold Glover, but he could catch a fly ball. More than likely, he's a guy you would replace late in games. If he's a success at the plate, he is going to be a big star and the 29 GMs who pass on him are going to be stuck with egg on their face.
He should be available when the Cubs pick, but that doesn't mean they will take him. He should definitely be in the conversation when it is their turn and if he is still available in round two, they should absolutely snag him then where there is less financial risk.
Do you think Greyson Jenista's drop in rankings is a red flag or a steal for the team that gets him?
Usually at this time of year, there's just a lot of natural fluctuation throughout the draft. Some high school players in the north tend to get a lot of traction in May. And probably the biggest reason for Jenista's drop is his own teammate's success. When you play every day next to a top-five draft pick, he can make you look not as good by comparison.
I'm not saying Jenista is bad, but he does not stand up in comparison to 3B Alec Bohm. Still, Jenista is a very good player in his own right who plays four positions passably and has good size and power. He's a good Plan B.
Will the Cubs try to stock up on pitchers again, or go back to the well of polished college bats?
Being that the Cubs draft at number 24, there are going to be a few players who fall that the Cubs may not have foreseen. I'm sure they've done their due diligence on all the top prospects, not just the ones who they think will be available. I think they intend to take a lot of hitters, if possible. But if there is a stud arm that drops unexpectedly to them in that spot, I think Jason McLeod pulls the trigger.
A good scouting director is always going to say they want to go best player available. In this instance, the Cubs have to see which prospect is available before they make their selection. It is a deep draft and value can change based on who is available.
Do you think Nick Madrigal could play shortstop in the majors?
Yes, but he is likely better at second in the long run. Based on the way he hits, his bat is more important than where he plays.
Name a pitcher and a position player you're fond of who realistically won't but could slide down to #24.
This is another great question. Earlier in the year, high school prep pitcher Ethan Hankins had a shoulder issue. Everything checked out fine and he returned a month later, but just the fact that it was a shoulder could scare some teams off.
If the Cubs take a look at him, you can bet their doctors are going to do their best to make sure that that shoulder is completely healthy. Even a sniff of an issue could have him easily sliding down to 24 after being a top five pick less than six months ago.
As for hitters, high school OF Connor Scott could fall down just because of the penchant of many GMs and Scouting Directors to go with the more established college bat.
Where should the Cubs' top pick fit on their prospect list?
Any hitting prospect would tend to have more value at this point. When it comes to hitting prospects, there are not that many of them performing at an elite level in the Cubs' system. As a result, any hitter the Cubs take, especially if he's a college one, would easily be somewhere around the top 6-8 prospect range, maybe as high as number five.
Considering that the system has a plethora of pitching prospects, where to slot a top draft pick would depend on who it is and what experience they have. Still, I would still say you could slot that arm in the top 8-10 prospect range.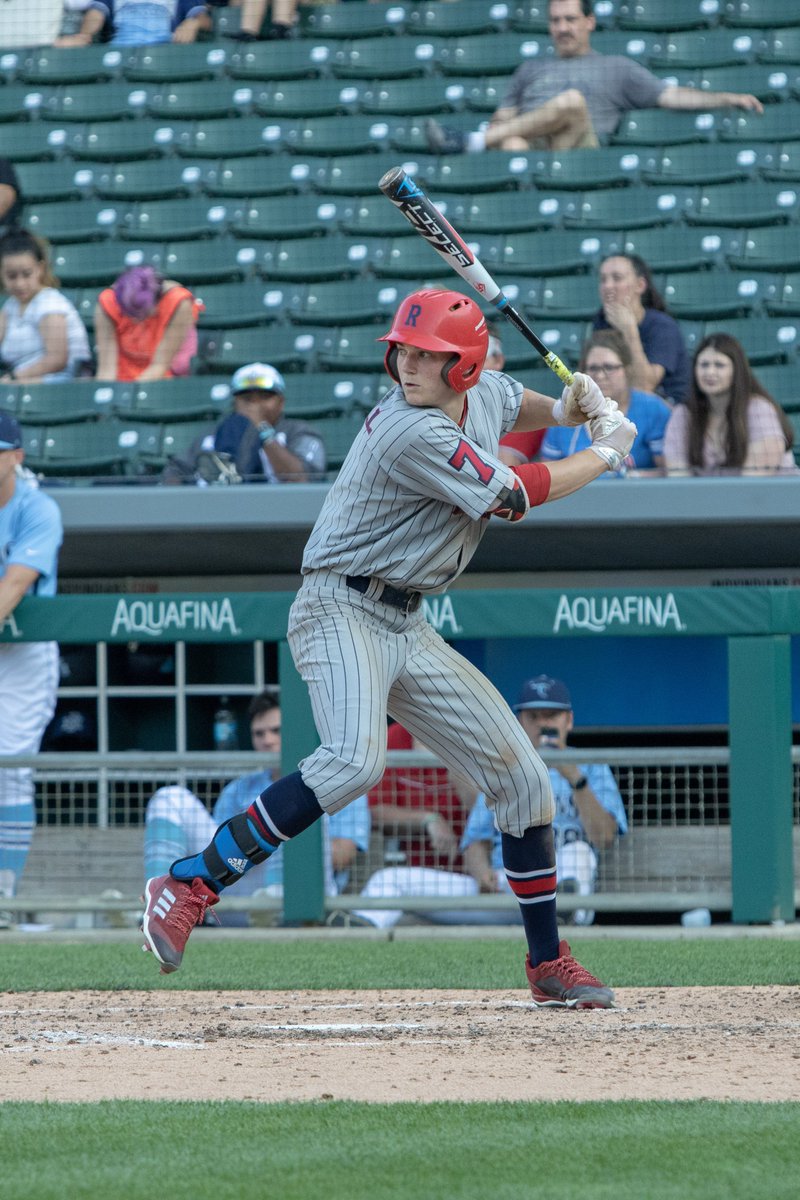 Who you got for the Cubs, Todd?
For the longest time I have thought college bat, college bat, or college bat. Last Wednesday, I started thinking of a couple prep bats who might be more beneficial in the long-term. A first-round college bat could be ready in as little as two years, while a high schooler might take at least three years. Considering the number of free agents set to leave at the end of the 2021 season, whoever the Cubs pick is going to needed to be ready to produce at a high-level on day one.
As a result, I am leaning Trevor Larnach (pronounced Lar-Nick) at number 24. If he's not there, Greyson Jenista of Wichita State. If both Larnach and Jenista are gone, that opens the door for Beer.
When it comes to college pitchers, I like Blaine Knight of Arkansas. If the Cubs go prep bat, Nick Schnell from Roncalli, Indiana might be an under-slot steal. If Hankins falls, that could turn the draft room into a free-for-all.
It'll be interesting to see how they go considering the Cubs have four picks on the first day of the draft and a lot of money to spend early or late.