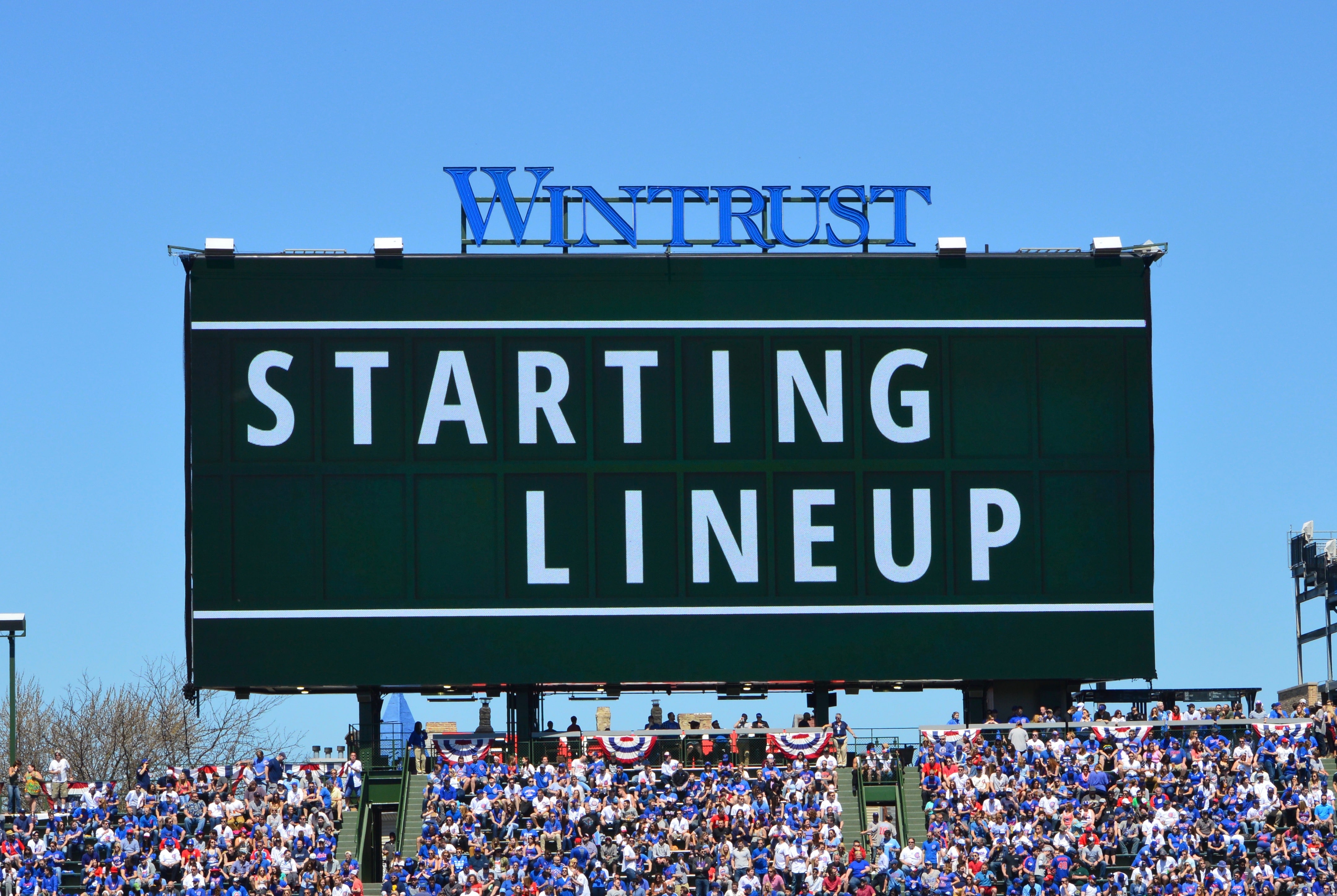 Chicago Cubs Lineup: Lester on the Hill, Almora Leads Off, Baez At Third as Cubs Go for the Sweep
Okay, okay, okay, we're up.

Game preview: https://t.co/6hYmkqgCtj #EverybodyIn pic.twitter.com/uLtwsNyoMX

— Chicago Cubs (@Cubs) June 3, 2018
After a late night Saturday that resulted in a 14-inning win, the Cubs and Mets have a quick turnaround this afternoon. The Cubs will turn to Jon Lester with an opportunity to sweep a four-game set in the Big Apple.
Lester is quietly putting together yet another solid season to add to his already stellar career with the Cubs. The lefty enters Sunday's contest with a record of 5-2 and a 2.71 ERA in 11 starts this season. He's only allowed more than three earned runs in one start.
Lester didn't have his best stuff in his last outing against the Pirates, but pressed through and limited the damage to three earned runs over six innings. Command is key for Lester, whose 3.19 BB/9 in 2018 would be the highest of his career since 2011 with the Red Sox. However, he has walked one or fewer in his last three starts, so that number has been steadily decreasing as the season has gone on. He fared quite well against the Mets in 2017, winning both of his starts and allowing just three earned runs over a combined 13.0 innings pitched. He struck out ten Mets at Citi Field last June.
The Cubs offense — which struck out 24 times in the 14 inning affair Saturday night — will look to create some contact today as they take on left-hander Steven Matz. Matz left his last start against the Braves on May 29, 2018 with a finger strain after just three innings but, fortunately for the Mets, it didn't result in a DL stint. He enters Sunday's game with a 2-3 record in 10 starts while posting a 3.55 ERA and a 5.60 FIP. Walks have been the killer for Matz in 2018, as his BB/9 of 4.14 is well-above his previous high of 2.57 in 2017.
Matz's repertoire includes a sinker (93 MPH), changeup (84 MPH), slider (88 MPH), and curveball (78 MPH). He has seen traditional splits against him in 2018, with righties hitting him for a .334 wOBA with lefties at a .299 wOBA. The Cubs last faced Matz in 2016, scoring a combined seven runs in 10.1 innings pitched with Baez, Bryant, and Rizzo each going deep against him.