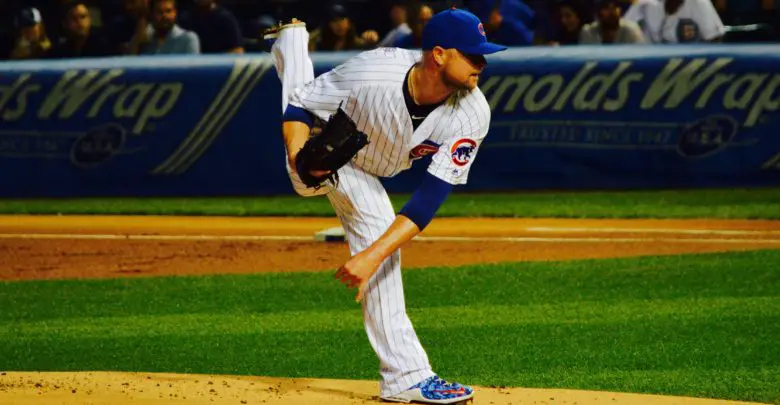 Cubs Quick Hits: Say Hello to Jon Lester's New Favorite Pitch, The Changeup
During Spring Training I noticed that Jon Lester looked like he was working hard on his changeup, a pitch that he rarely threw during his first three seasons as a Cub. So it wasn't surprising after Lester's latest start against the Pirates this past Saturday — one in which he threw a one-hit shutout — to state, "My changeup has been my most consistent off-speed pitch this year."
It sure seems like all that hard work is paying off.
As the season goes on, Lester is throwing more and more of the changeup, too. Whereas Lester used to throw the change around five percent per game back when he debuted with the Cubs, he's throwing the same pitch nearly 18 percent of the time this June. That's almost a four-fold increase in changeup usage since his 2015 season and a two-fold spike from last season.
It's clear that Lester has added another pitch — as a 34-year-old — and the Brewers, along with the rest of MLB, are going to have to deal with it.