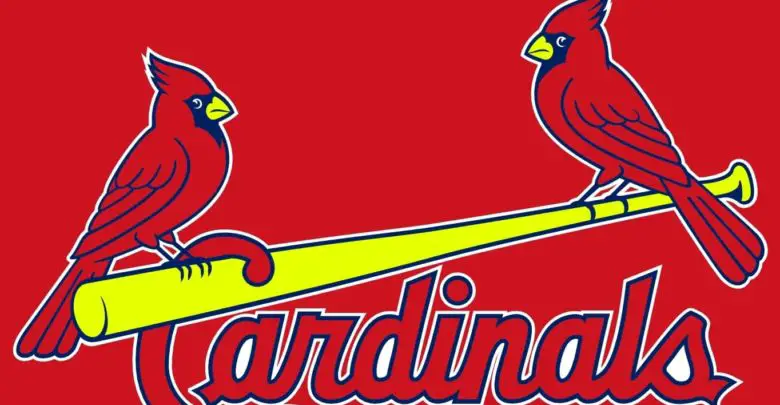 Cubs @ Cardinals – Series Preview (June 15-17): TV and Game Info, Pitching Matchups, Insights
After dropping two of three games against the division-leading Milwaukee Brewers, the Cubs continue their road swing against division foes with a three-game set against the St. Louis Cardinals.
Chicago (38-27, 1.5 GB) heads into the series against St. Louis with an offense that has been scuffling of late. Although the Cubs are currently second in the National League in runs per game (4.89), the numbers this month have not been nearly as strong. Since the calendar flipped to June, the Chicago offense has averaged just 3.42 runs per game, and that includes a couple of extra-inning affairs in which the Cubs tacked on multiple runs in the final frame to drive up the number.
The underlying stats show that this isn't just a case of bad luck, either. Despite carrying a healthy .313 BABIP, Chicago is slashing just .235/.307/.321 with a wRC+ of 70 during the stretch. While the hitters are still walking at a good clip (9.1 percent), the strikeout rate has ballooned up to 25.9 percent while the ISO has dropped to a league-worst .086.
So, how have the Cubs managed to go 8-4 in June with an offense that has been struggling? By having a pitching staff that has taken a step forward. Through 12 games this month, Chicago has held opponents to one or no runs six times, which has contributed to a sparkling 2.63 ERA. The walk rate (10.9) has been high, but this has been offset by a league-leading BAA (.185) and strand rate (81.6 percent) to go along with the fifth-best soft-contact (17.9) and hard-contact (32.1) percentages.
On the other side, the Cardinals (36-30, 4 GB) aren't exactly firing on all cylinders themselves, having gone 4-5 over their previous three series, all of which came against divisional basement dwellers (Miami, Cincinnati and San Diego). Their offense hasn't been much better than the Cubs' this month, as the Cards have averaged 3.67 runs per game. Unlike Chicago, however, this performance isn't as drastic a departure from the season totals, as St. Louis is ninth in the NL in runs per game (4.26).
One Cardinal regular who has not struggled recently is Marcell Ozuna.  Through the first two months of the season, the 27-year-old left fielder was hitting a disappointing .260/.308/.337 with just three home runs and a wRC+ of 79. Not exactly the big splash the Cardinals were hoping for when they acquired him in an offseason trade with the Marlins. Ozuna has turned it on in June, however, slashing .400/.449/.778 with five home runs, 14 RBI and a ridiculous wRC+ of 234.
On the pitching side, the Cardinals have been a tale of two teams. The starting rotation has been one of the best in the National League this season, holding the second-best ERA (3.11) and the fourth-best FIP (3.52) and fWAR (6.6). The bullpen, on the other hand, has had its problems, with St. Louis relievers sporting the fourth-worst FIP (4.19) and HR/9 (1.11) along with the fifth-worst ERA (4.39) and K/9 (8.75). All of this adds up to a bullpen that has been worth just 0.1 fWAR thus far.
Game Time and Broadcast Info
Friday, June 15 at 7:15 p.m. CT on ABC 7 and MLB Network (out-of-market only)
Saturday, June 16 at 7:15 p.m. CT on Fox
Sunday, June 17 at 7:05 p.m. CT on ESPN
Starting Pitchers
| | | | | | | | |
| --- | --- | --- | --- | --- | --- | --- | --- |
| Date | Pitcher | Age | T | ERA | W-L | FIP | K/BB |
| 7/15 | Jon Lester | 34 | L | 2.22 | 7-2 | 3.98 | 2.44 |
| | Michael Wacha | 26 | R | 2.47 | 8-1 | 3.41 | 2.23 |
| 7/16 | Kyle Hendricks | 28 | R | 3.48 | 4-6 | 4.51 | 3.21 |
| | Carlos Martínez | 26 | R | 2.50 | 3-3 | 3.63 | 1.68 |
| 7/17 | José Quintana | 29 | L | 4.09 | 6-4 | 4.36 | 2.12 |
| | Jack Flaherty | 22 | R | 2.96 | 3-2 | 3.55 | 4.36 |
What to Watch For
While Wacha is in the midst of a career year, the Cubs have had quite a bit of success off the St. Louis right-hander. In 17 career games (15 starts) against the Cubs, Wacha is 4-7 with a 6.12 ERA and 5.00 FIP while allowing Chicago to hit .272/.346/.509. His stats are even worse at Busch Stadium, with Wacha holding a 6.25 ERA, 5.09 FIP and .293/.360/.536 line.
Conversely, Wacha's counterpart in Game 1 has been outstanding in St. Louis. Since joining the Cubs in 2015, Lester is 3-0 (six starts) with a 1.84 ERA, 3.37 FIP and a .224/.295/.346 line against the Cardinals at Busch.
Kris Bryant has been in a relative slump this month, slashing .262/.340/.286 with his power all but disappearing; he has just one extra-base hit in June (a double) and hasn't homered since May 14. Will this be the series in which he breaks out? To do so, Bryant would have to buck some serious career trends. In 27 games in St. Louis, Bryant has hit just .223/.302/.366 with three home runs while striking out in 30.2 percent of his plate appearances.
After bouncing around the minor leagues with five different organizations, José Martínez became a regular with the Cardinals last season and produced a surprising .309/.379/.518 line with 14 home runs and 47 RBI. The first baseman has been even better this season, hitting .321/.389/.517 with 10 home runs and 32 knocked in, arguably becoming St. Louis' best hitter. Martínez will be absent for this series, however, after going on paternity leave to witness the birth of his second child. Great news for both Martínez and Cubs pitchers.