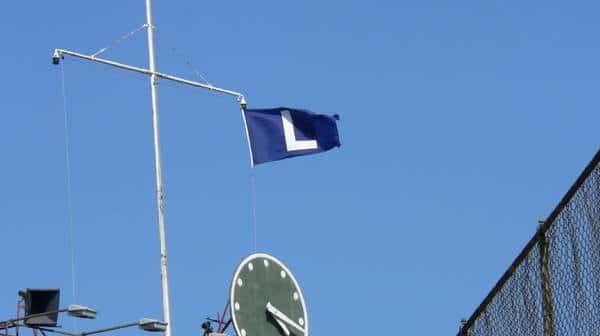 CI Recap (6/23/18) – Reds 11, Cubs 2: Reds Pitcher Goes Deep Cubs Go Down
After losing the first two games of their four-game series against the Reds, the Cubs tried to bounce back Saturday afternoon. Luke Farrell got the spot start in what was basically a bullpen game for Chicago. The potent Cincinnati offense wasted little time jumping all over the undermanned Cubs staff and rolled to an easy win.
The Reds did damage against Farrell immediately, as a walk to Alex Blandino was followed by a Tucker Barnhart blast to put the home team ahead 2-0 in the 1st. Willson Contreras finally broke his power slump in the 2nd inning with a line-drive solo homer to right.
Farrell hit his pitch count in the 3rd inning and left with a man on and two outs. Brian Duensing, back from bereavement leave, made his first appearance in a week and the rust was evident. He allowed a double to Scooter Gennett and a single to Eugenio Suarez to increase the deficit to 4-1.
Then another single and a walk loaded the bases for pitcher Anthony DeSclafani. Duensing fell behind 3-0 before challenging his counterpart in a full-count. The man they call Disco hammered a grand-slam to left to make it 8-1.
The rest of the game was academic at that point, though Ben Zobrist hit a solo homer in the 6th inning. In the bottom of the 8th, catcher Chris Gimenez came on to pitch for a little comic relief. Joey Votto wasn't in on the fun, blasting a three-run bomb against the Cubs backstop to make it 11-2. (Box score)
Why the Cubs Lost
The Reds offense is very formidable, so getting to play a game against the underbelly of the Cubs' bullpen had predictably rough results. Scoring only two runs didn't help, but it wouldn't have mattered Saturday.
Key Moment 
DeSclafani's grand slam was his first career home run and the Reds' first grand slam from a pitcher since 1959. Ironically, that was also against the Cubs.
Stats That Matter
Farrell did about what you would expect from a spot start, going 2.2 innings with 3 runs allowed.
Zobrist had two hits in the game and his heating back up after a mini-slump.
Ian Happ walked twice and had two singles on Saturday and has been getting on base a lot more of late.
Bottom Line
This series has not gone well for the Cubs, but while frustrating it is hardly a cause for panic. They are still 10-games over .500 and only 2 back of the Brewers who also lost Saturday. So everybody just take a deep breath or two and shake it off.
On Deck
The Cubs look to avoid the sweep on Sunday at 12:10pm CT. Chicago could use a relatively long start from Tyler Chatwood, who takes on big Sal Romano. Television coverage can be found on NBC Sports Chicago.