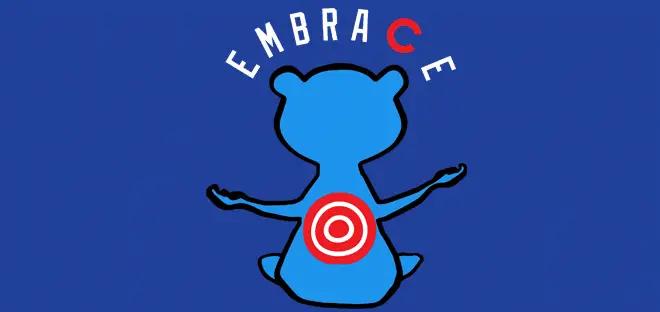 'You Have to Go Into the Noise:' La Stella Highlights Cubs' Unmatched Mental Skills Acumen
Had he been playing for any other team, Tommy La Stella would've been immediately released had he failed to report to AAA. Just imagine Mike Matheny handling a player who'd refused an assignment. The Cubs are different, though, and La Stella further explained just how much so when he sat down with The Athletic's Ken Rosenthal to talk about the drama and what came out of it (link requires subscription, which is highly recommended).
If you don't remember the saga back in 2016, let me quickly summarize what went down. La Stella was demoted in late July of 2016 as part of a roster crunch, but he didn't report to AAA until August 17 because he simply didn't know if he wanted to continue playing baseball.
"From all the injuries and disappointment, I didn't feel I could go on and continue to push myself to stand out and get ahead," La Stella told Rosenthal. "It wasn't about being sent down. It was about me finally accepting the fact I didn't have anything left."
Some Cubs players took issue with La Stella basically going AWOL rather than accept his demotion, understandably so given the circumstances. Even the Cubs' de facto captain and all-around nice guy, Anthony Rizzo, felt as if La Stella was being selfish.
"It taught me a lot," Rizzo said when reminiscing on La Stella's return on August 31 that year. "You get so wrapped up in baseball, baseball, baseball. On the surface, it looked like the guy got sent down, and he's, 'Poor me.' But then you dig into it deeper, and knowing Tommy better as a person now than I did then, it was more than that. To judge it right away, by its cover, I learned from that."
La Stella's case is unique enough to be typed in bold on the list, but it's just another example of how the Cubs separate themselves from the rest of baseball when it comes to the other side of the game. In an environment dominated by data points and physical prowess, the Cubs stand out by also heavily focusing on mental wellness.
"The [Cubs have the] most nurturing and people-friendly environment you will find in sports," La Stella said.
The Cubs understand that baseball cannot be absolutely defined by numbers. Limitations infiltrate every single derived baseball metric because it is nearly impossible to fully measure and control human behavior. That doesn't mean baseball statistics aren't important, though, because that's 100 percent not the case.
God knows how much more in love I've fallen with the sport because I have access to gobs of numbers through which I can better define what I'm seeing. It's pretty wild that I can download gigabytes of data with a few mouse clicks and conduct tests to see if, for example, Yu Darvish's release point is creating more spin. It's just that ignoring players' respective human sides is just as negligent as dismissing the numbers. You need both.
But more than simply being irrational, refusing to admit that baseball is more than just numbers can be dangerous. And while that's admittedly less so the case for fans, players and team personnel must remain vigilant.
You have to make your peace with all of the stuff that makes you afraid. You have to go into the noise in order to ever get any separation from it.
"Your mind is difficult," La Stella opined. "So much of the time it seems the noise is so loud I can't even stand to look at it. But it's the opposite. You have to make your peace with all of the stuff that makes you afraid. You have to go into the noise in order to ever get any separation from it.
"If you keep looking the other way, it grows louder and louder and louder, because you're not tending to it."
There are so many more examples that illustrate how no other team is better at emphasizing and balancing both the metrics and the mind. For instance, Theo Epstein and Company have permitted the Cubs' Mental Skills Program to flourish. Josh Lifrak is joined by former Cubs Darnell McDonald and John Baker in doing incredible work with players throughout the organization by promoting mindfulness-based lifestyles (e.g., meditation, present-thinking, etc.).
It's not just La Stella, not even close. Jason Heyward, Joe Maddon, Jake Arrieta, Ian Happ, and so many young players have bought into the Mental Skills Program's values because, well, it works.
La Stella reminded us that team chemistry is real. Players who mesh well together help each other with their craft and pick one another up when things are difficult, both on and off the field. That matters. A nourishing environment leads to beneficial change and, ultimately, more runs, greater WAR, and World Series championships.