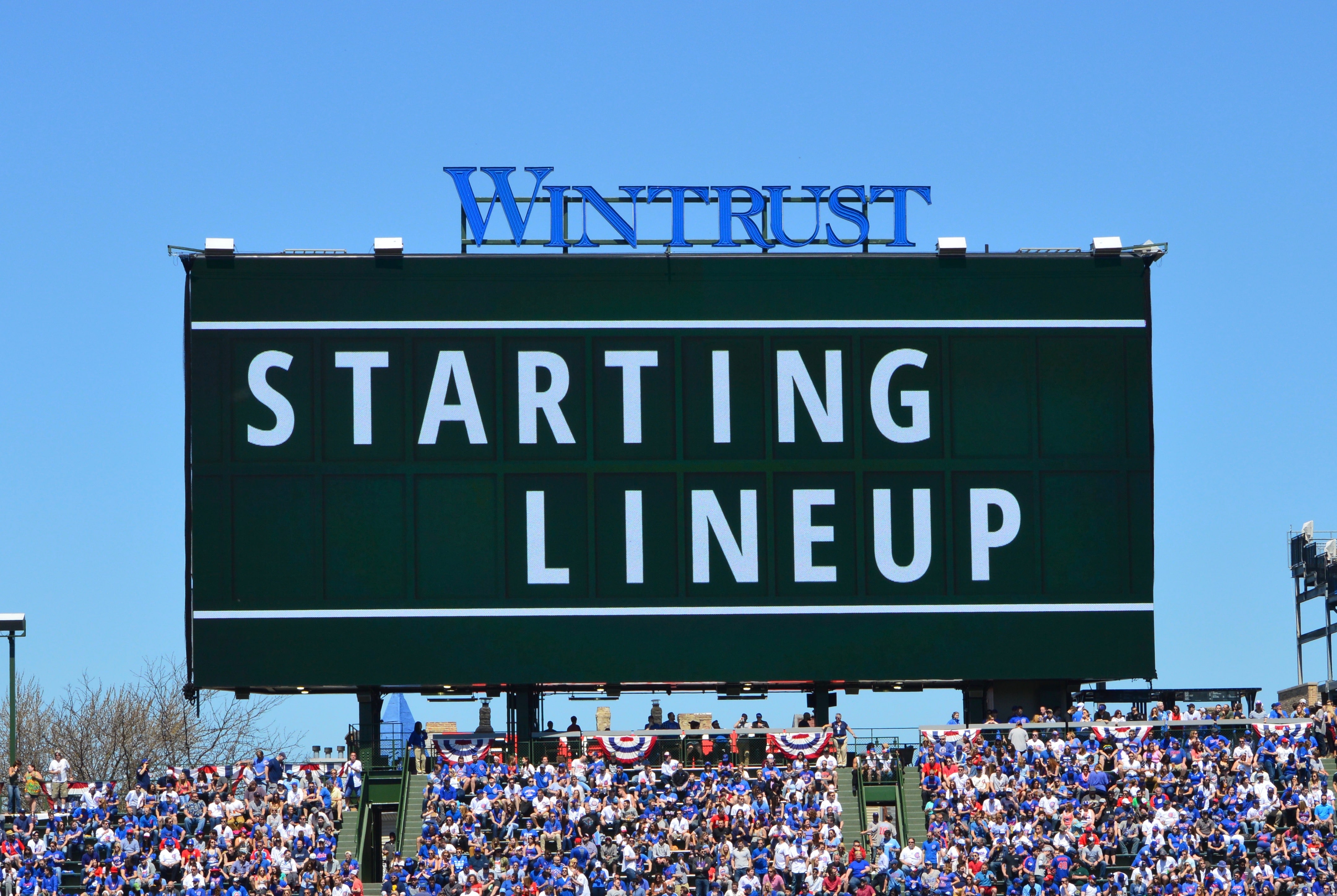 Chicago Cubs Lineup: Almora Leads Off, Happ at 3B, Bryant Sits, Montgomery Laboring on Mound
Kris Bryant is sitting for a second straight game as he gets a mental rest from a recent skid. Albert Almora Jr. is leading off, followed by Jason Heyward and Javy Baez. Anthony Rizzo cleans up, Wilson Contreras hits fifth, and Kyle Schwarber continues to be the everyday left fielder.
Ed. note: The Cubs have announced that Bryant is dealing with a sore left shoulder, hence the extra rest.
Ian Happ will be playing on the dirt in place of Bryant, which has the potential to be interesting. Addison Russell bats eighth and plays short.
Tyler Chatwood was originally scheduled to take the bump in this one, but he has left the team since his wife went into labor. That means Mike Montgomery will have the ball as he looks to continue what has been a stellar run as a starter.
Let's just hope we don't need an epidural to watch his effort against the Reds this afternoon. As great as Monty has been, the Cubs' aggregate performance in Cincy has been far cloudier than the weather. Time to turn that around.
Going for Cincy will be hulking righty Sal Romano, who's taking a break from his waste management company to play a little baseball. The 6-5, 270 pound Romano is only 24 years old and still has something of a baby face, but his 95 mph fastball is all grown up. Well, sort of. He tends to get tuned up pretty well and that heater isn't scary at all.
Romano's breaking ball, which is classified as either a curve or a slider depending on which service you abide by, can make hitters look foolish. That wasn't the case when he faced the Cubs back on May 19, though, as he gave up seven earned runs on six hits and six more walks. Woof.
That outing was in the heart of a five-game stretch over which Romano allowed 27 earned runs, but he's only given up one total run over his last two starts (15 IP). He's not a big strikeout guy and he can obviously struggle with control, so the Cubs need to be vigilant if they want to salvage a win in Cincy.
First pitch is at 12:10pm CT and you can watch it on NBC Sports Chicago if you can stomach the idea. You can also pick up Pat Hughes and the Coom Dawg on 670 The Score.
Here is today's #Cubs lineup.

Stream on @YouTubeTV: https://t.co/t4XvcdoeJc pic.twitter.com/gDqZZfyJux

— Chicago Cubs (@Cubs) June 24, 2018