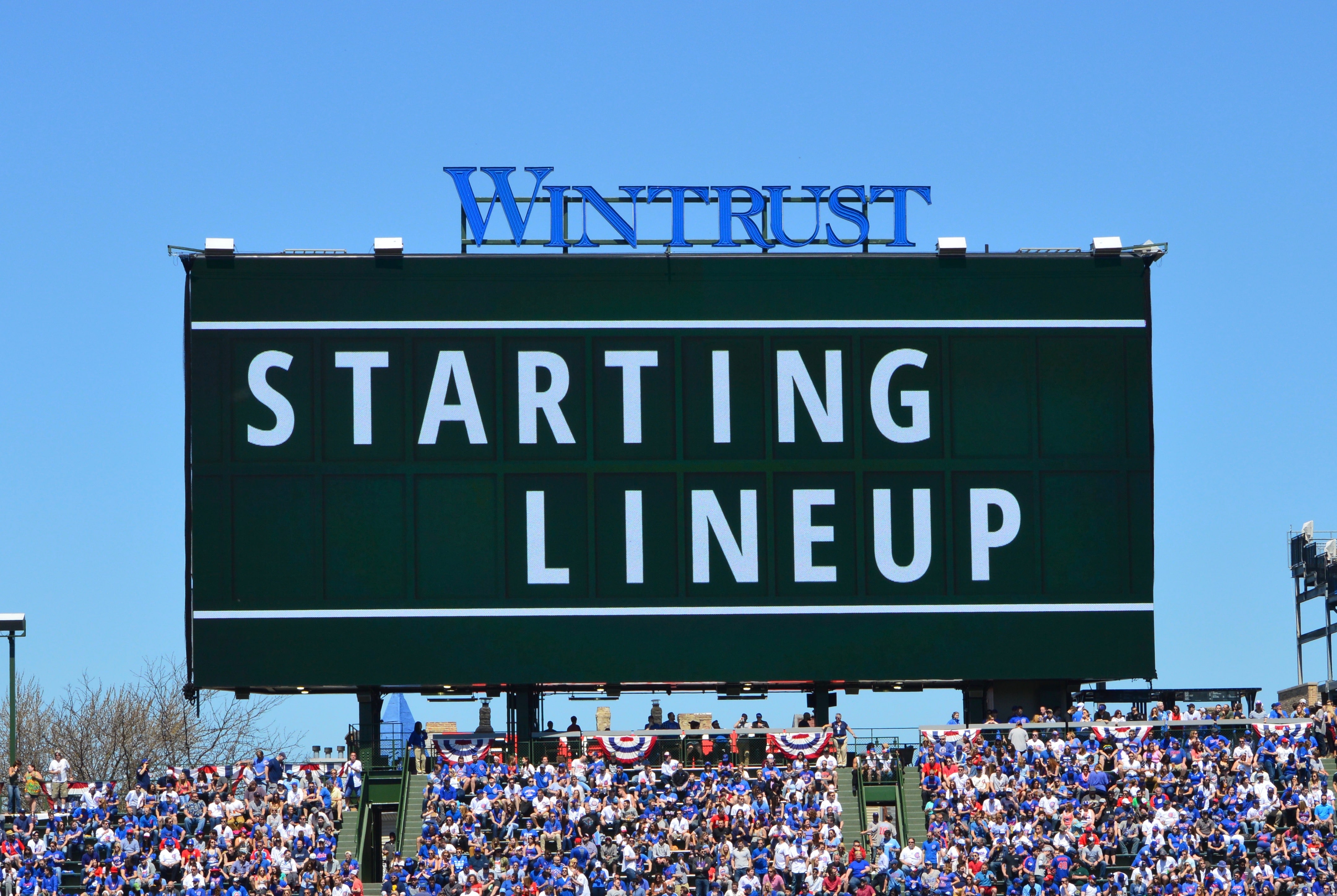 Chicago Cubs Lineup: Almora Leads Off, Happ in RF, Quintana Going for Split Against Kershaw
Albert Almora Jr. is leading off in center, Javy Baez is batting and playing second, and Willson Contreras is catching as the Cubs close out their four-game set in LA. Anthony Rizzo cleans up, Addison Russell is at short, and David Bote is back at third.
Ian Happ bats seventh in right and Kyle Schwarber will man the opposite corner outfield spot while battin eighth. That's an interesting move for the slugger, who had primarily been batting sixth of late.
Jose Quintana isn't having what you'd call a strong season, but he's been very consistent in some areas lately. For instance, he's walked two batters in each of his last six starts and he's struck out three in each of his last three. He's also gone at least five innings in each of his last five starts, his longest such streak this season. Hey, it's all I've got.
Q is not going to have an easy go of it against the Dodgers in this one, as they carry a team wRC+ of 101 with a .316 wOBA against lefties. They also walk more than any other NL team (10.8%) and are in the lower third for strikeouts (21.8%) when facing southpaws, so Qunitana is going to need to exercise solid control.
If the Cubs are going to leave LA with a series split, they're going to have to beat Clayton Kershaw to do it. Though he's not having as insanely dominant a season as we're used to seeing from him, the ace southpaw is still good enough to get it done against any lineup.
The big key this afternoon will be how long he can last in his second start back from the DL. Kershaw made seven starts, then sat out most of May before making one more start, after which he sat again for three weeks. He went only three innings last week against the Mets, allowing five hits and walking one while striking out four.
As you might imagine from a guy who's been shelved for the better part of two months with back issues, Kershaw's velocity is way down to this point. We're talking two ticks slower than last season, which is pretty significant for a year-over-year trend. He's also throwing fewer fastballs than ever, replacing them almost one-to-one with sliders.
The curveball continues to be a weapon for him as well, perhaps as much so as it's ever been. The Cubs have been susceptible to breaking balls in the past, so a big lefty up there spinning the slider and curve doesn't really sound like fun. But Kershaw is getting fewer swinging strikes than in any season since 2010, so maybe they can find a leverage point.
Given his recent health history, the Cubs might be best served to get aggressive early and try to ambush his fastball. He'll start righties with the four-seam 60 percent of the time and lefties 80 percent, with almost 69 percent of those first pitches going for strikes. Righties will get the slider nearly a third of the time and lefties only 18 percent, so there are worse strategies to follow than sitting dead red to open an at-bat.
Batters will very rarely see a first-pitch curve and they'll almost never see one if they're ahead in the count. If they fall behind, though, that's when Kershaw gets wily. He's got almost equal usage of all three pitches when he goes up a strike, though that skews toward the slidepiece when he gets to a two-strike count.
My advice: Don't get to a two-strike count. Between Almora, Javy, and Willson Contreras — who's riding a five-game hitting streak with consecutive multi-hit efforts — I have to think several Cubs hitters will be all about swinging early.
This isn't a must-win game, but a 1-7 road trip doesn't sound like much fun. We'll see if the Cubs can split this afternoon at 2:10pm CT in a game that will be shown on NBC Sports Chicago and MLB Network (out-of-market only).
Here is today's #Cubs lineup for the series finale. #EverybodyIn

Stream live on Twitter: https://t.co/jtwOK0raMS pic.twitter.com/w1Yu8ELl6p

— Chicago Cubs (@Cubs) June 28, 2018