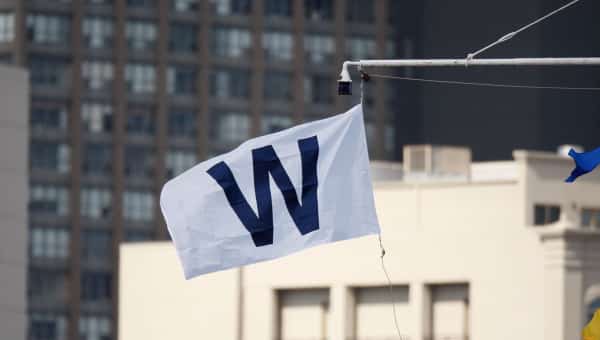 CI Recap (6/28/18) – Cubs 11, Dodgers 5: Huge Inning Propels Cubs to Win
This game had all the makings of a let down for Cubs fans. With Clayton Kershaw on the mound, you had to figure that runs would be at a premium. And that was true, to an extent. Kershaw held the Cubs in check, but runs aplenty were eventually scored, some of which can be attributed to questionable decisions by Dodgers skipper Dave Roberts.
Jose Quintana was serviceable today, pitching 5.1 innings and allowing three runs on four hits and three men, striking out four. Quintana was pulled after he allowed a funky infield single to Dodgers reliever Walker Buehler. So, either Joe Maddon was worried that allowing the pitcher to reach base would throw him off, or he did not want Quintana to face anybody a fourth time.
Either way, the decision was the correct one and Steve Cishek got the next two outs in the 6th without any issues. Cishek, Luke Farrell, and Brandon Morrow combined to throw 3.2 innings, allowing two runs on two hits while walking two and striking out only one batter.
Morrow was brought in to get one out, presumably because Maddon wanted him to get a little game time to freshen things up. He only threw six pitches, so he should be good to go for the upcoming series against the Twins. (Box score)
Why the Cubs Won
The Cubs were able to chase Kershaw after he pitched only five innings. Okay, maybe they didn't chase him out, but Roberts did pull his starter pretty early in the game. He only threw 68 pitches in five innings and was doing what he does against pretty much everybody during the regular season: Dominating. Anyway, the Cubs offense was able to attack the bullpen, scoring 10 runs after the Dodgers ace left the game.
Key Moment
In the top of the 7th with runners on second and third and nobody out, Albert Almora Jr. hit a pop-up on the infield. First baseman Max Muncy appeared to lose it in the sun, as he was unable to make the catch. Almora reached on that wonky infield single and a run scored on the play to extend the Cubs lead to 5-3. As you can probably guess based on the score, the Cubs took advantage of that mistake.
Stats that Matter
Every Cubs starter got on base at least once and scored at least one run. Except for David Bote, who made some great defensive plays at third before he was removed from the bottom of the 6th.
Almora, Javy Baez, Anthony Rizzo, and Addison Russell drove in 10 of the 11 runs the Cubs scored and collected 12 of the Cubs' 15 hits.
The Cubs went 7-for-11 with runners in scoring position and only left five men on.
Bottom Line
The Cubs got some much needed offense to end this crappy road trip on a high note. Hopefully the offense gets a spark from this contest. They currently sit at 44-35 and are 2 games behind Milwaukee in the NL Central.
On Deck
The Cubs head back to Wrigley to welcome Jose Berrios and the rest of the Minnesota Twins to town. Mike Montgomery will take the bump for the Cubs and will deliver his first pitch at 4:05 CT. The game will be broadcast on NBC Sports Chicago.