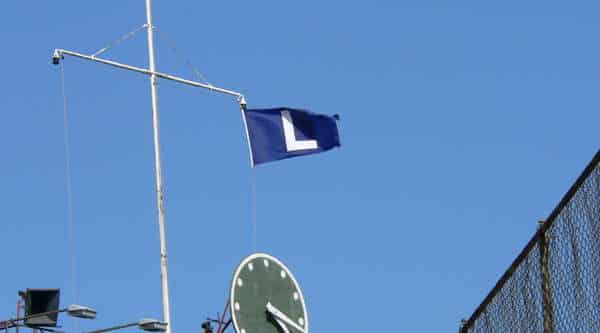 CI Recap (7/6/18) – Reds 3, Cubs 2: Cubs Again Fail to Solve Reds
The Cubs have been playing great baseball of late, but their kryptonite in 2018 has been the Cincinnati Reds. Friday was no different, with the Reds pulling out a close-fought game.
Mike Montgomery held Cincinnati off the board early despite not having his best stuff. Tyler Mahle was very good, matching Monty zero for zero. The Reds pulled ahead in the 4th inning, when a single, a walk, and a hit batter loaded the bases with none out. Adam Duvall singled to knock in the first run and a second run scored on a Scott Schebler double play.
The lead increased to 3-0 on a Scooter Gennett sacrifice fly in the 5th. Willson Contreras doubled on a blooper and scored on a groundout in the bottom of the inning. The Cubs cut the lead to 3-2 in the 8th when Javy Baez singled, advanced to third, and scored on a deep Ben Zobrist fly to center. Raisel Iglesias, who allowed that sac fly, got Contreras to end the inning.
The Cubs got a runner on in the 9th, a single from Ian Happ, to put some pressure on Iglesias. Happ eventually made it to second base before Jason Heyward flew out to end the game. (Box score)
Why the Cubs Lost
The Cubs were just one big hit short in the late innings with men on base. The wind blowing in knocked down a couple potential home runs, but it also knocked down a couple potential Reds homers early on.
Key Moment
Zobrist's deep fly ball in the 8th looked like a homer off the bat before dying at the track. If that ball sneaks out, the Cubs take a 4-3 lead. It just wasn't meant to be Friday.
Stats That Matter
Montgomery kept the Cubs in the game despite being somewhat wild: 5 IP, 3 R, 6 H, 2 K, 2 HBP, and 2 BB. The Reds have a tough lineup, so limiting the damage was helpful.
Contreras had a pair of hits; neither was well struck, but they found holes. It's a good sign Willson's luck maybe changing.
Carl Edwards Jr. was back and struck out Adam Duvall in the 7th inning. He looked good and was sitting in the mid-90's with his fastball.
Bottom Line
The Cubs fell behind again early, bit they were not able to mount a comeback this time. The struggles against the Reds continue, and clearly this is a better Cincinnati team than the past few years. The Cubs would do well to turn things around a bit against their division rivals.
On Deck
The Cubs look to start a new winning streak Saturday at 1:20pm CT. Matt Harvey faces the always interesting Tyler Chatwood in a contest that airs on MLB Network (out of market) and NBC Sports Chicago.