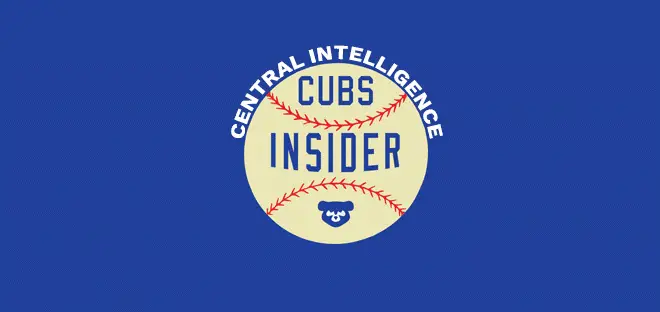 NL Central Intelligence: A Look Around the Division for the Week of July 1
The All-Star votes are counted and the teams will be announced tomorrow. Meanwhile, things in the regular season seem to be status quo. Here we go with a look at the Central.
Milwaukee Brewers
Much like last year at this time, the Brewers are in first place, though the lead is not as much as it was. After a 5-2 week, the Crew sits at 53-36, 1.5 games up on the second-place Cubs.
Freddy Peralta looks like the real deal. In six starts, the 22-year-old rookie has posted a 2.14 ERA with 46 strikeouts in 33.2 innings. That's a 2.10 FIP and already 1.3 fWAR and he has the makings of an ace. He might not see the minor leagues again.
This week saw an awesome moment for Nate Orf. As a career minor leaguer who was undrafted, he finally got a chance to play in the major leagues. His only hit Wednesday was a home run against the Twins, which ended up being the game-winning hit.
The Brewers are down some more pitching depth, as Brent Suter has been put on the disabled list with forearm tightness. Aaron Wilkerson was his replacement and it didn't go terribly. Wilkerson gave up just two runs to the Braves in five innings on Saturday, but Atlanta still won the game, 5-1.
Chicago Cubs
After a 4-1 week, the Cubs have also reached the 50 win plateau at 50-36.
It's time to start talking about Javier Baez as a legitimate MVP candidate. He leads the Cubs in most offensive categories — stolen bases, tied for home runs, RBI, steals — not to mention his usual sparkling defense. Baez is breaking out in a big way and is already at 3.1 fWAR and that RBI total (63)? Tied for second in the national league.
The Brandon Morrow experiment has been worth every penny. He reached 20 saves on Saturday, proving that he is the guy the Cubs thought they signed. Having a dominant arm at the back end of the bullpen is the key to making a long playoff run, something the Cubs have shown the past two seasons.
The Cubs' are hopeful Yu Darvish can return at the end of July, but it is far from a guarantee.
St. Louis Cardinals
Oh, where do we begin? The Cards went 4-3, pushing them to 46-42. Good, right? Maybe on the surface, yes, but there is a lot of trouble in paradise.
Dexter Fowler went on paternity leave this week, and team president John Mozeliak made some candid comments directed at Fowler's performance and "effort level." The issue that many people took was that internal dirty laundry should not be aired publicly like this. Later in the week, it was reported that manager Mike Matheny and Fowler don't even speak to each other. A divorce is coming in this relationship sooner rather than later. It is probably the best move for both parties.
On a lighter note, Paul DeJong returned from injury Friday night against the Giants. He is 2-for-6 with three runs scored since then and will provide some pop to an offense that desperately needs it.
The past few weeks on CI we have harped on the lack of effective starting pitching from the Cardinals. This week it was the opposite. Carlos Martinez pitched like the ace he can be on Saturday and Luke Weaver pitched eight innings of two-run ball on Thursday. St. Louis has to be relieved to see that.
Pittsburgh Pirates
This was another losing week (1-5), and they are now 40-48 overall.
The Pirates gave up 17 runs twice this week, Monday to the Dodgers and Friday to the Phillies.
Over his last seven starts, Trevor Williams' ERA is 6.97. He has given up 34 hits with 12 walks and 25 strikeouts over 31 innings. There isn't a whole lot going right in Pittsburgh.
There hasn't been much of it, but do not be surprised if Clint Hurdle's seat is hot. The Pirates are about to go into full rebuild mode and they might want a fresh face in there to lead them through it.
Cincinnati Reds
The Reds went 4-2 and are now at 39-50. Be careful, Bucs, you have competition for fourth place.
Eugenio Suarez took over the RBI lead in the National League on Saturday, driving in three runs on his 18th home run of the season.
Billy Hamilton kills the Cubs. In the two games of this weekend series, he has gone 6-for-7 with a walk and three stolen bases. The Reds had beaten the Cubs five times in a row before a heartbreaking loss on Saturday in which they gave up five runs in the 8th inning to lose 8-7. Say, have the Cubs ever beaten a team from Ohio 8-7?
Scooter Gennett still leads the National League in batting average at .329. Should the Reds choose to trade him, he can definitely bring back a nice rebuilding piece for the Reds' future, which suddenly looks pretty good.