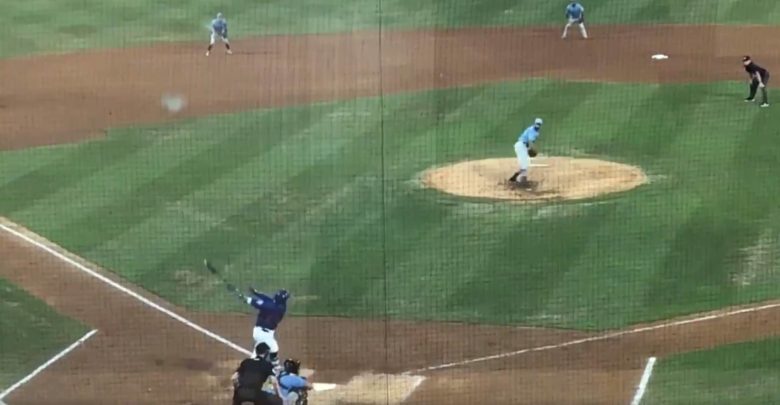 Watch: Kris Bryant Homers in Rehab Game with Smokies
Kris Bryant wasted no time getting back into the, er, swing of things in his first live action since June 22. On the DL for two weeks, Bryant was sent to AA Tennessee for a rehab assignment to test the shoulder.
Batting is his customary second spot, he grounded to third in his first at-bat and ended up reaching on an error. He advanced to third on Zack Short's double and then came around to score on Yasiel Balaguert's single.
Bryant singled in his second at-bat and struck out in his third, but rediscovered his power stroke in his fourth trip to the plate. After Charcer Burks walked to lead off the 7th inning, Bryant took the first pitch he saw for a ball. Perhaps worried about his control, Montgomery's pitcher piped one and Bryant got all of it, driving a dinger deep to left.
Welcome back Kris Bryant. 3-for-4, 3 RBI and this home run. #Cubs pic.twitter.com/UV4mFCmyYD

— Wayne Cavadi (@WayneCavadi_D2) July 10, 2018
The best part is that it came about five minutes after Joe Maddon told reporters in San Francisco that Bryant would remain in Tennessee at least through Tuesday and that the club would reassess after that. Perhaps they'll consider reassessing that reassessment after that tater.
If you're so inclined, you can listen to the radio call of the homer here:
Exit velocity: 98 mph
Distance: 375 feet

Here's how @KrisBryant_23's home run sounded on @SportsRadioWNML #EverybodyIn (@Cubs//@BroadcasterMick) https://t.co/HKbWiMpL21

— Smokies on Radio (@SmokiesOnRadio) July 10, 2018