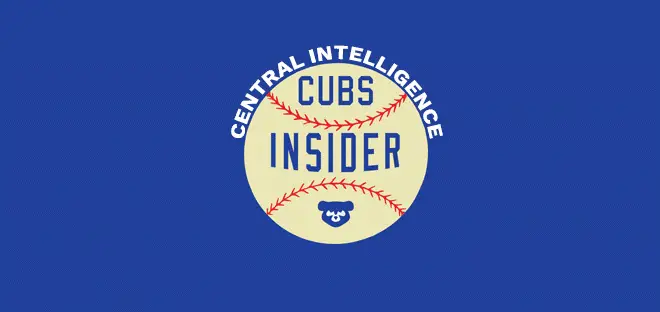 NL Central Intelligence: A Look Around the Division Post All-Star Break
Action is back in full swing after the All-Star Game, pun intended. The Central is still pretty close at the top, and here's a look at what's been happening.
Chicago Cubs
The Cubs (60-44) cling to a first place lead by a half game over the Brewers.
Chicago got a little jump on the trade deadline, finalizing a trade for veteran starter Cole Hamels on Friday. Hamels can hopefully provide some innings and stability to a much maligned rotation. The move pushes Tyler Chatwood to the bullpen, while Mike Montgomery stays in the rotation.
That wasn't the only trade the Cubs made with the Rangers. Jesse Chavez was acquired last Thursday after the first game back against the Cardinals. Next on the agenda? A left-handed relief pitcher.
Yu Darvish threw two bullpen sessions this week and felt good. He will continue to throw some bullpens and come along slowly before the front office decides the next plan of action.
Milwaukee Brewers
The Brewers are right behind at just a half game. But let's be real, half games don't exist. The division is virtually a tie right now.
Milwaukee made two trades this week, picking up Joakim Soria and Mike Moustakas. The latter will play third base, and Travis Shaw will shift over to second.
Josh Hader was in the spotlight recently and it wasn't for his robust pitching. Some inflammatory tweets that he sent back in high school were unearthed during the Al-Star Game last week. As punishment, he was ordered to undergo sensitivity training by MLB.
Christian Yelich has a 12-game hitting streak, has homered in three straight games, and has absolutely raked in July, batting .402.
Pittsburgh Pirates
How about the Bucs? They have won 11 of 13, and are 55-51.
In recent days with all of the winning, the Pirates have been linked to Keone Kela of the Rangers, signaling they may try and be buyers this deadline.
In a rare feat on Friday, David Freese drove in more runs than the entire Mets team. Freese had five RBI, the last being a walk-off winner as the Buccos beat the Mets 5-4. Of course, being the Mets, one guy outscoring them might be that uncommon.
In his last seven starts, Trevor Williams has a 2.92 ERA and has dropped his season ERA to 3.89. The breakout is back on!
St. Louis Cardinals
The Cards' struggles this year have dropped them all the way down to fourth place at 53-51.
Matt Carpenter recently had a streak of home runs in six straight games, including a three-homer game against the Cubs.
The Birds traded away reliever Sam Tuivalala to the Mariners and then turned around and acquired reliever Chasen Shreve from the yankees on Saturday night. Their plan so far around the deadline doesn't make a whole lot of sense.
On Friday, St. Louis designated Greg Holland for assignment. The marriage just didn't work out after they signed Holland during spring training and he just could never find his groove.
Here's something weird: Monday and Tuesday, the Cardinals had two players making their first career MLB starts. Both guys carried no-hitters into the seventh inning. St. Louis split these two games, but still lost the series.
Cincinnati Reds
The record doesn't show it, but the Reds have been playing as well as anybody. Their overall mark is currently 47-58, but they are certainly not the walkover they once were.
Much like Matt Carpenter, Eugenio Suarez has been on fire. Up until Saturday's game, he had homered in five straight games and his batting average sits at .301.
Not much activity during trade season so far for Cincy, but Matt Harvey should be on the move. The Reds are also fielding offers for closer Raisel Iglesias.