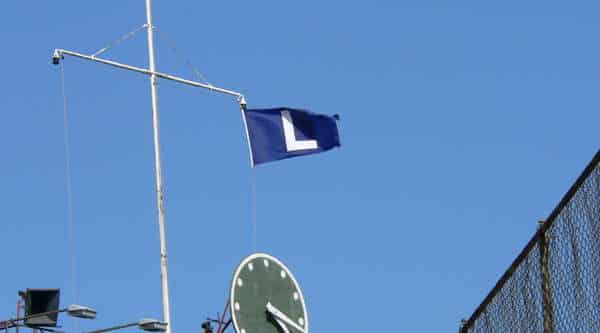 CI Recap (8/2/18) – Cubs 1, Padres 6: Cubs Mail in Ugly Loss
That was one ugly game for the Cubs. Mike Montgomery pitched well in 5.1 innings of work, but he was the sole bright spot of the game. The offense did not get on base until the 4th inning and did not have any hard contact fall for hits. Only one of their hits reached the outfield, and it was a soft flare that allowed Willson Contreras to get into position to score their only run of the game.
The bullpen allowed the Padres to take complete control of the game after Montgomery was pulled with a 1-0 lead. Be glad if you were unable to watch this game, as there were many things you could have done that would have been a better use of your time (box score).
Why the Cubs Lost
As previously mentioned, the offense was rather poor tonight. The bullpen was also really bad. Over 3.2 innings of work relievers allowed five runs (all earned) on eight hits and two walks. Two of those runs came courtesy of an Austin Hedges home run that represented the first tallies allowed by newcomer Jesse Chavez.
Key Moment
I'm not sure it would have mattered, but Joe Maddon pulled Montgomery at 79 pitches in the top of the 6th after he walked Eric Hosmer. What makes this the key moment is that he could have pinch-hit for Montgomery in the previous half inning when he came up to the plate with men on first and third with one out. I didn't understand the decision to keep Monty at the plate in that situation if he had such a short leash.
Stats that Matter
The Cubs went 0-for-1 with runners in scoring position.
Only four men reached base all night.
Cubs pitching struck out only two batters all night and walked three.
Brian Duensing pitched two innings, allowing four hits, two runs, and walking one. He will be on his way out pretty soon if he continues to be ineffective.
Bottom Line
The Cubs could not get anything done against a rather mediocre Padres team. These games happen, so I'm not sure there's much to glean from a single game. If the offense can't produce Friday and the bullpen lays an egg again, then there might be some cause for concern.
On Deck
Jose Quintana will take the bump for the Cubs while Tyson Ross will start for the Padres. First pitch is at 1:20pm CT and will be broadcast on CSN Chicago and MLB Network.