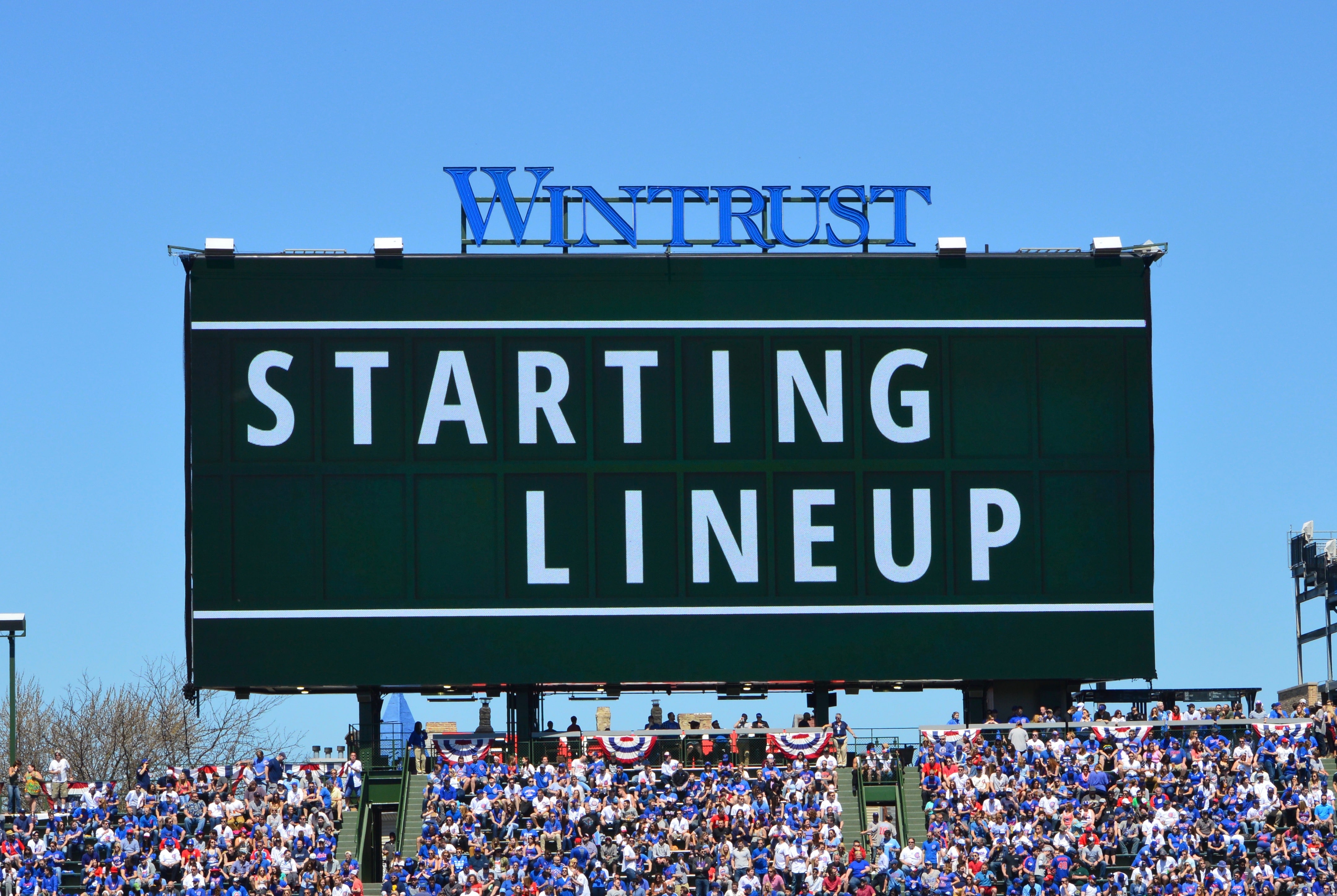 Chicago Cubs Lineup: Rizzo Leads Off, Javy at 3B, Hendricks Tries to Lock It Up
Anthony Rizzo leads off, Ben Zobrist bats and plays second, Jason Heyward is in right, and Javy Baez cleans up at third base. Kyle Schwarber moves up to fifth in the order, Ian Happ is in center, Willson Contreras is catching, and Addison Russell is at short.
Folks are surely lamenting David Bote's Absence, but he managed to impact yesterday's game despite not starting.
Kyle Hendricks has not displayed the same consistency we've come to expect from him, but he'll likely turn out a better effort than the last time he pitched against the Padres. Though he got the win, he faced only 19 batters and allowed a homer. That last bit is unfortunately something we have gotten used to, so Hendricks would do well to avoid dingers this afternoon.
The Padres will turn to 24-year-old righty Walker Lockett, whose name I find exceedingly fun to say. Good money says at least one of the Cubs' radio or TV broadcasters admits the same thing, and I'd put it on Pat Hughes if I had to make that choice. This will be Lockett's third career appearance and second start, so there'll probably be premature gnashing of teeth over how the Cubs don't hit guys like this well.
For being such a big guy, Lockett's not overpowering at all. His fastball sits 93 and he offsets it with a changeup. Given my lack of knowledge of the Padres in general and very limited MLB data, I can't offer much of a scouting report here.
Lockett does appear to get a lot of ground balls, which was the case even in minors, but he's not a big strikeout pitcher. He has typically exhibited really good control, though the early jitters of his young MLB career may be leading to Chatwoodian walk numbers.
After yesterday's nail-biter, something tells me we'll see the Cubs explode early and often in this one. First pitch is set for 1:20pm CT and can be seen on NBC Sports Chicago.
Here is today's #Cubs starting lineup against the Padres. #EverybodyIn

Stream on @YouTubeTV: https://t.co/t4XvcdoeJc pic.twitter.com/ZTg5KhKVcz

— Chicago Cubs (@Cubs) August 4, 2018