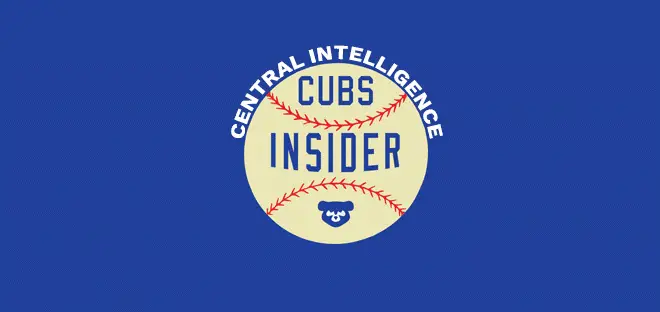 NL Central Intelligence: A Look Around the Division for the Week of July 29
Next stop, playoffs.
The trade deadline has passed and teams are getting geared up for a late stretch run to try and sneak into the playoffs. Here's a look at what the Central did over the last week.
Chicago Cubs
After a 4-2 week, the Cubs still cling to a one game lead at 64-46.
Chicago wrapped up the trade deadline by acquiring reliever Brandon Kintzler from the Nationals. Kintzler was scapegoated by the Nationals' front office as a reason for their clubhouse turmoil, so a change of scenery might be the best thing for him.
Cole Hamels' first start with the Cubs was a really good one. He pitched five innings against the Pirates, giving up just one run and striking out nine in a 9-2 Cubs win.
With a home run Saturday against the Padres, Kyle Schwarber became the first Cubs outfielder to have back-to-back 20 home run seasons since Alfonso Soriano in 2011 and 2012.
Milwaukee Brewers
The Brewers went 5-2, improving to 65-49 and keeping pace with the Cubs.
This team has slugged all season to get to where they are. What do they add at the trade deadline? Yes, another slugger. The Crew pulled Jonathan Schoop away from the Orioles just before the 4pm ET deadline. Milwaukee now has a hodgepodge of infielders. Mike Moustakas and Travis Shaw can both play third, while Schoop can play second, third, and short. Craig Counsell has work to do to get them all at-bats.
Thursday night was not very fun for this team. They could not close out a series win against the Dodgers and it happened emphatically. Milwaukee surrendered 21 runs and seven home runs in LA, losing 21-5.
Friday night after that Dodger finale, the Crew returned home. That game also looked to be a tough loss…until Eric Thames stepped in. Former Cub Wade Davis has now blown six saves this season and has a 5.09 ERA. That's not a great return on investment so far for Colorado.
Pittsburgh Pirates
After a 2-3 week, the Pirates are tied for third with the Cardinals at 57-54.
Boy, talk about making a splash. After YEARS of rumors and chatter, Chris Archer was finally traded to…the Pirates! Austin Meadows, Tyler Glasnow, and a player to be named later went back to the Rays in the deal. After being drilled for not making any moves during their competitive window a few years back, the Bucs finally swung a deal to push for a playoff spot. That was not their only move, either. They also acquired reliever Keone Kela from the Rangers in return for two high-level prospects, the main piece being Taylor Hearn. This was a good deadline for the Buccos.
Staying on the topic of Archer, his first start did not go too smoothly. He could not get through five innings, giving up four earned runs on seven hits while walking four and striking out six, throwing 95 pitches.
David Freese has been on fire the past two weeks. Over his last 15 games, he is slashing .349/.429/.651 with three home runs. A late season resurgence for the veteran will certainly help the Pirates' playoff push.
St. Louis Cardinals
A 4-3 week has St. Louis staying above .500 at 57-54.
In a bit of a shocking move depending on who you talk to, the Cardinals traded Tommy Pham to the Rays. This was not a healthy relationship. Pham is certainly not one to ever hold back his feelings, and he's had some fairly choice words for the organization. A split was probably the best thing for both sides.
How about Matt Carpenter? At 32 years old, he is still somehow improving his offensive game. On Saturday, he tied his career high in home runs with 28. With the pace he has been on the past few weeks, and with still almost two full months to go in the season, Carp might very well push 40 home runs. He has a very real chance at the MVP.
The Birds decided to hang on to Jose Martinez this deadline, and he has proven they made the right decision. He had a walk-off single on Thursday and then added two more hits on Saturday night. Now, if the Cards can just get that defense worked out…
Cincinnati Reds
A 2-4 week that includes a split of a double-header wit his the Nats has the Reds at 49-62.
Eugenio Suarez is quietly putting together an MVP-caliber season in his own right. Heading into Sunday's action, he leads the National League with 85, one ahead of Javier Baez, yet another MVP candidate.
The Redlegs did end up trading Adam Duvall to the Braves for pitchers Lucas Sims and Matt Wisler, along with outfielder Preston Tucker. It was assumed that Matt Harvey was as good as gone, being an impending free agent, but he stayed put. Scooter Gennett and Raisel Iglesias were also tossed around in trade rumors, but nothing ever came to fruition.
Tyler Mahle's good work until this point in the season has really taken a turn for the worse. Over his last seven starts, including Thursday against the Nationals, Mahle now has an 8.04 ERA, bringing it up to 4.95 on the season.