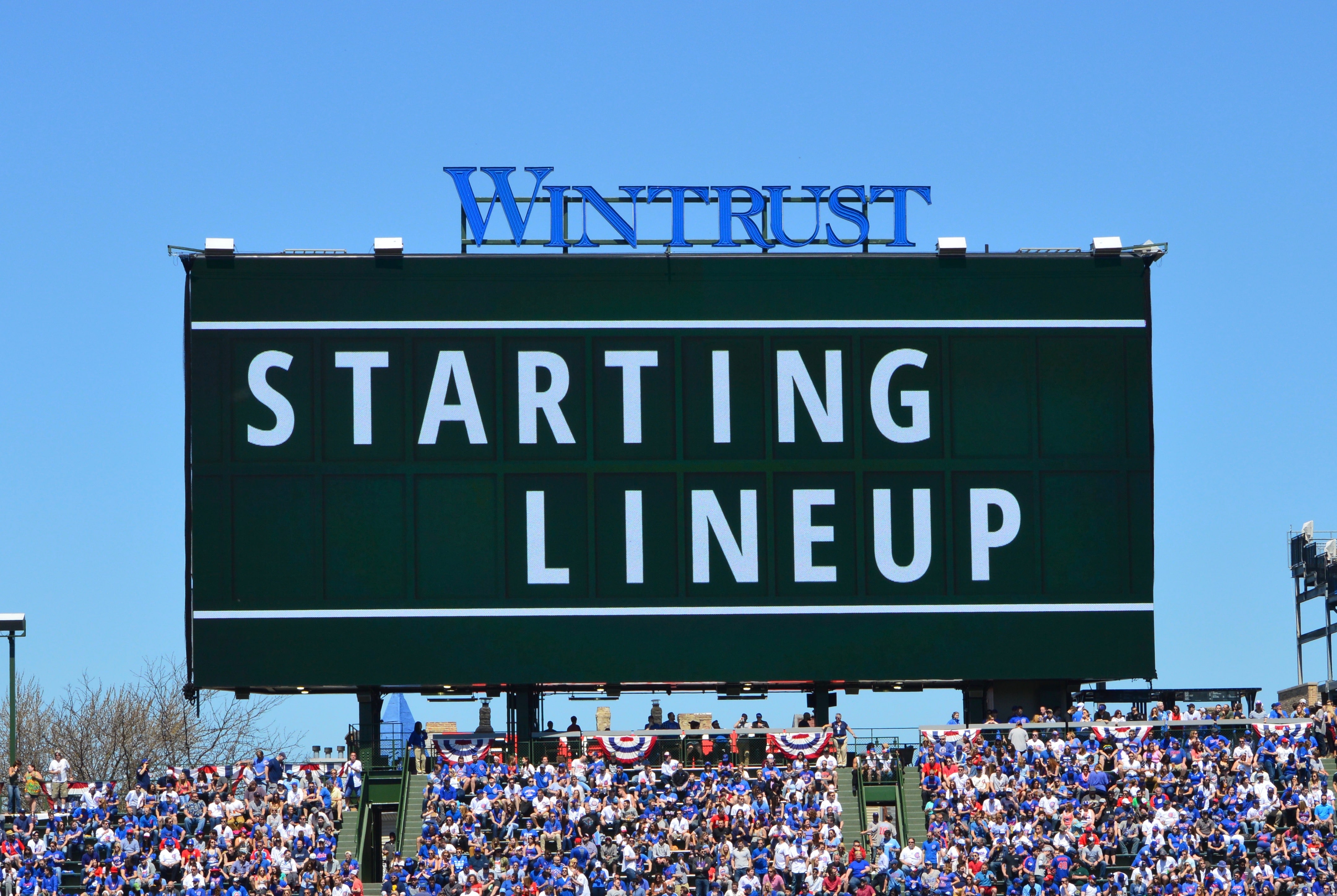 Chicago Cubs Lineup: Happ Leads Off in CF, Javy at 3B, Hamels Starting in Pittsburgh Again
Hoo boy, I bet no one's getting riled up about this one: Ian Happ will lead off tonight's game in center. He did supply the Cubs' only run in Thursday's 1-0 shutout, though, so Joe Maddon's riding the recency bias while also throwing it back to the start of the season.
Jason Heyward is batting second in right, Ben Zobrist hits third and plays second, and Anthony Rizzo maintains the cleanup role he recently resumed. Javy Baez is back in a run-producing role and will man third base, Kyle Schwarber hits sixth in left, and Victor Caratini is catching.
Addison Russell hasn't gotten great results lately, but he did appear to be taking some better-looking hacks last night. Perhaps that will carry over as he bats last tonight.
The Cole Hamels hype train got started a couple weeks ago in Pittsburgh and it's continued to gain momentum ever since. He's now 2-0 with a 1.00 ERA in three starts and has a 4/20 BB/K ratio against 69 batters. Yes, I've got a juvenile sense of humor. No, I'm not sorry about that.
Hamels used the changeup to great effect the last time he was in the Steel City, but he had everything in his arsenal working this past Sunday against Washington. In between was a start in Kansas City in which he really had to push through so-so stuff, showing his guile in the process.
This is true of any pitcher who's really on his game — like Kyle Hendricks Wednesday afternoon or Jon Lester last night — but I really enjoy watching Hamels work. He's got such great stuff and he knows how to adjust based on what's effective and what's not. More of the same tonight should have the Cubs increasing those 98 percent playoff odds.
Going for the Pirates is 26-year-old righty Trevor Williams, who has been on quite a tear over his last five starts. Williams has allowed only two runs — both in one game — in 29 innings, a stretch that followed him giving up 12 runs over three games.
This guy isn't going to miss many bats (6.0 K/9) and he's not exactly a marksman (3.0 BB/9), he just gets the job done by keeping the ball in the yard. There does seem to be a little good fortune involved, as Williams does give up a lot of fly balls and hasn't done a great job of limiting hard contact. His 4.85 xFIP and .264 BABIP indicate that perhaps that 3.66 ERA is a mirage, though 23 starts is a pretty reliable sample.
Similar to Ivan Nova last night, Williams is going to deal heavily in the hard stuff. His 92 mph four-seam accounts for half his pitches, with the sinker at around 90 mph making up another 20 percent. The remainder of his pitches are changeups or sliders; lefties get most of the former, righties the latter.
Williams' platoon splits are remarkably similar, with only a four-point gap in wOBA based on batter handedness. His home/road splits are very similar as well, though the bearded righty has given up much more to lefty batters when he pitches at PNC Park. Lefties have compiled a .322 wOBA against him in those starts, so that's something for the Cubs to take advantage of.
The key in this one may be patience, as Williams locates his fastball and sinker very well and doesn't work in the zone much. His secondaries are very hittable, though, and that's what the Cubs need to go hunting for. His changeup will actually tumble down to his arm-side, which bodes well for lefties. And the slider doesn't have crazy sweeping motion, so there's a tendency for it to catch a little too much of the plate.
If the Cubs can avoid the temptation to chase those two-seamers that will run in on the hands of righties — I'm talking to you, Javy — and force Williams to dip into his basket of backups, they'll be able to get to him. His recent run of success can't last, so this feels like a good game to bring it to an end.
First pitch from Pittsburgh is at 6:05pm CT and can be seen on NBC Sports Chicago or heard on 670 The Score.
Here is tonight's #Cubs starting lineup. #EverybodyIn

Stream on @YouTubeTV: https://t.co/t4XvcdoeJc pic.twitter.com/ObXpHvAe6t

— Chicago Cubs (@Cubs) August 17, 2018